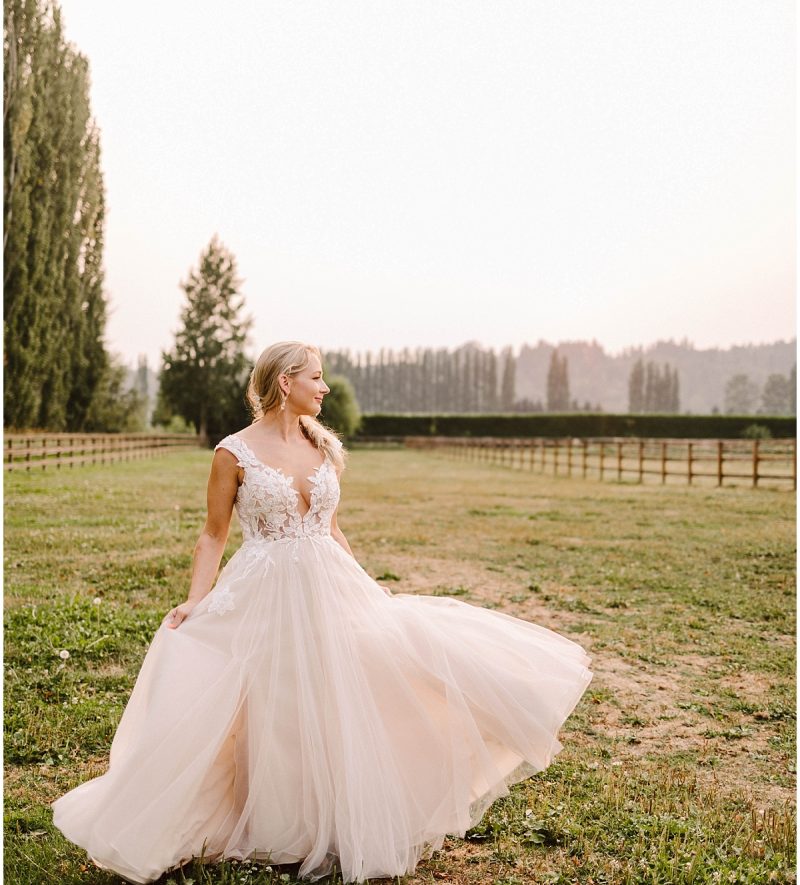 seeking adventurous souls | snohomish wedding photography for the couple that wanders off the beaten path
If you want something a little different for your wedding photography you're in the right place. GSquared Weddings is Kate (she/her) and Josh (he/him) – a husband and wife Snohomish wedding photography team – that specializes in weddings of all sizes all over Washington State, with a special heart for destination weddings in Florida, Hawaii, Arizona & Montana.
We have an artistic, earthy style & authentic approach to wedding photography & are obsessed with love while creating visual love stories for the amazing & beautiful characters that hire us as their authors.
We would love to get to know you & your love story.
love is in the little things...
From your Dad's custom cufflinks to your something borrowed and something blue; the way your napkins are folded and the place settings are hand-lettered; your grandmother's handkerchief and even your best friends by your side.
We know that your wedding day has been carefully curated to show your loved ones all the parts and pieces of who you are together as well as individually. We absolutely love details and do our best to make sure that your special details are documented in wedding photography you'll love for your entire life.
We also strive protect your vision and your experience on your wedding day – and not just with your wedding photography. Whatever needs to be done to make the day go smoothly, we will help troubleshoot or just step up and get it done so you don't have to stress. Your wedding day is an important day for us, too, and we're honored to be part of these memories for you, your friends & family.
If the little moments are what matter most you, we would love to tell your story.
we are kate & josh, the photographers @
gsquared weddings photography
Josh (he/him) and Kate (she/her) are creatives at heart – geeky, nerdy, adventurous and weird. We both have tattoos, we both love Harry Potter, the MCU and music (especially Tom Petty) , and we have a million corny inside jokes (Josh is the king of dad jokes).
We spend a lot of time on road trips or creating adventures in our own backyard. We believe that the strongest and best relationships are built through experiences together and approach our relationship, family and business with that in mind.  We could go on and on about all the cheesiness that makes us love weddings and wedding photography, but we won't make you gag. Love rocks, that's all.
We are a house divided – Josh is an avid Seahawks fan and on football days, our house is a shrine to everything 12 … where as Kate bleeds Green and Gold for her beloved Packers. Josh also loves reggae music and rap, where Kate's tastes lean more towards country, pop, and some folksy non-mainstream bands. If you ran into us on a weekend, we'd probably both be in the same room, but Josh immersed in his video games and Kate on the computer or playing that addictive and relaxing game, 2048 (I forewarned you, nerd-status is at an all time high) while listening to an audiobook (she's nerding out on political memoirs & social justice books right now).
If you're looking for someone that will feel like a friend and not just a vendor, we can't wait to get to know you.
We have a mission of making sure our couples are educated during their wedding planning & wedding photography process, and that you never feel like you don't know what you're doing. 
sweet wedding photography client love
Where do we even begin? Kate and Josh of GSquared are incredibly special and talented people. We were going to have them shoot our wedding in Kaneohe, HI but due to COVID, plans had to be changed. I will always remember calling Kate to tell her the bad news and her answering the phone and comforting me and helping me plan and decide what steps to take next. They were there for us in the ups and downs of planning a new wedding in 3 months – with changes in restrictions, to weather, to family – they were always there for us. Kate and Josh have been able to capture intimate and important details of our relationship in a thoughtful, creative, and unique way. From engagement photos to our Washington wedding photos, they were willing to go the extra mile for us. Beyond the photos, Kate and Josh our wholesome, kind, compassionate, passionate, and loving people. We feel they are part of our family and we can't wait to work with them again in May for our re-scheduled Hawaii wedding. Kate and Josh are a power couple, adventurous, and loving souls and we thank our lucky stars everyday that they are in our lives. We love them!
Kate and Josh were absolutely incredible! We unfortunately had the pleasure of planning a wedding during 2020 and one of the least stressful and least challenging aspects was our photography. They flawlessly kept up with all of our changing plans, adhered to guidelines like rockstars, and still made it feel like a "normal" wedding. I also cannot speak highly enough about their photography, they provided a wonderful mix of artistic and traditional portraits and were willing to travel to a few different locations to capture the images we were hoping for. Not to mention the delivered sneak peeks and the full gallery insanely quickly! Because so many of our family and friends were not able to attend it was so amazing to be able to share a few photos same day. Thank you both, we will cherish the images for years to come!
Kate and Josh were simply wonderful. Incredibly flexible and willing to roll with all the changes that 2020 brought. They gave us the most amazing photos and knew exactly how to create a perfect moment. All of our friends raved about them during our wedding. HIGHLY recommend!! If you want someone to adventure with for some amazing backdrops, they're definitely the ones! They go above and beyond!
There are not enough rave-worthy words to describe the time we had with Kate and Josh as our wedding photographers! Due to COVID, a lot of our wedding plans changed and then changed again during the last few weeks leading up to our wedding and having Kate be part of our process was seriously a godsend. Her calm throughout our storm helped us refocus and she was willing to do ANYTHING (literally!) to take the added stress off our shoulders. Kate's communication from time of booking until after our wedding was always quick and she was so easy to get ahold of, even at odd times due to our work schedules. The morning of our wedding, it was rainy and since our venue was all outdoors, most of the seating and tables were soaked. Kate and Josh showed up shortly after the venue opened, even though we were having an evening wedding, to help set up our venue to make it perfect for us. They happily stayed later than our originally contracted time because covid regulations made dinner service and dessert time longer than usual. We seriously cannot say enough about this duo and are so thankful we were able to have them at our wedding!
We would give Kate and Josh 6/5 stars if we could! We kept saying to each other that we could not have picked a better photographer duo to have at our wedding, especially during the uncertainty of COVID-19. We unfortunately had to postpone our large June wedding of 175 people, and instead chose to do a small elopement this year and a reception next year. This was a very tough decision, but Kate and Josh were extremely accommodating and made it so easy! They offered, out of the kindness of their hearts, to photograph both our elopement and reception next year at no extra cost to us. They also offered a couples shoot as a gift. Seriously, what photographer even offers that?! We were blown away. We are extremely grateful for their generosity, fun attitude and help throughout the wedding planning process. You cannot go wrong with them. We were also extremely impressed by their photography skills. They make you feel so comfortable in front of a camera and give great tips for looking your best. Our engagement photos and elopement photos were absolutely breathtaking, and the turn around on our photos was extremely fast! We got our elopement photos back in a week! We cannot thank Kate and Josh enough, and we plan to continue using them as our family photographers. I would recommend them to everyone!
newest love stories | wedding & engagement blog
featured Seattle & Snohomish weddings
These are full wedding photography galleries from these events, so you can get an idea of what you can expect in a full wedding gallery.
SEATTLE & SNOHOMISH WEDDING PHOTOGRAPHY FOR THE COUPLE THAT WANDERS OFF THE BEATEN PATH.
GSQUARED WEDDINGS IS FIRST AND FOREMOST A HUSBAND AND WIFE WEDDING PHOTOGRAPHY TEAM. OUR APPROACH TO WEDDING PHOTOGRAPHY HAS BEEN BUILT BY OUR OWN RELATIONSHIP AND THE THINGS WE ULTIMATELY BELIEVE ABOUT LOVE, WEDDINGS & MARRIAGE. 
we are a welcoming space for lgbtqia+ couples.
WEDDING PHOTOGRAPHY SERVING SNOHOMISH, SEATTLE, WASHINGTON STATE, MONTANA, OREGON, CALIFORNIA, ARIZONA, HAWAII & BEYOND.