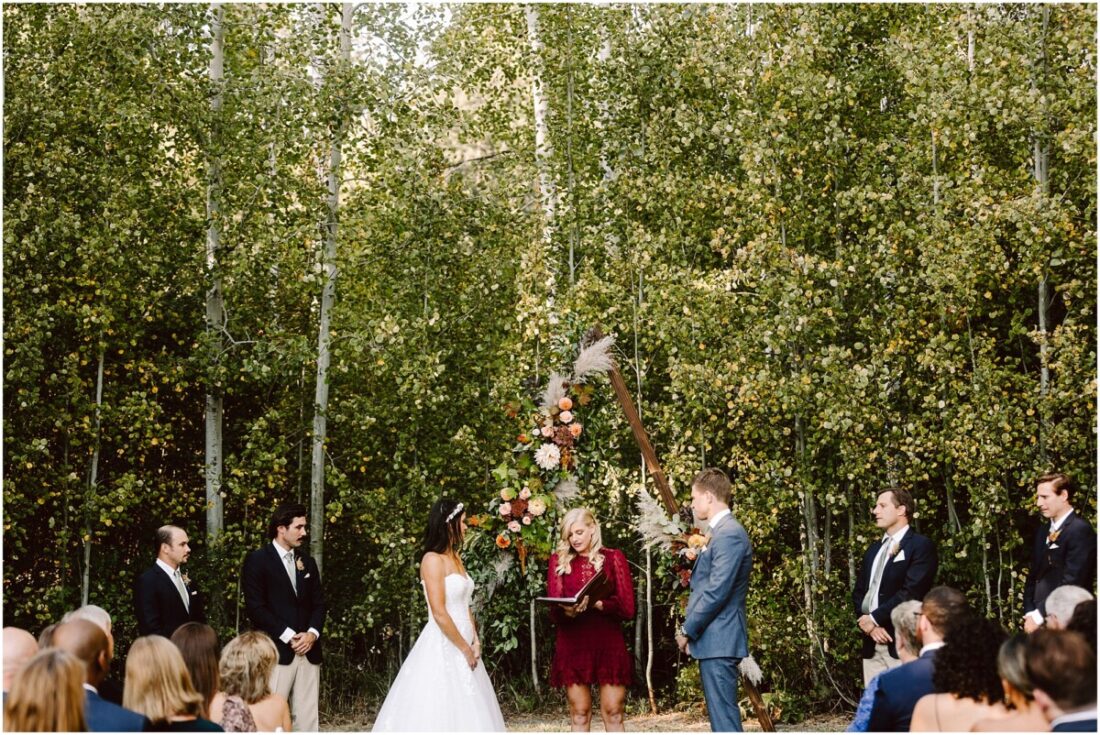 Mountain Springs Lodge Fall Wedding
How did the two of you meet?
On the internet! Here's the full story:
At 32 and single, Lindsay had all but succumbed to the notion that her destiny was to be the Liz Lemon of Seattle; she had swiped her way through most of the city with little luck. And then one day she crossed John's profile. Cute, smart (Villanova and Harvard!), tall (6'5"!) and seemingly outdoorsy. She swiped right. He responded almost immediately. With a compliment. (Being kind and straightforward? What kind of game was he playing?) Against her better judgement, she agreed to a date. John picked a bar he had never been to and they agreed to meet at 7. That would give her time to bail.
Something nagged at Lindsay, however, to keep the date. So she showed up that evening early to the saddest bar she'd ever been to. There was one patron (a homeless man who would later get thrown out) slumped at the bar and a bartender with a limp lei around his neck. Above the practically inaudible music, he slid her a menu of frozen cocktails and pointed to a singular hanging decoration. "It's tiki night" he said before turning his attention back to a silent tv on the wall.
She frantically texted John casually suggesting they go somewhere else (literally anywhere else.) He was going to be humiliated the moment he walked in. That he picked such an awful bar. And then it would be awkward. And she wasn't up for finding another bar and another parking spot. THIS was why take out in bed was always the answer.
Her panic was broken by a text saying he had just parked and would come check it out at least. She was mounting her excuses to rain check when a tall blonde guy walked in the door. With a big smile he said hello, gave her a hug and then looked around.
"Oh. Wow."
"Yeah…"
Leave now? Die on the spot?
"This place is insane…" and then that smile crept up. "We are fucking STAYING!"
With that one statement he flipped the weird into wonderful. They sidled up next to the homeless man, ordered every tiki drink on the menu and laughed for hours.
The rest is history.
How did the proposal happen?
In the most romantic place on earth: Death Valley National Park. 🙂
We had an epic road trip planned through several national parks in AZ/UT, and we were planning to start in Death Valley — which is one of Lindsay's favorite places on earth. John asked Lindsay's two younger brothers (Peter and Colin) to drive out to Death Valley before we arrived (they both live in CA), scope out a spot, find a good place to snap a few photos of the moment, and hide from view until the deed was done. Shortly after arriving in the park, John popped the question at the top of Zebresky Point, and her brothers popped out with champagne to surprise her. The photos and video are epic!
Why did you choose Mountain Springs Lodge as the venue for your fall wedding?
We both love the outdoors, and we've gone on a lot of adventures together in the Leavenworth area. (Fun Fact: Leavenworth was the site of John's first "Brownlee family vacation," which involved a 15-mile and trek up Dragaontail Peak, because that's how the Brownlee family rolls.). We fell in love with the venue immediately – the Aspen grove for the ceremony, the rustic barn for the reception, and the "sleepaway camp for adults" vibe of the cabins. We knew we wanted to get married in the fall just as the foliage is starting to pop, and the venue provides the perfect backdrop!
If we were to run into you on a relaxing weekend, what would you be doing?
Probably either out on a family hike, lounging by a lake with our paddle board and some beers, or at a brewery in North Seattle.
---
Leavenworth Fall Wedding Vendors

Venue/Coordination:
Mountain Springs Lodge

Wedding Gown:
I Do Bridal

Hair & Makeup:
Shining Light Beauty Design

Invitations:
Zola

Band:
Blue Wave Band

Floral:
Loves Me Flowers

Videographer:
Ben Holten Films

Photographer:
GSquared Weddings Photography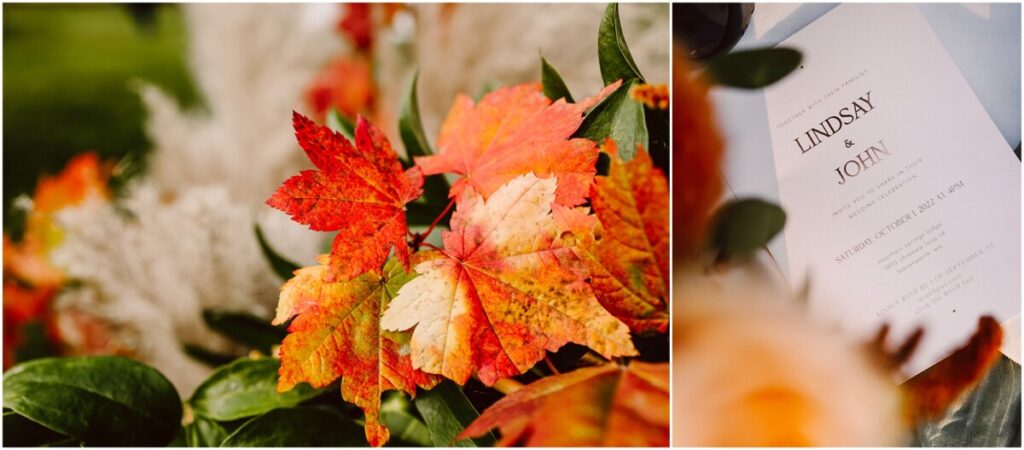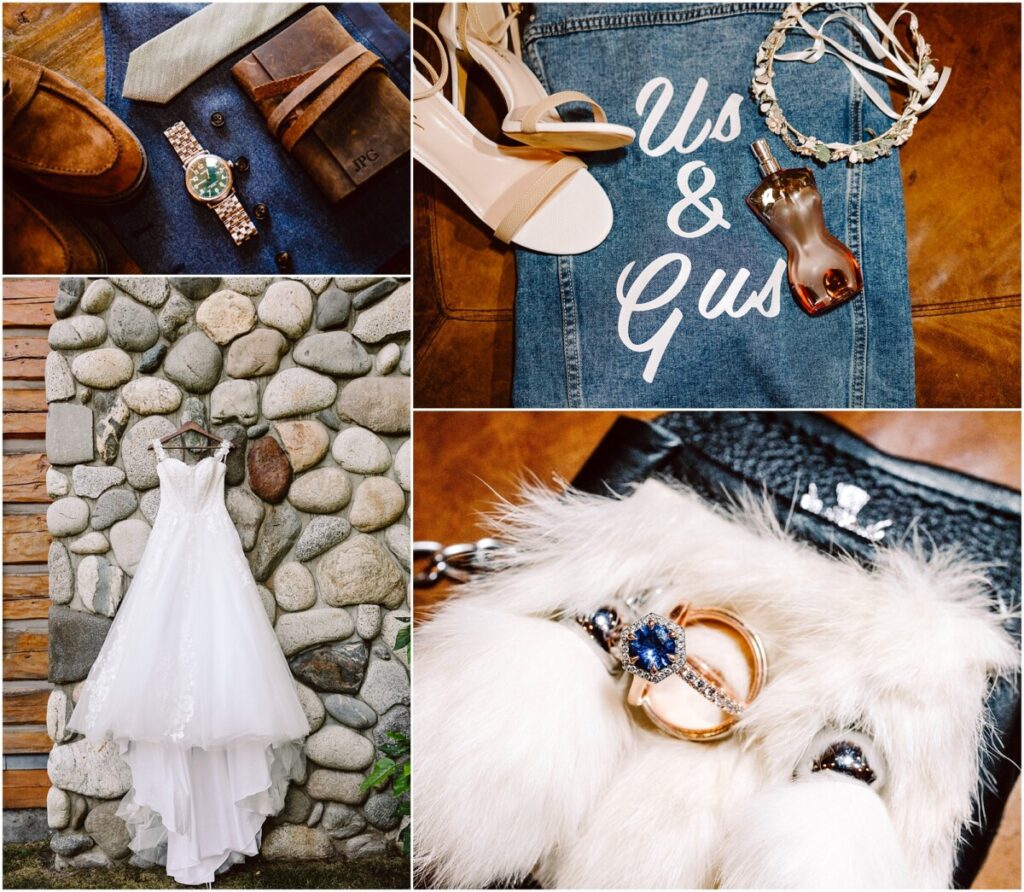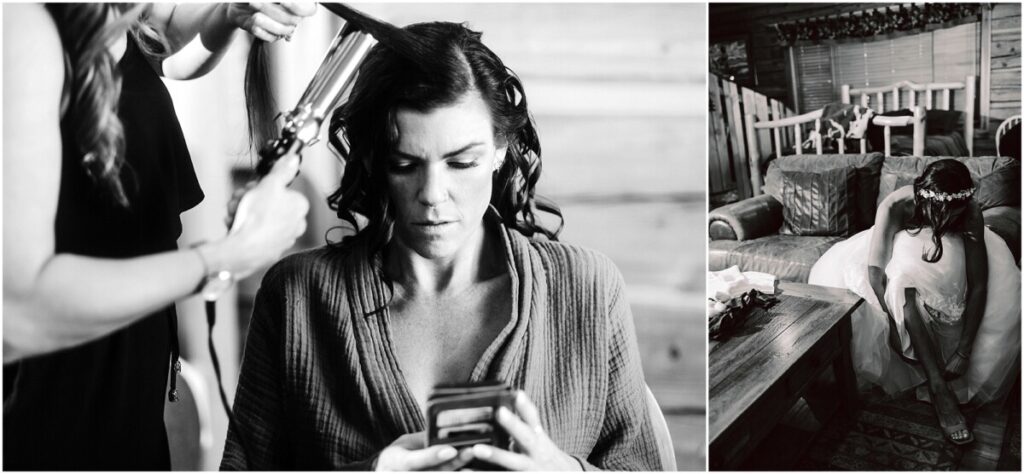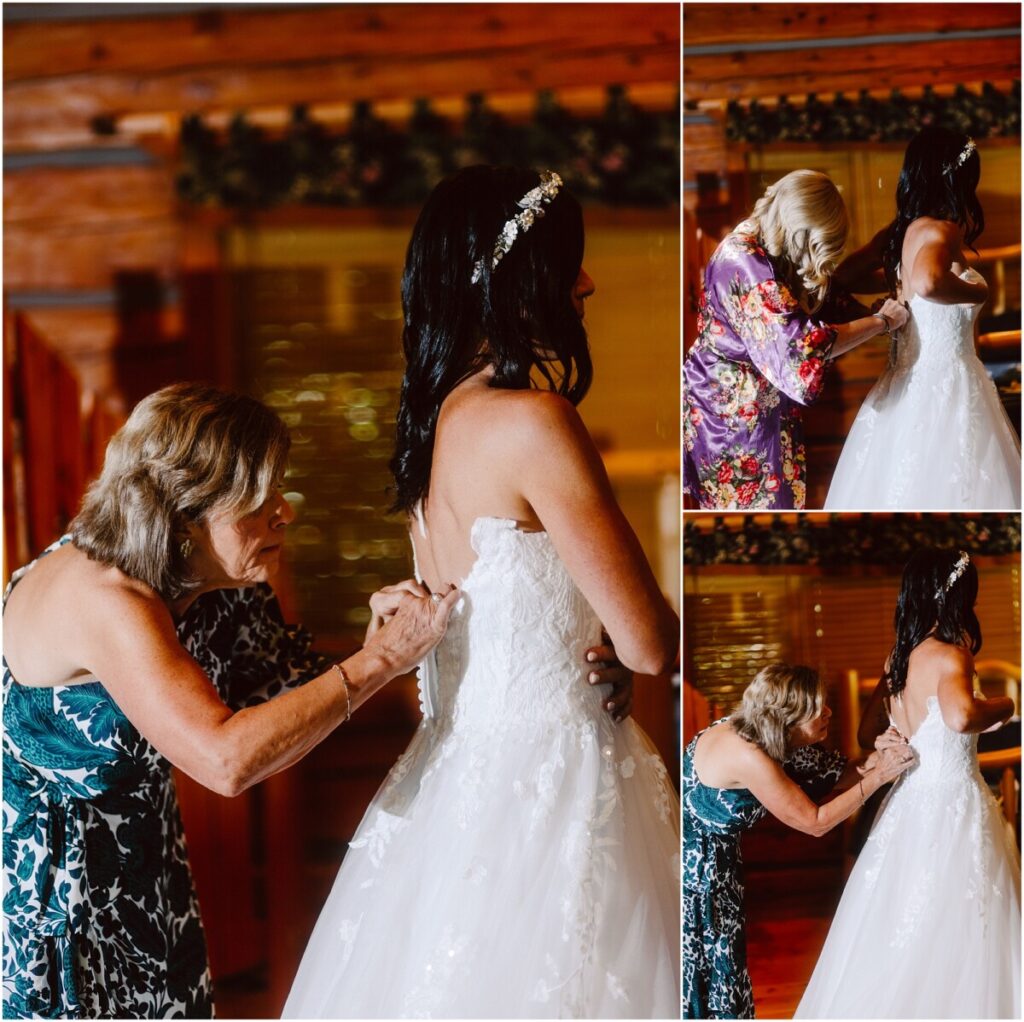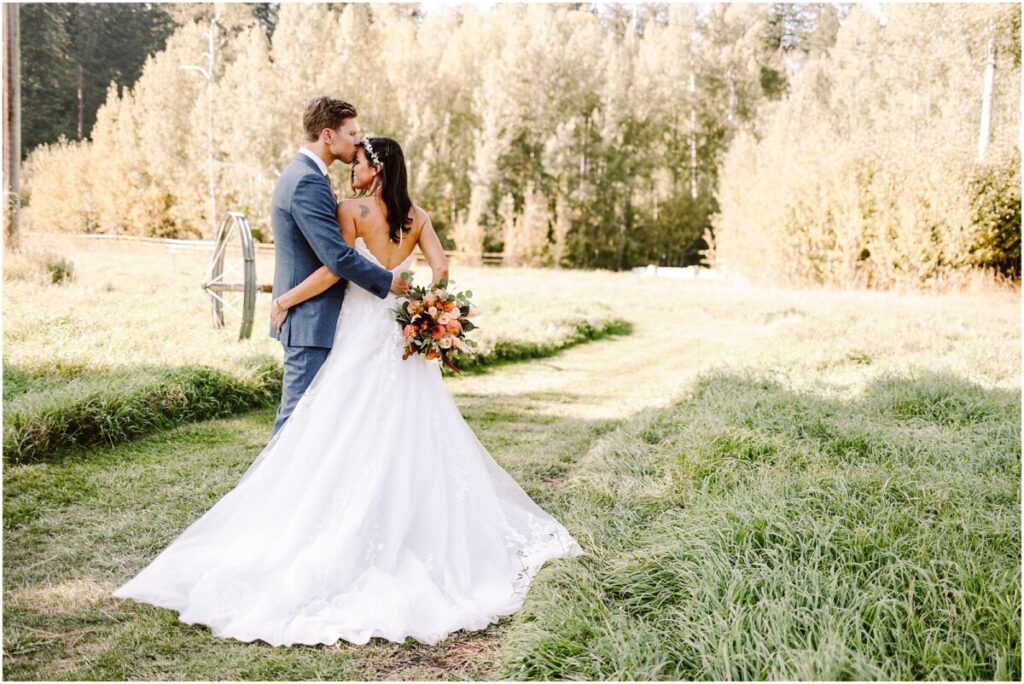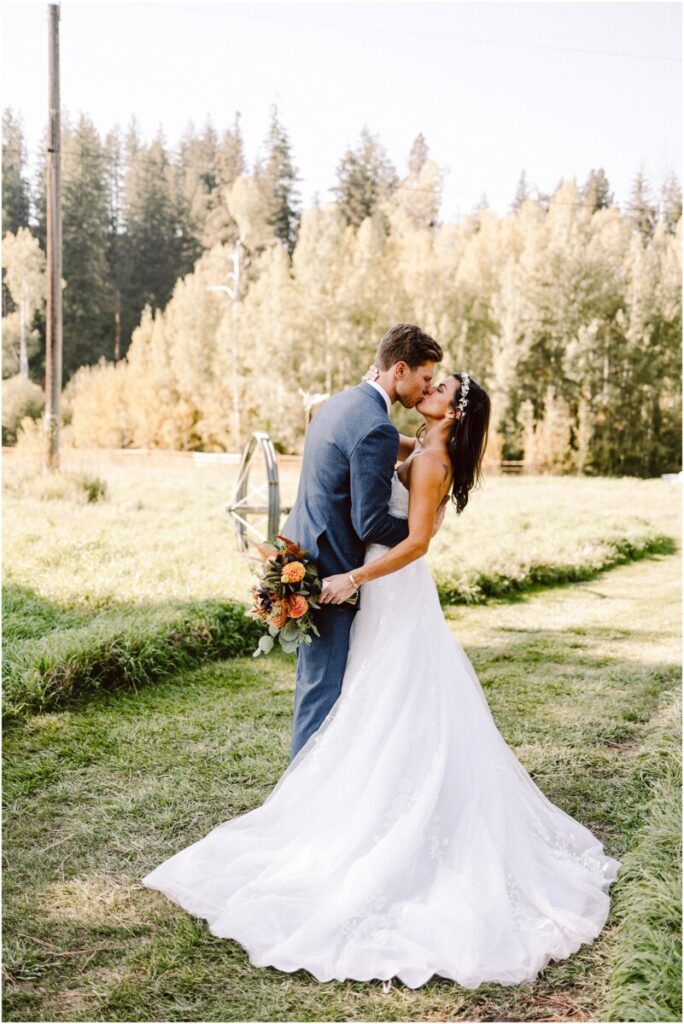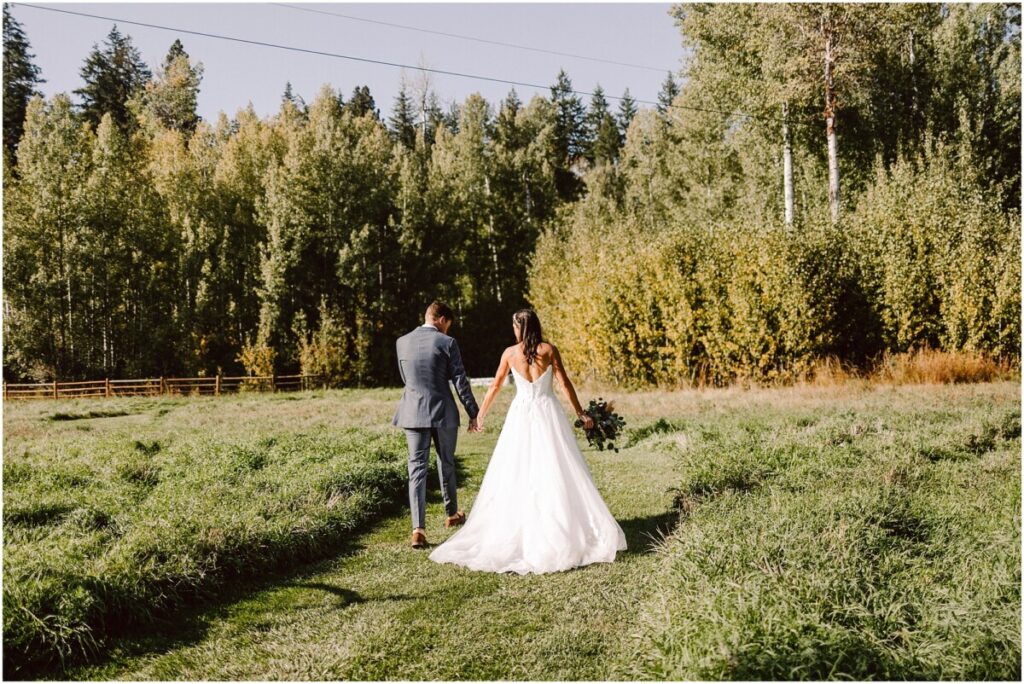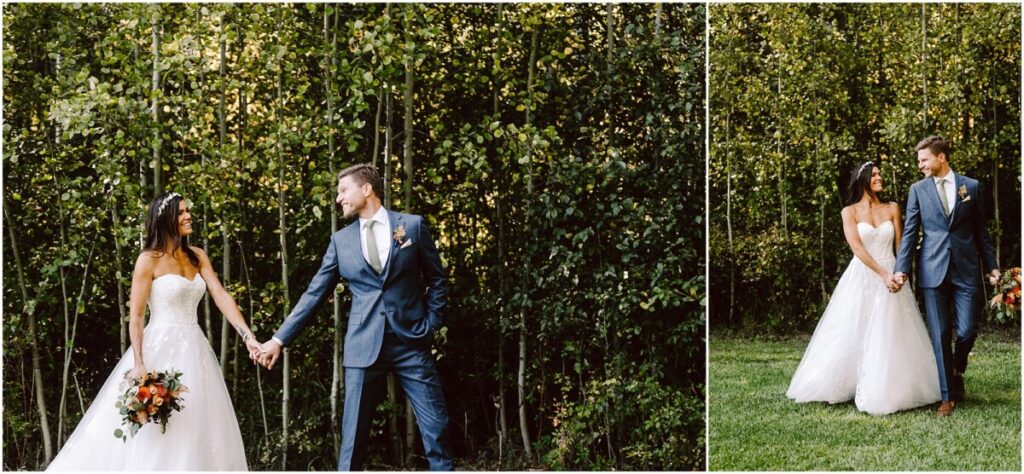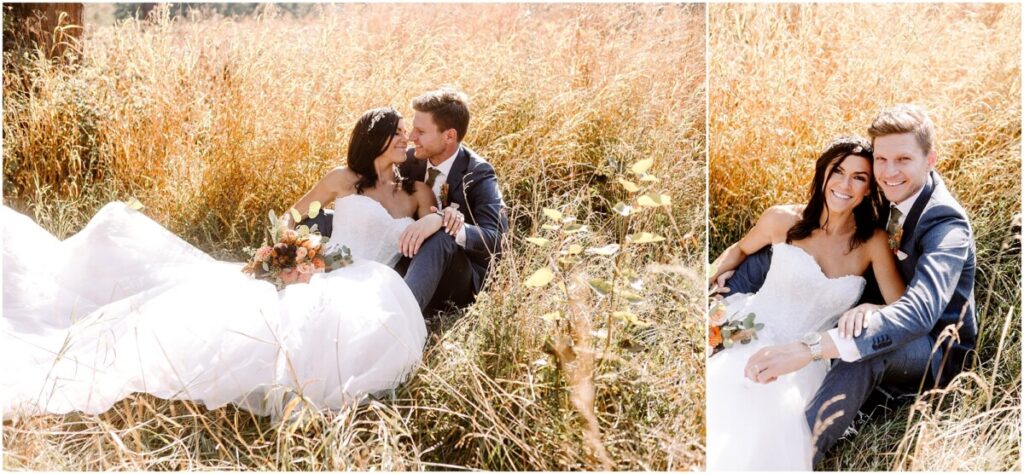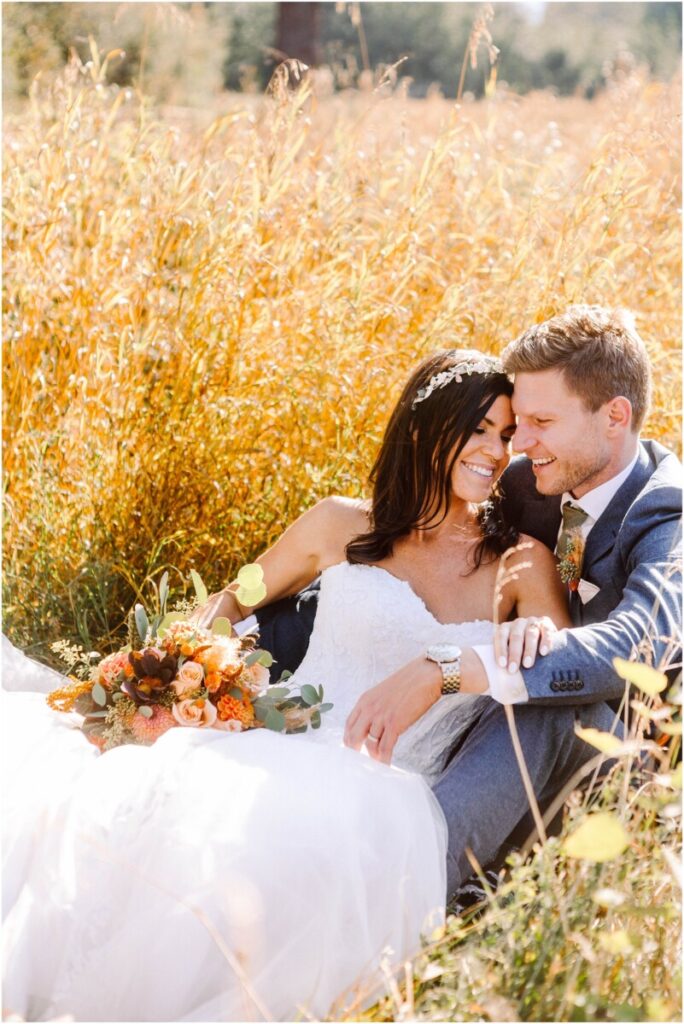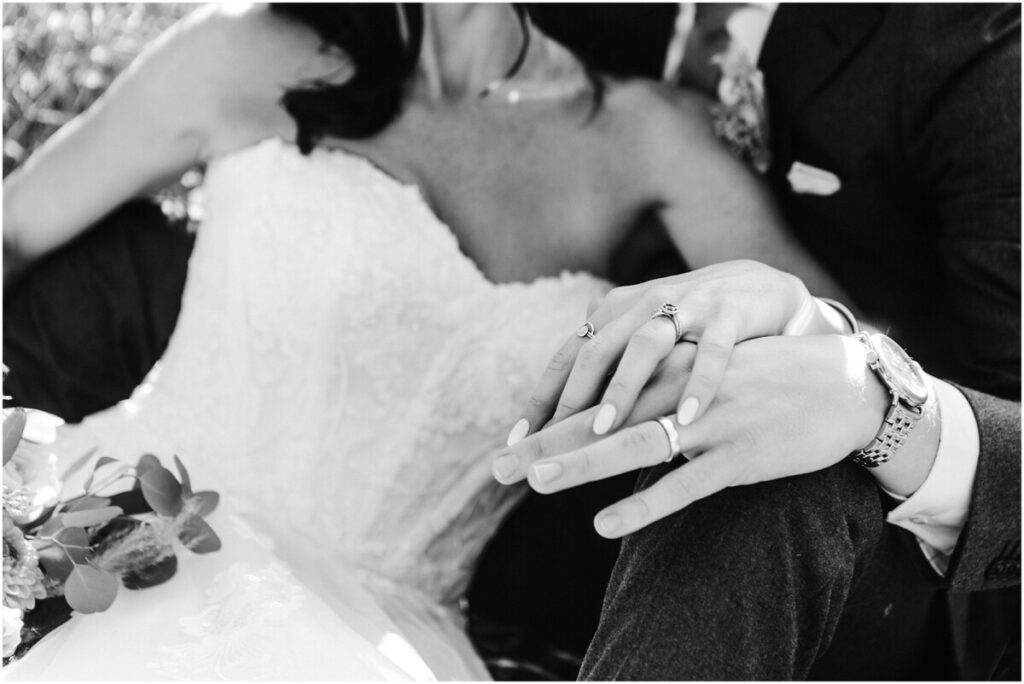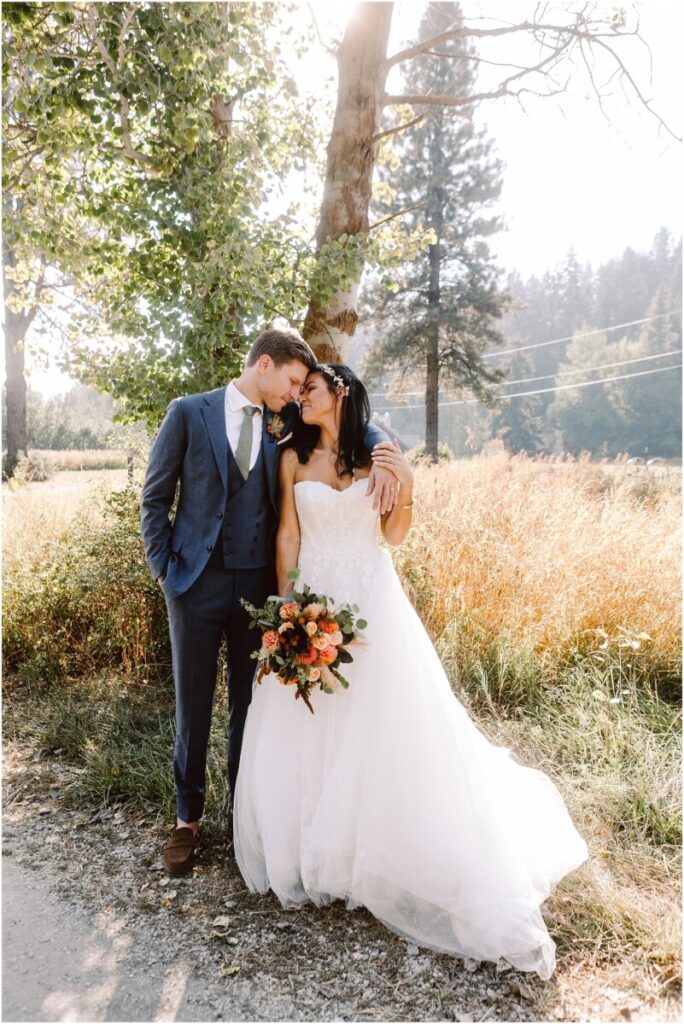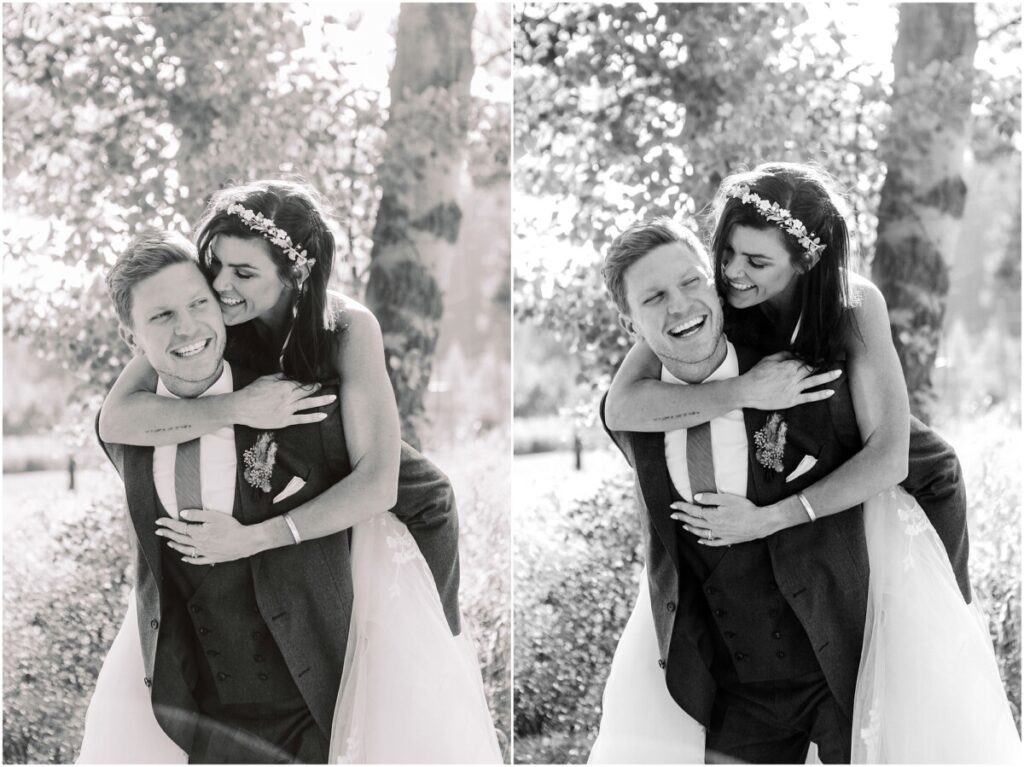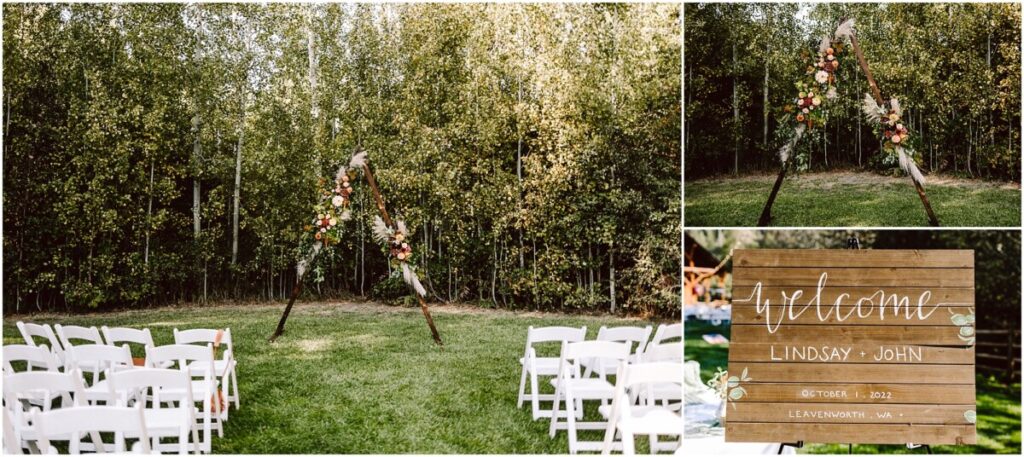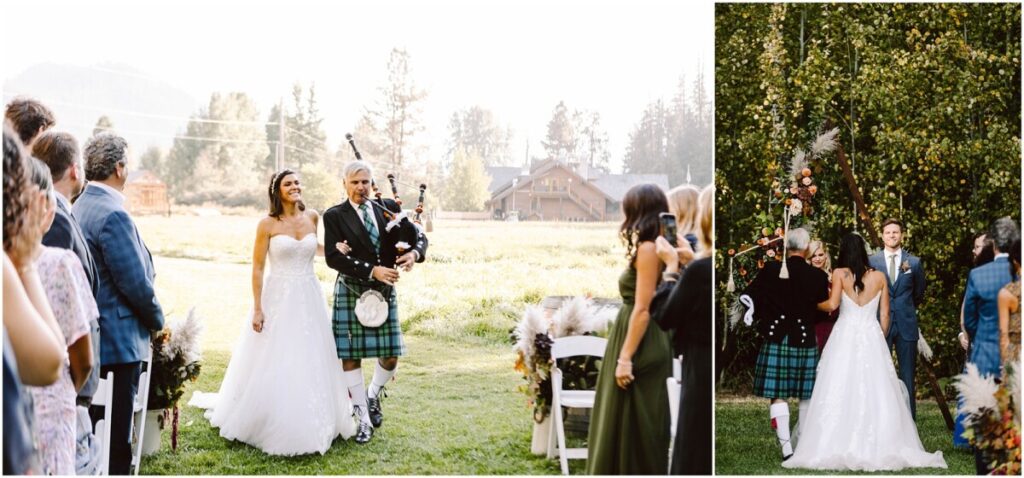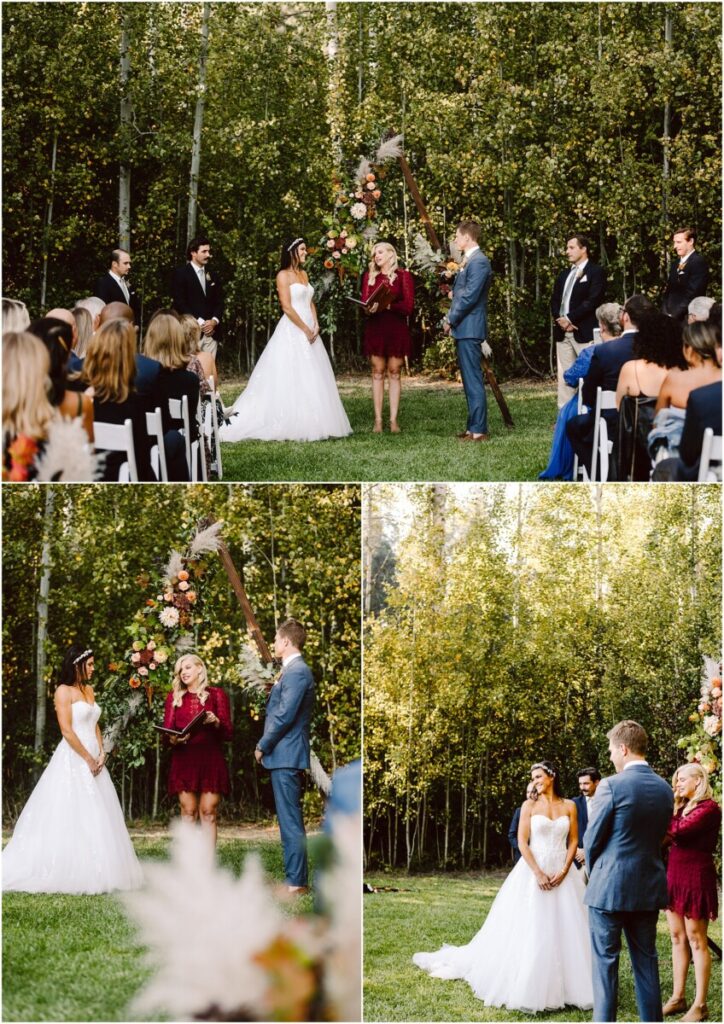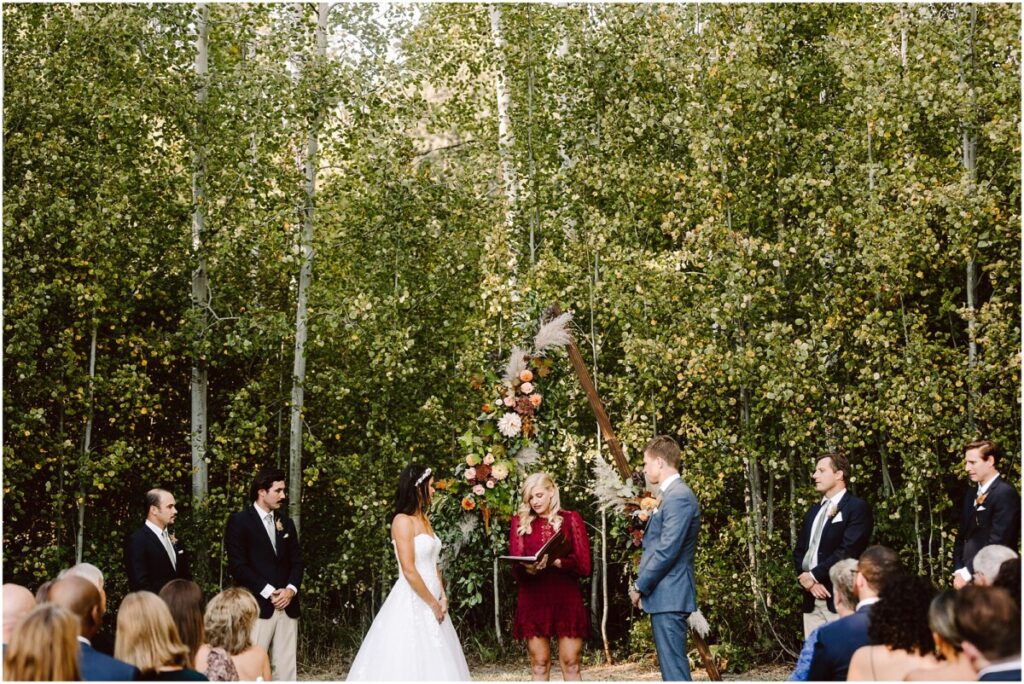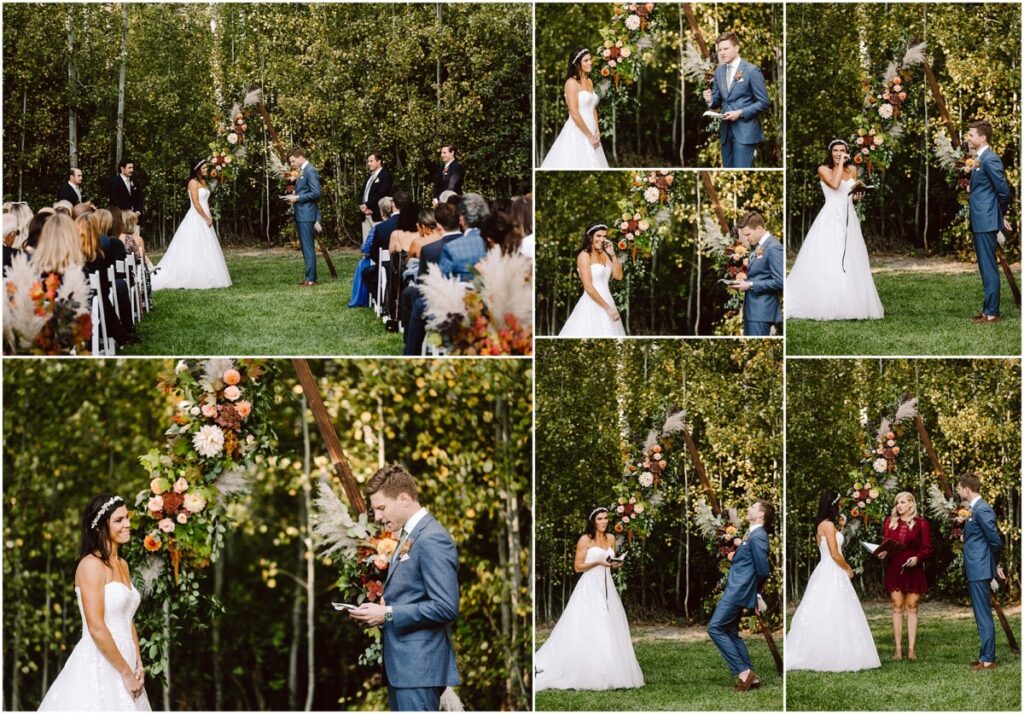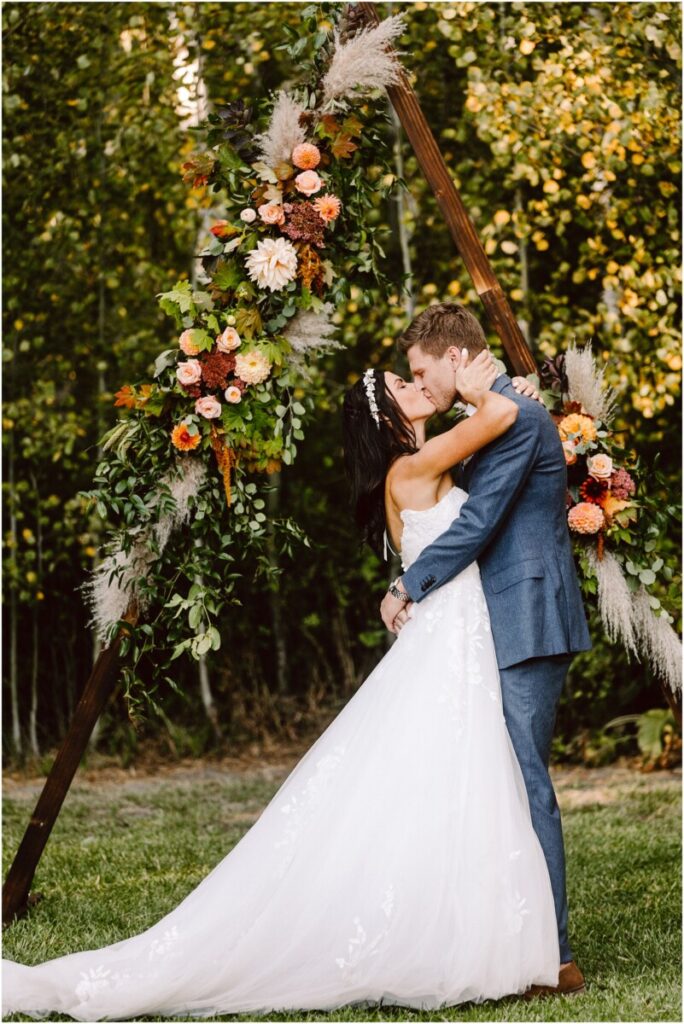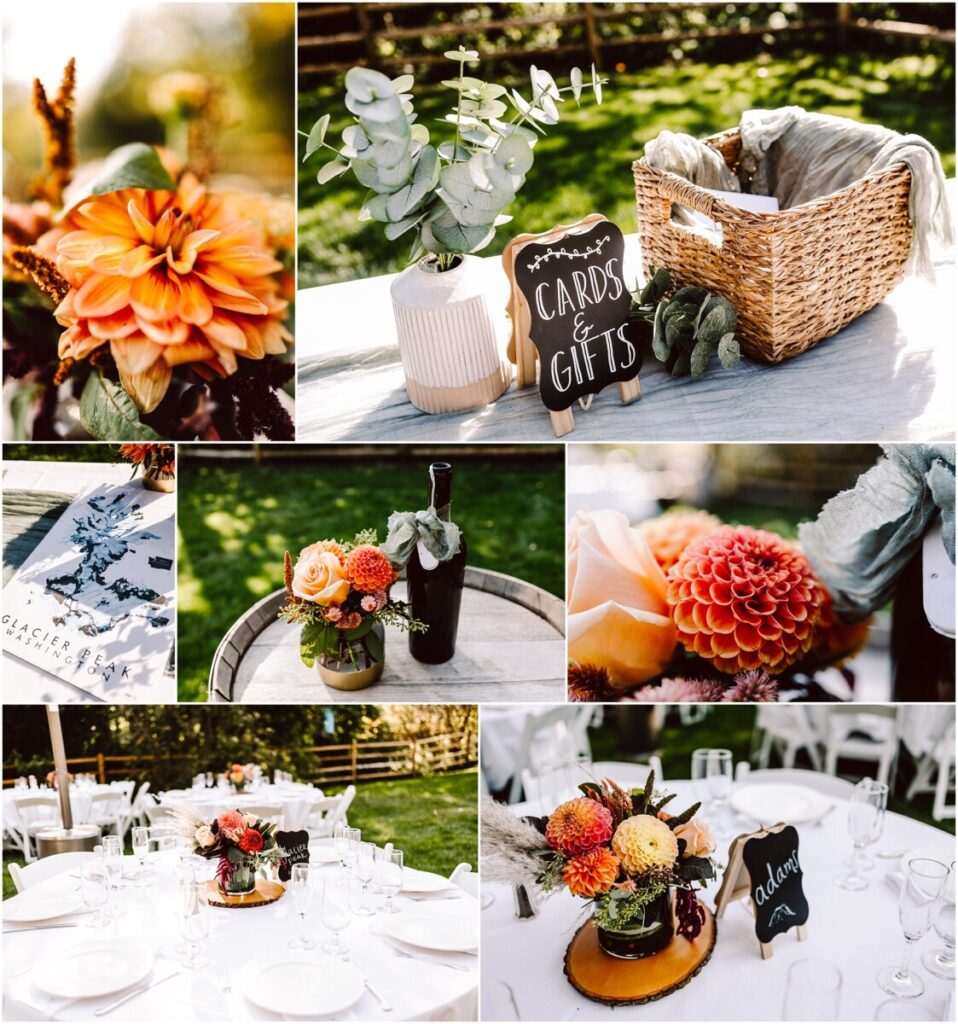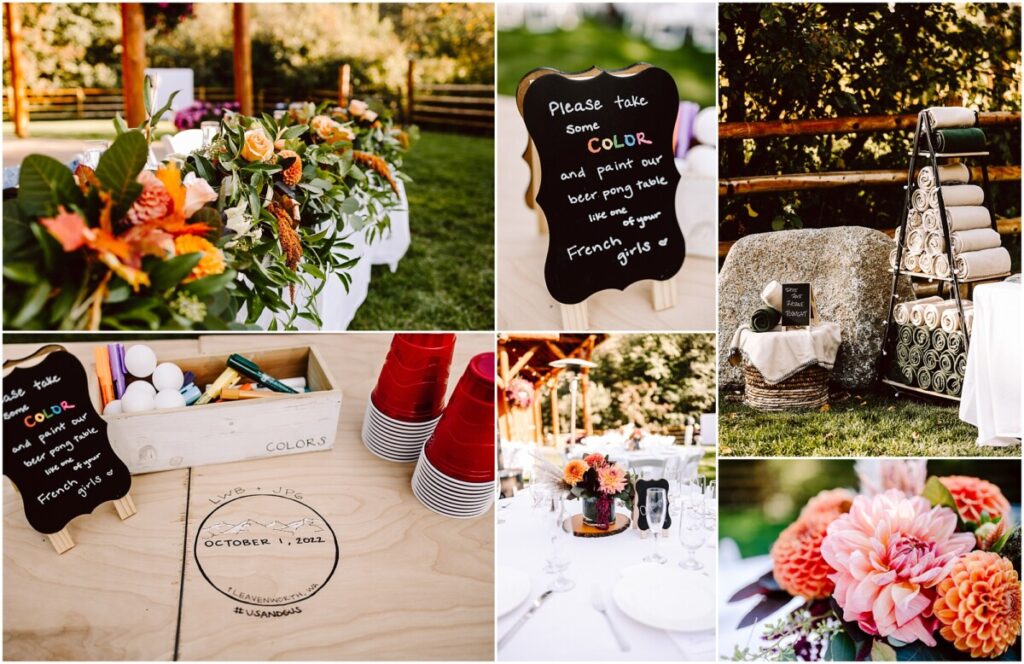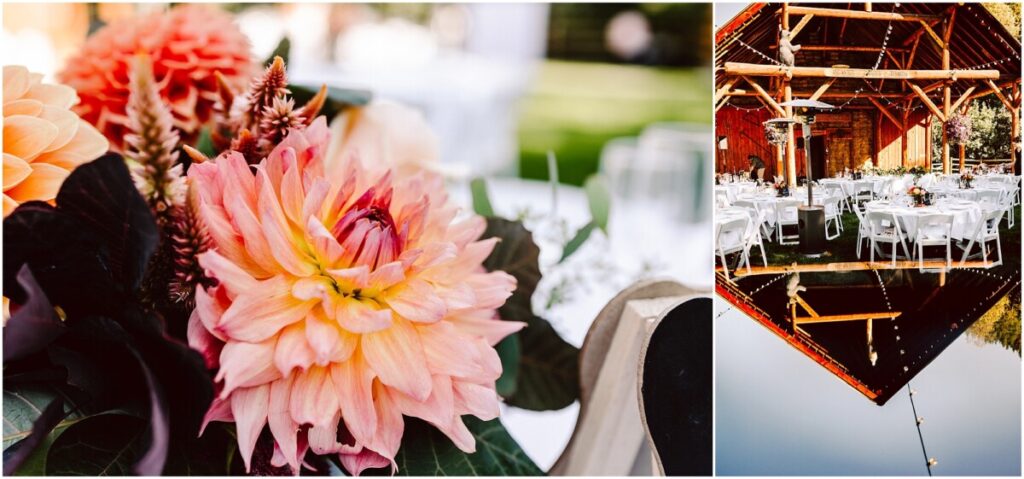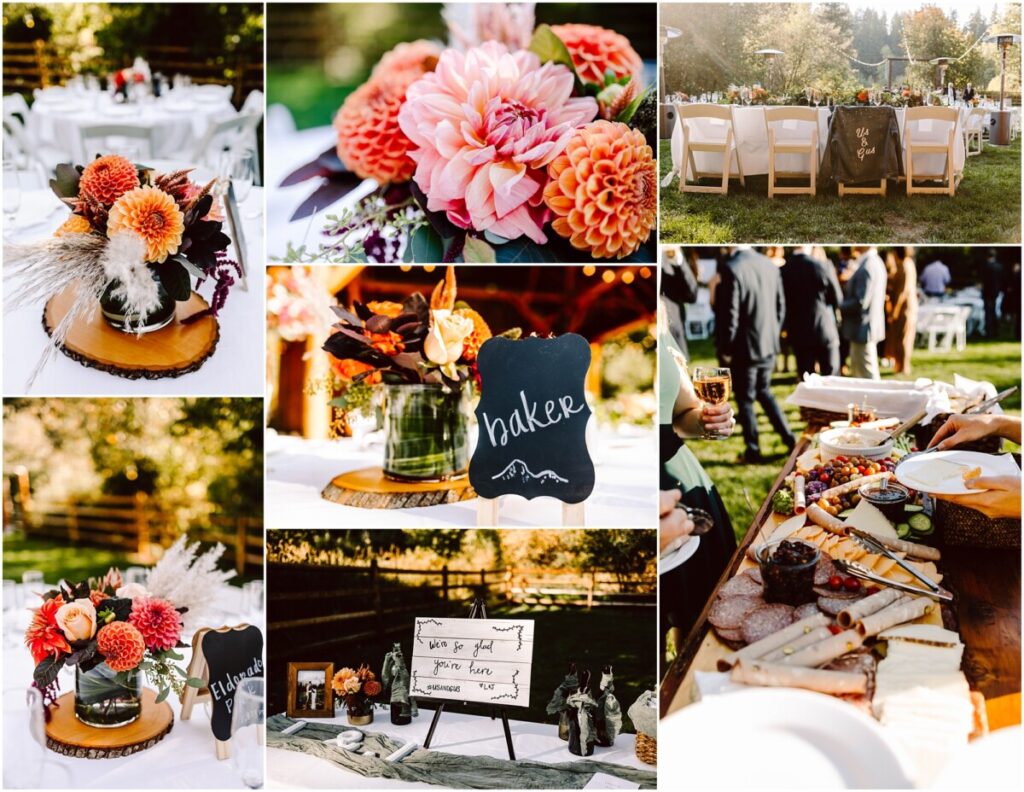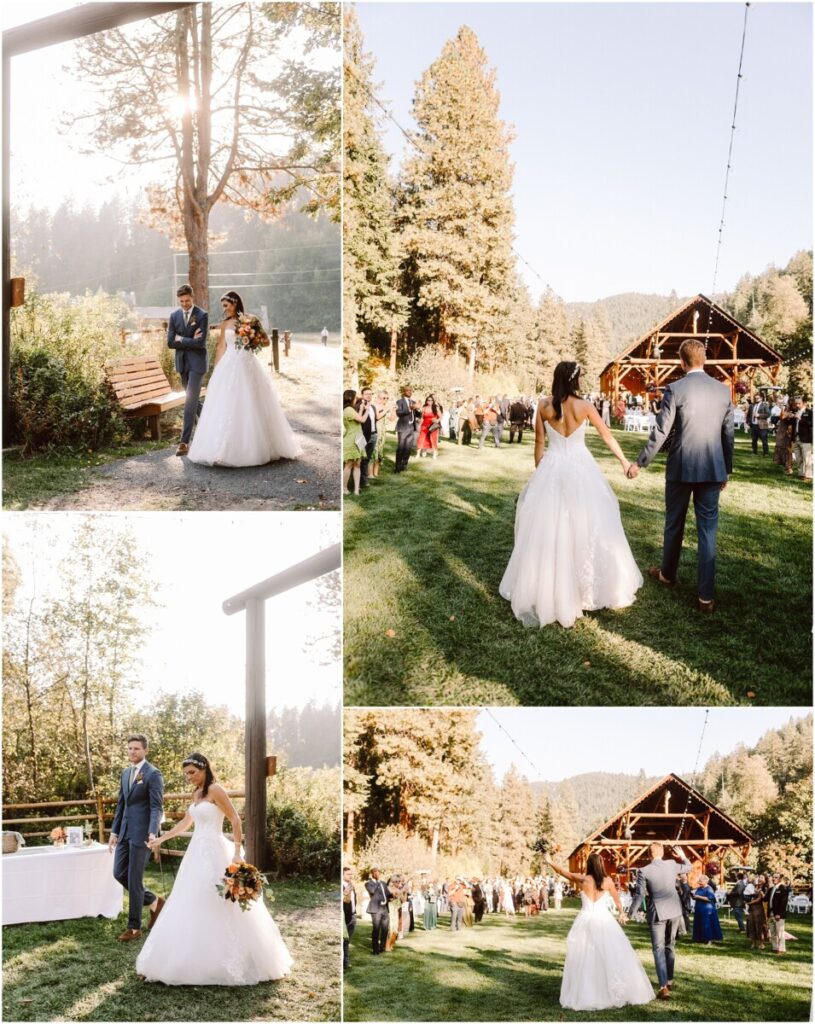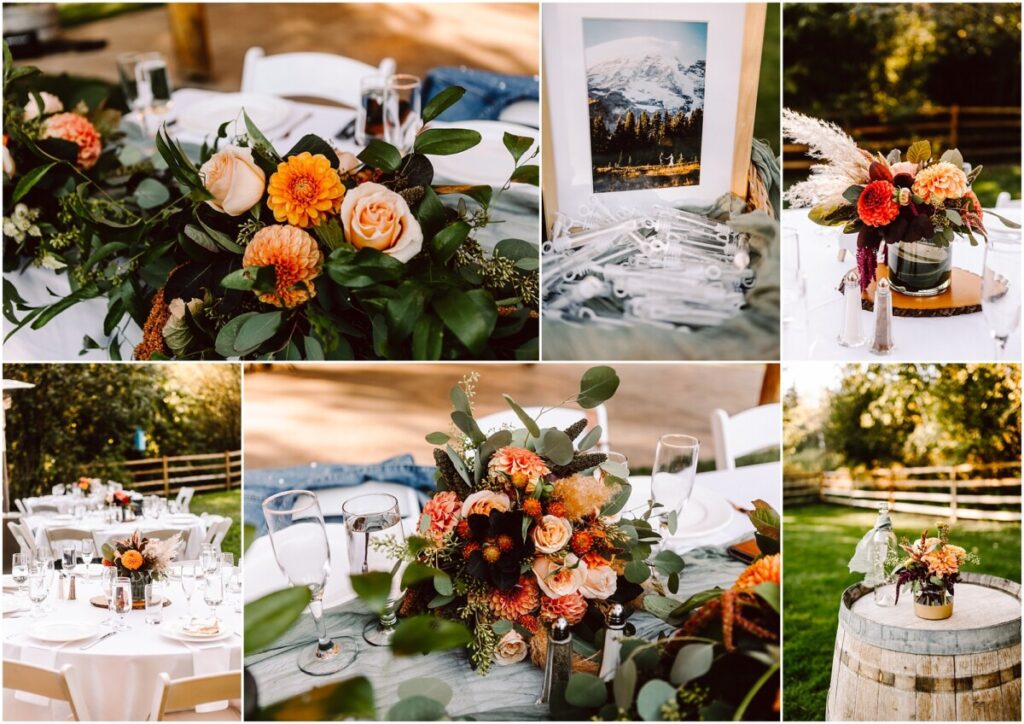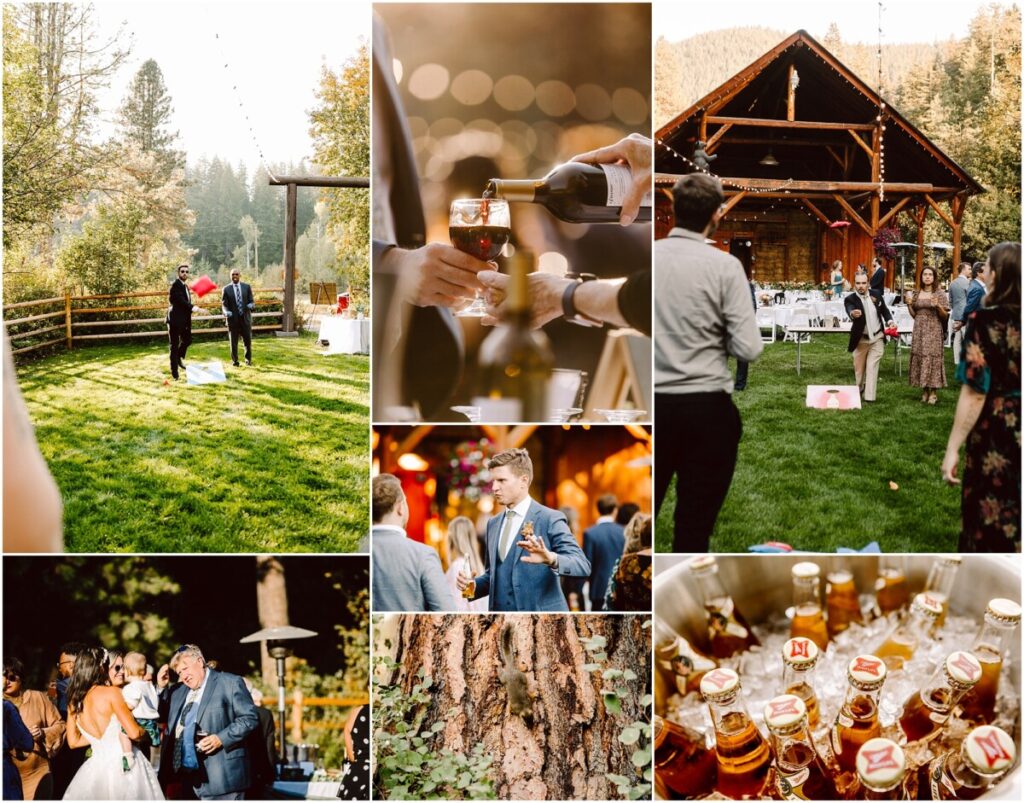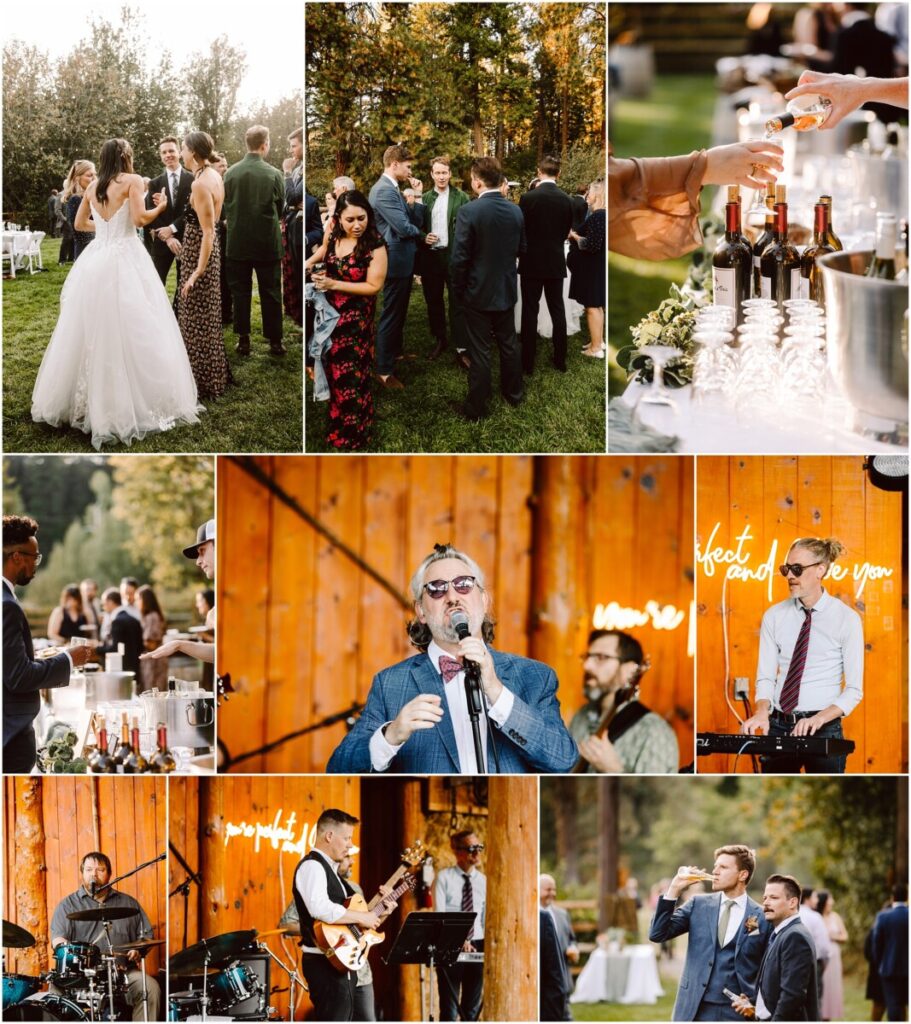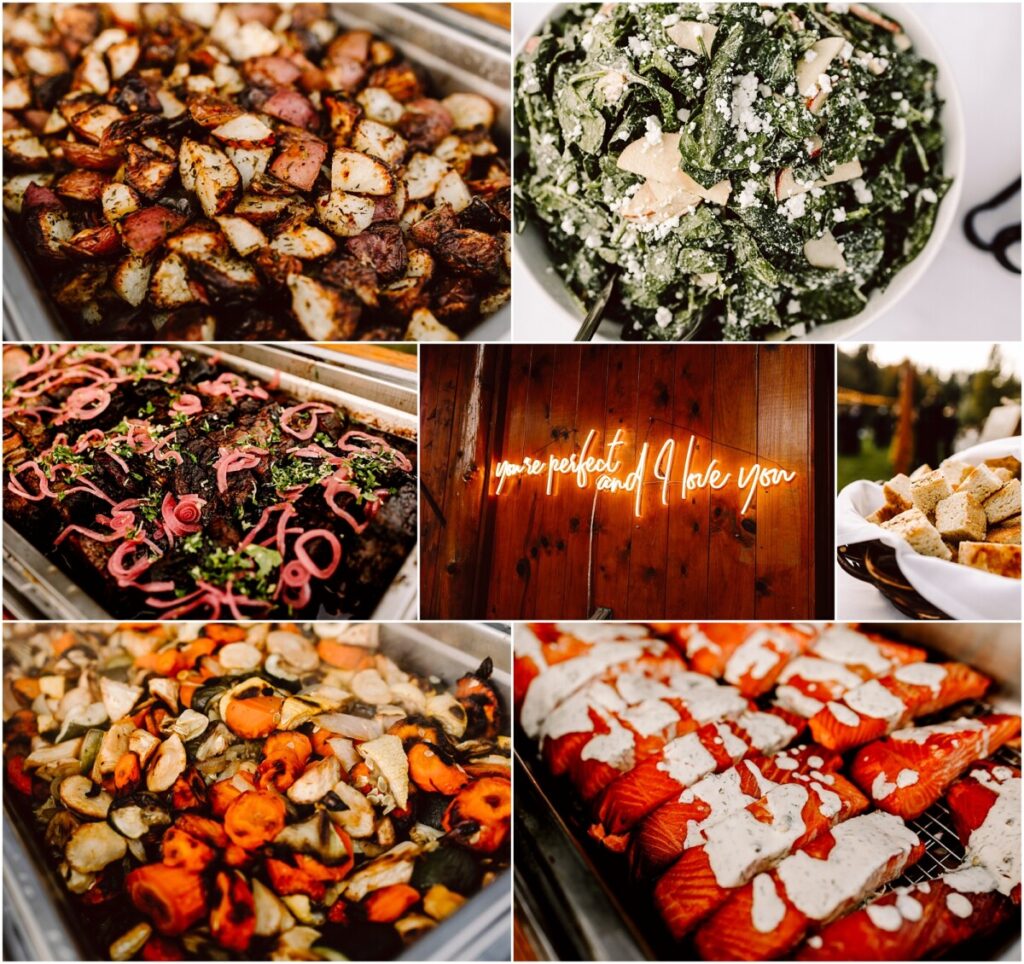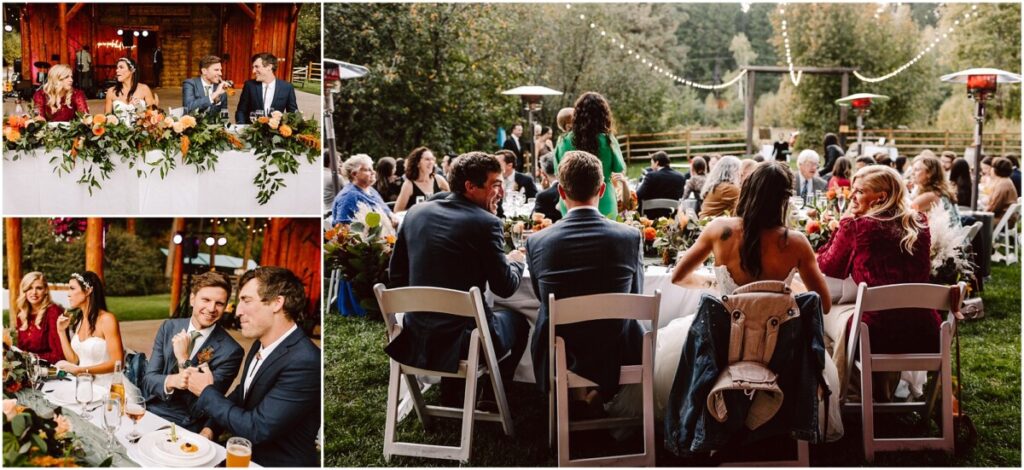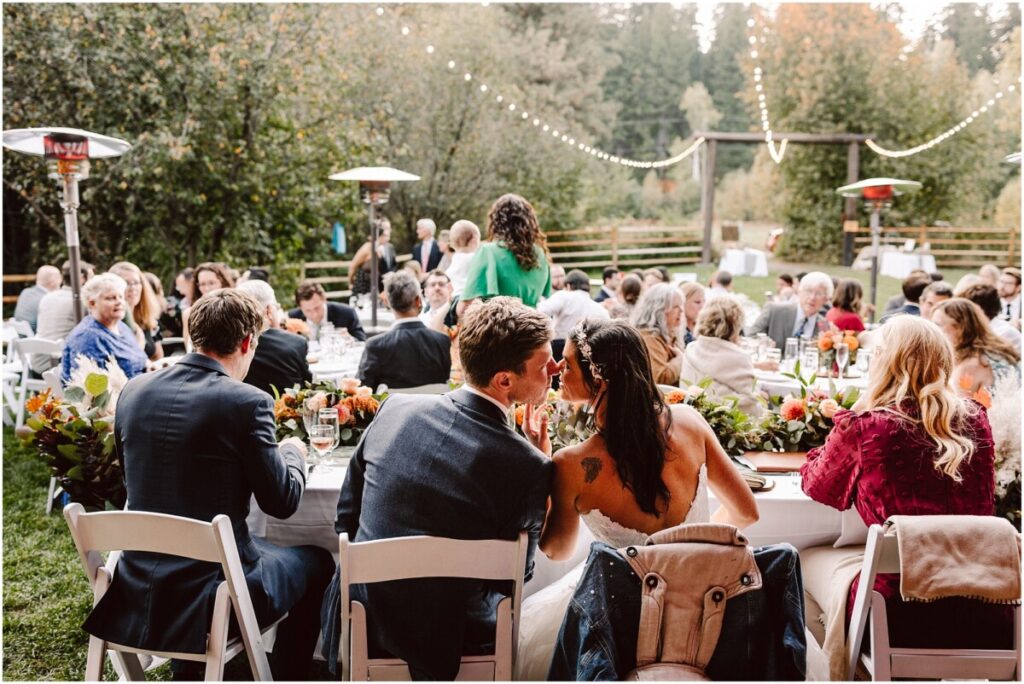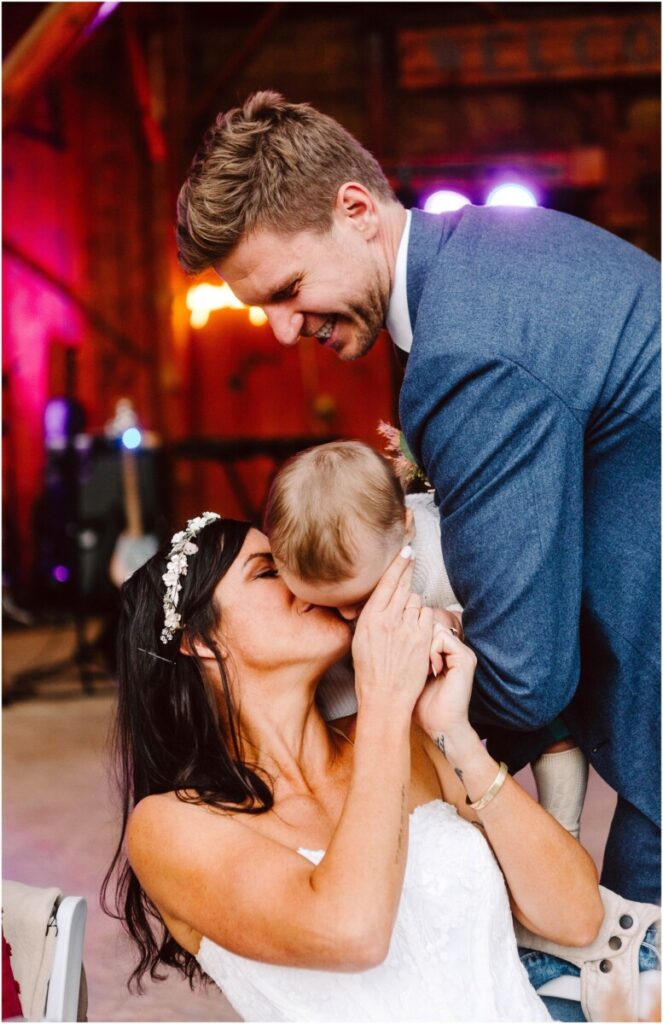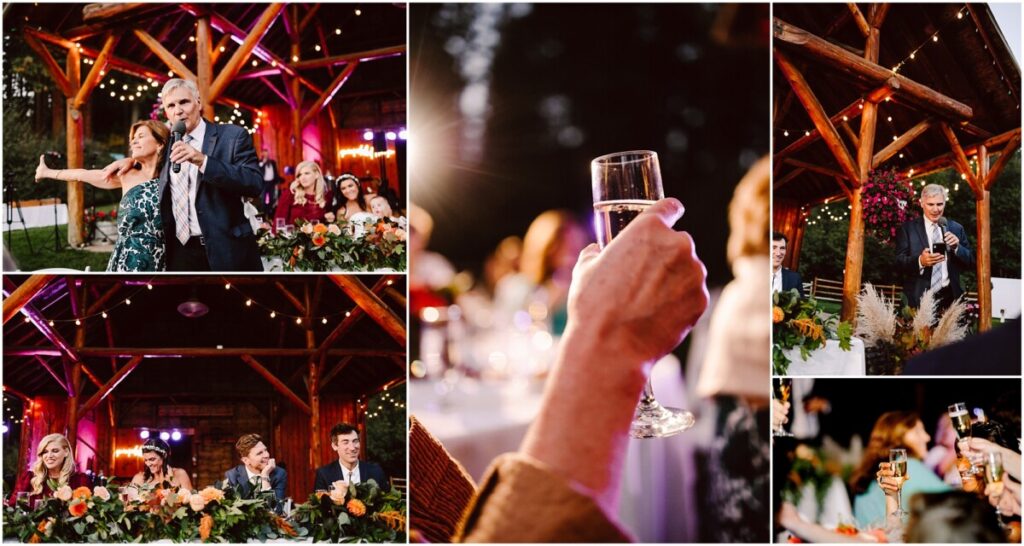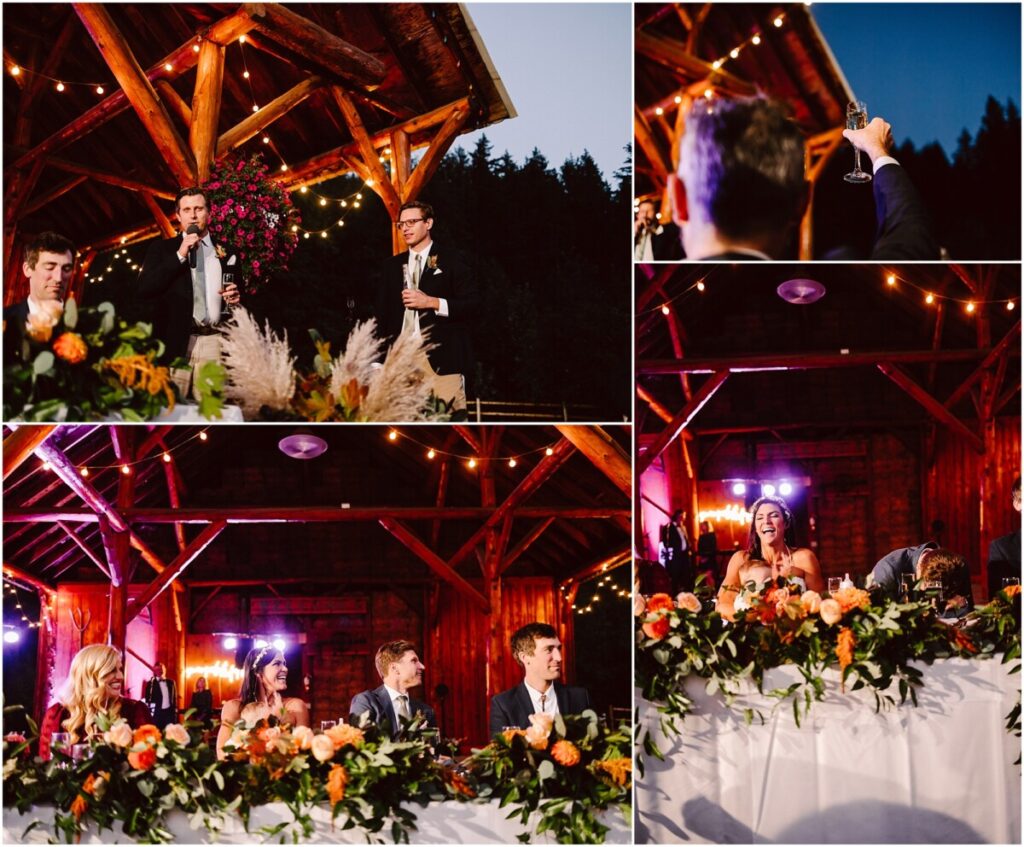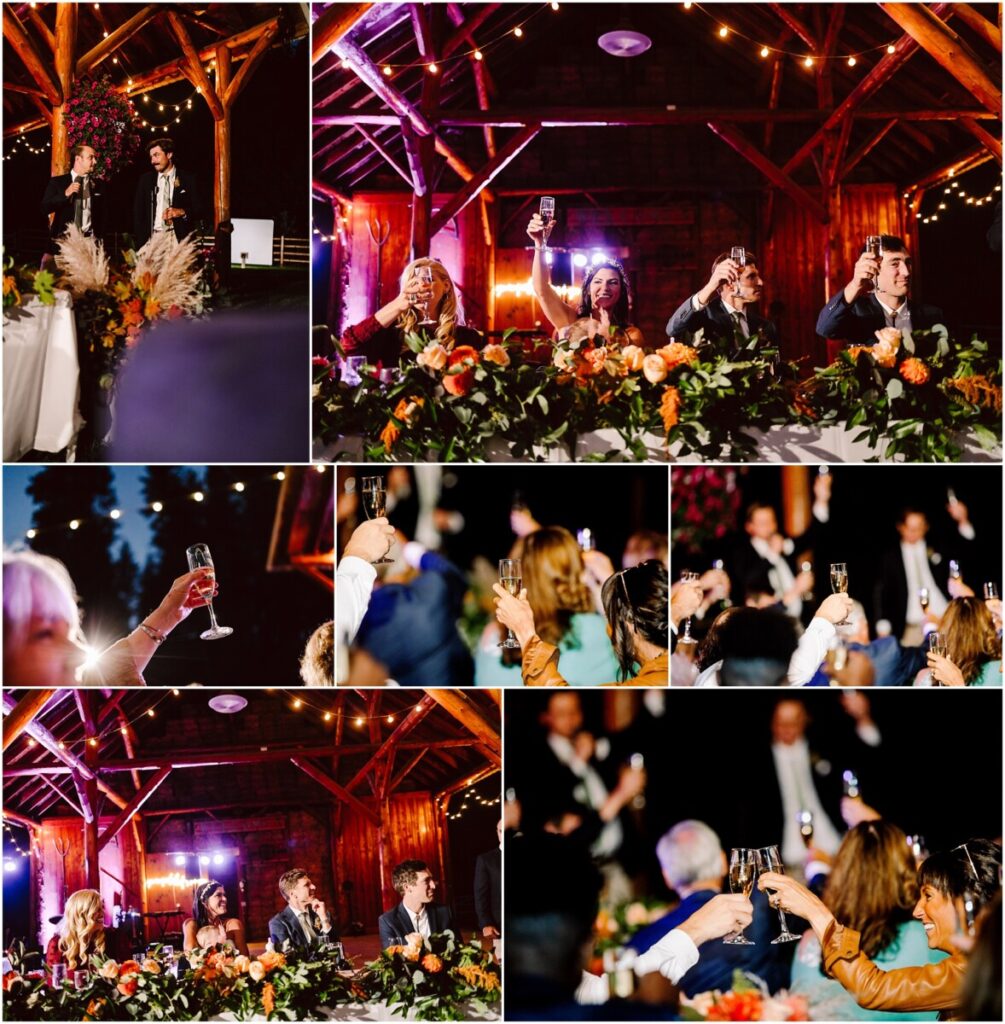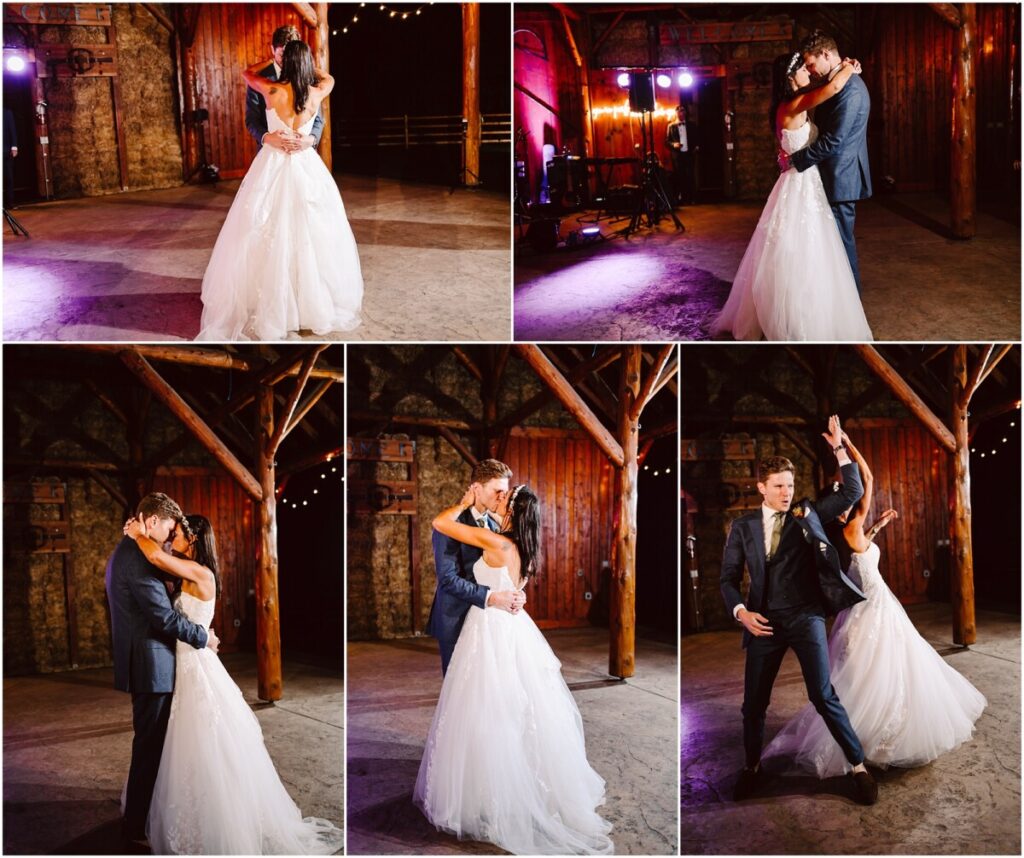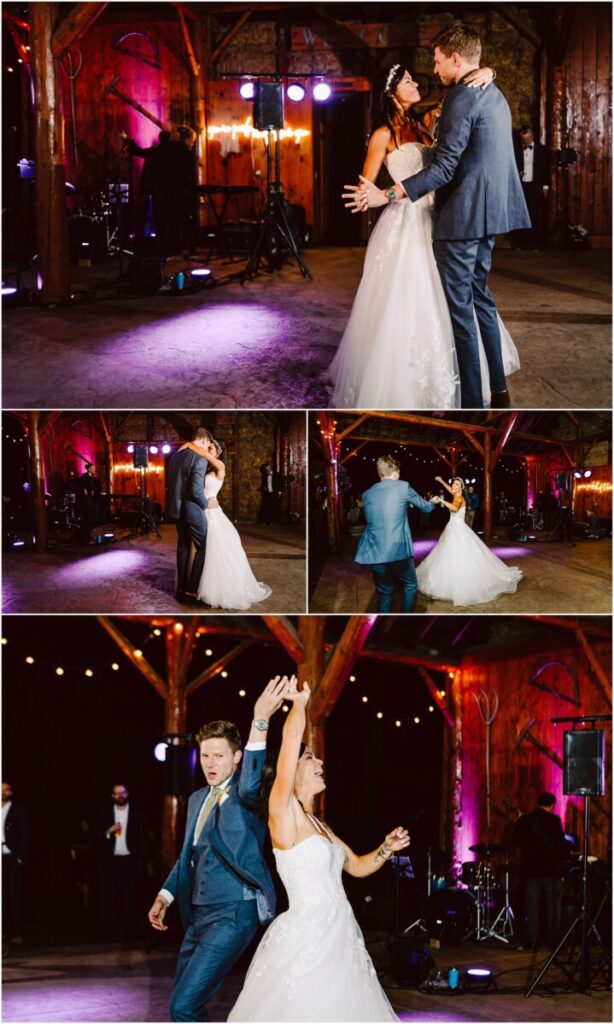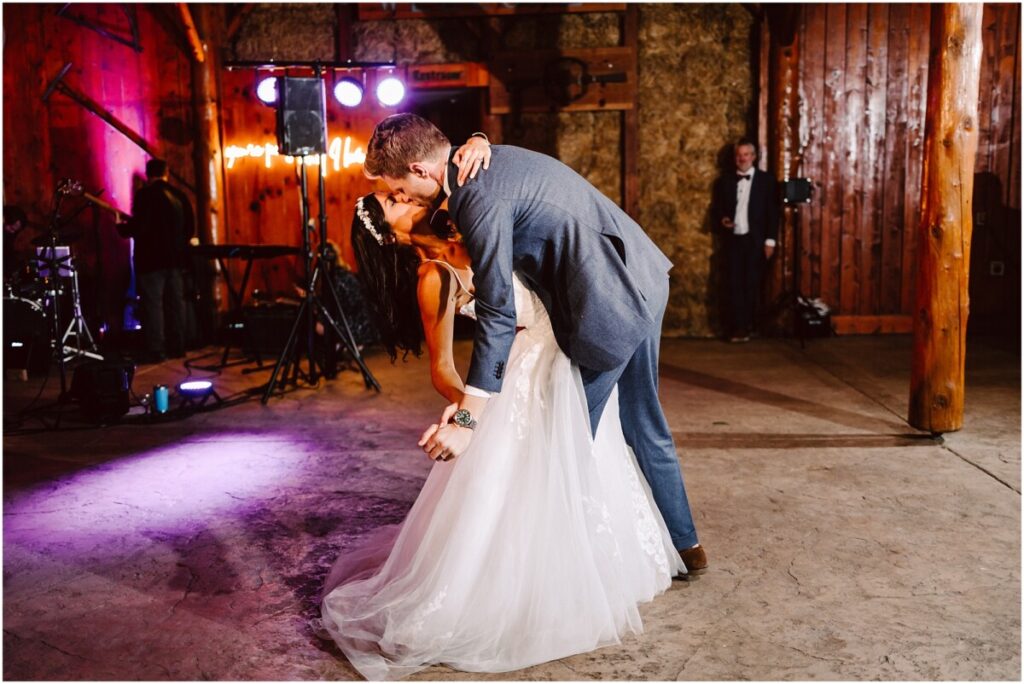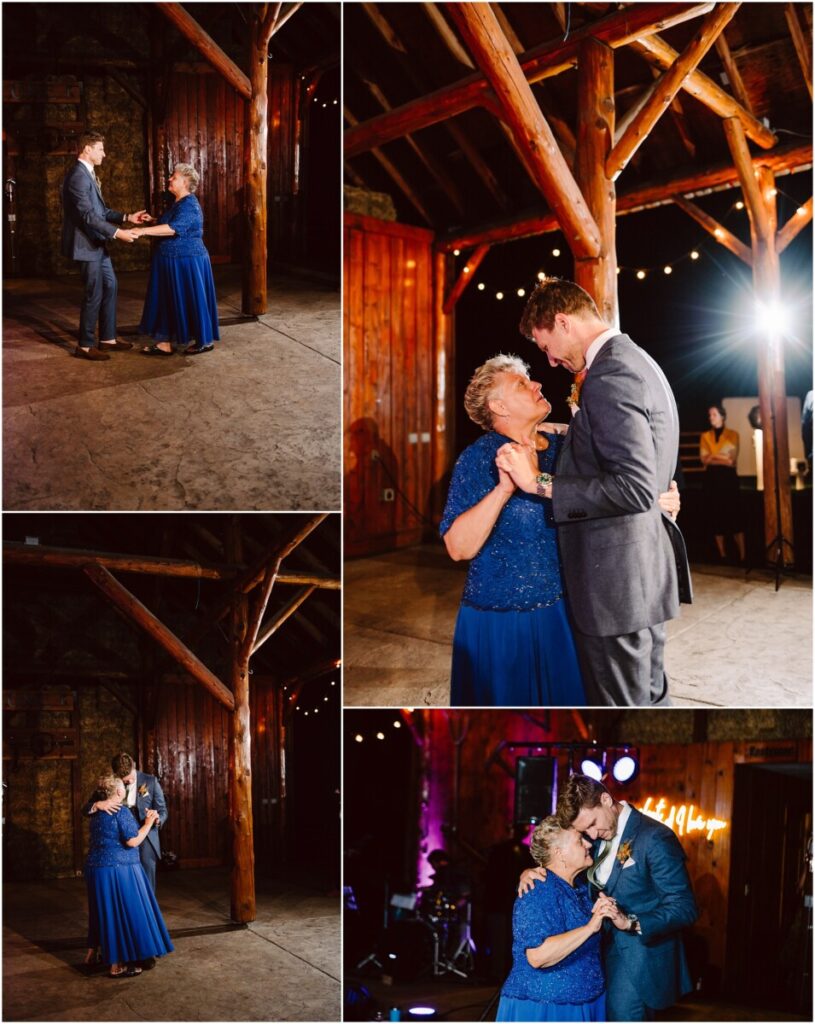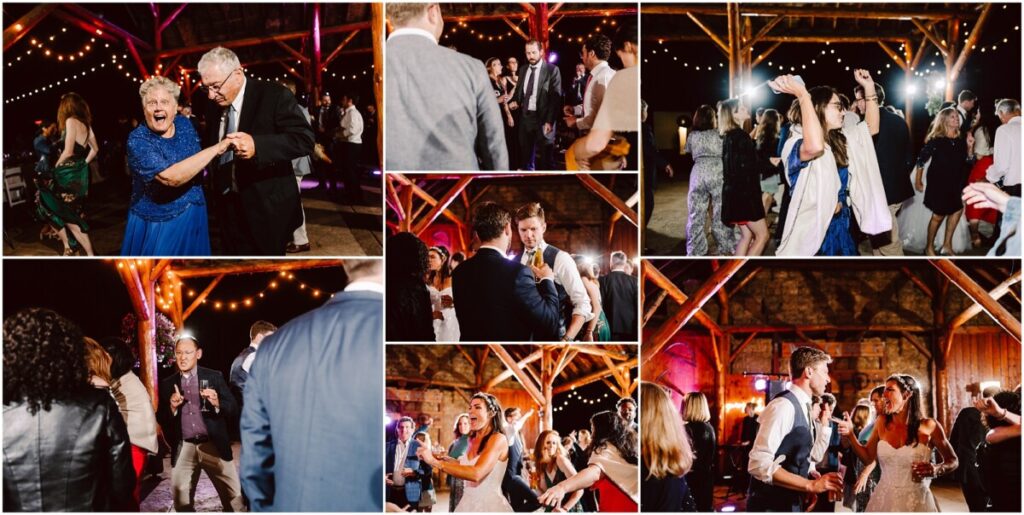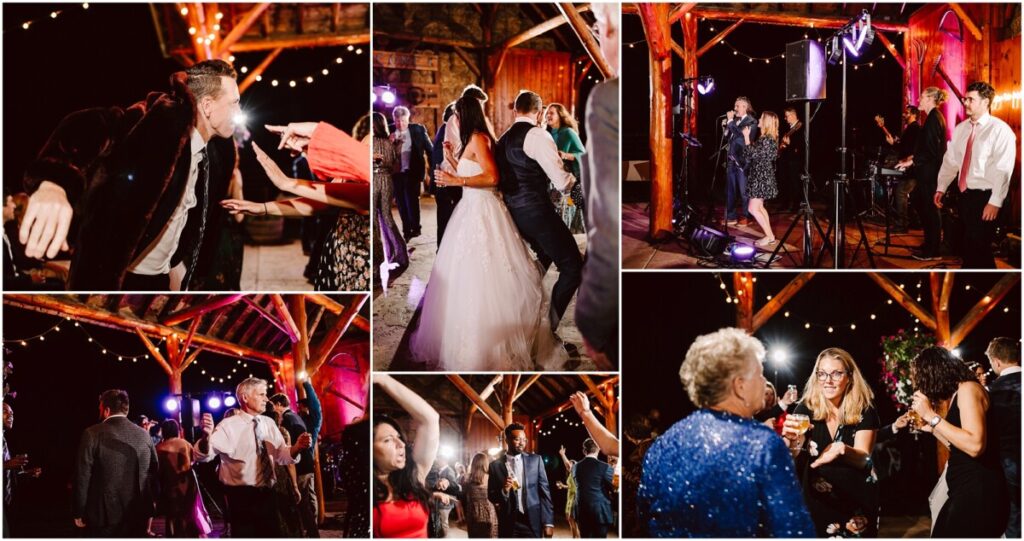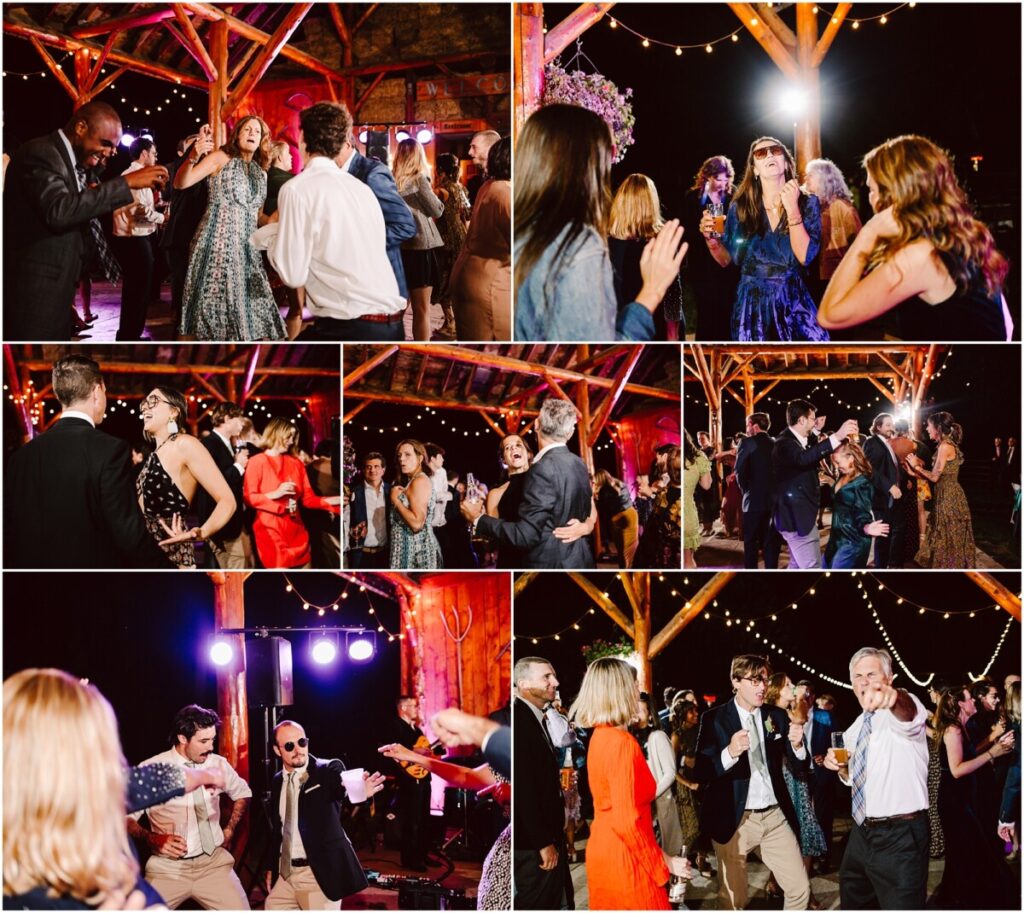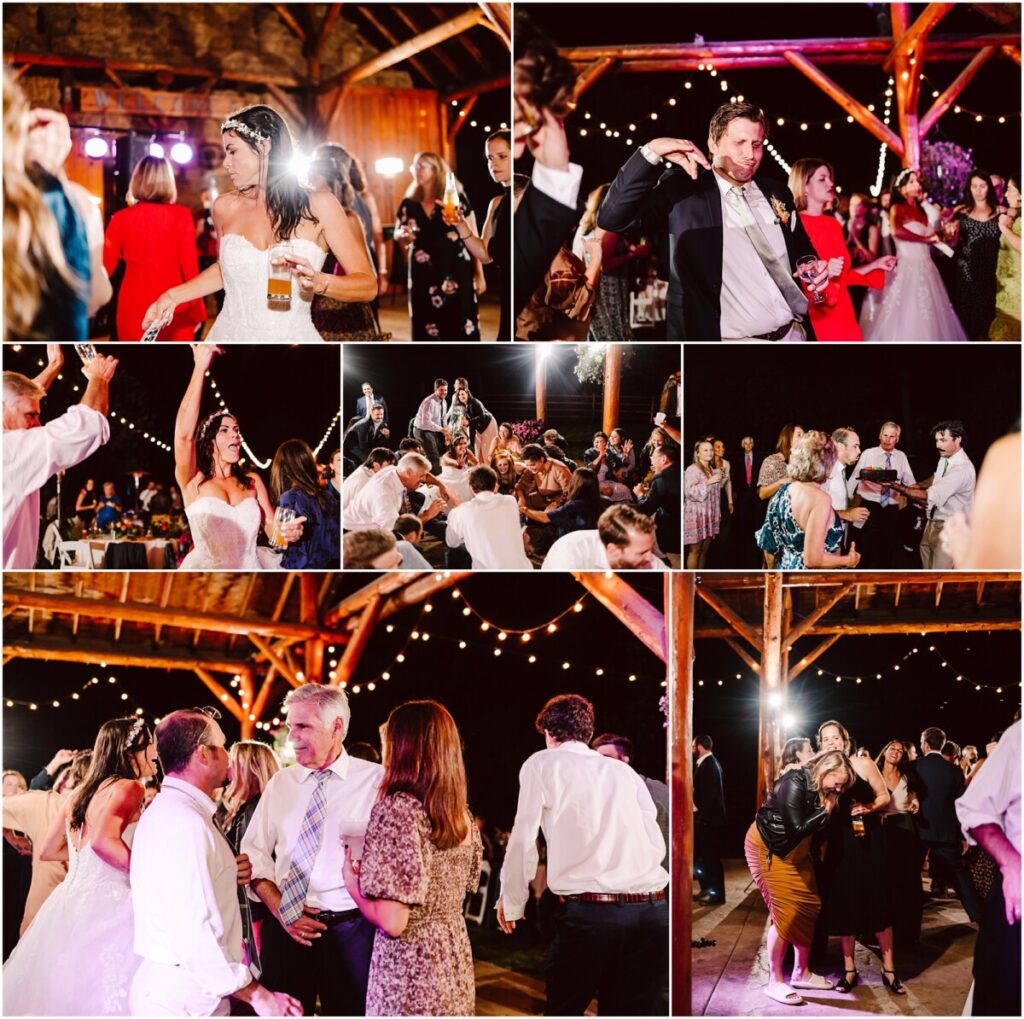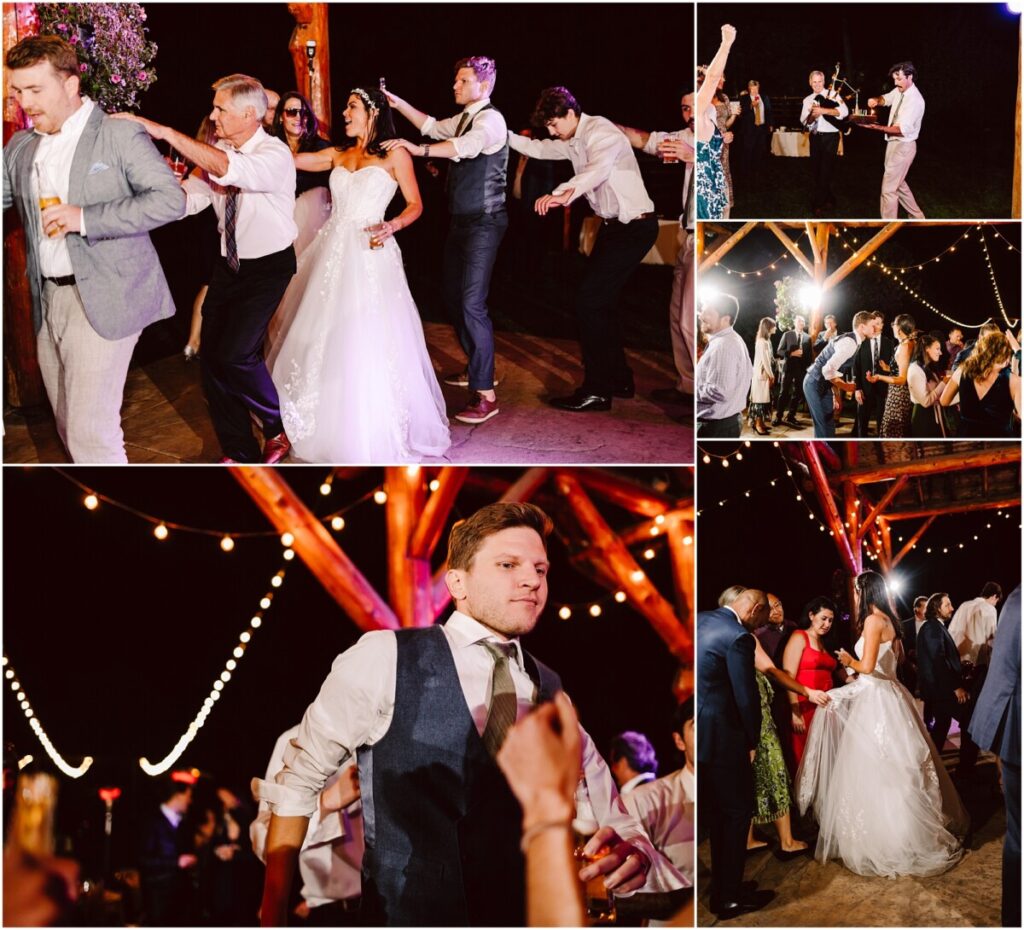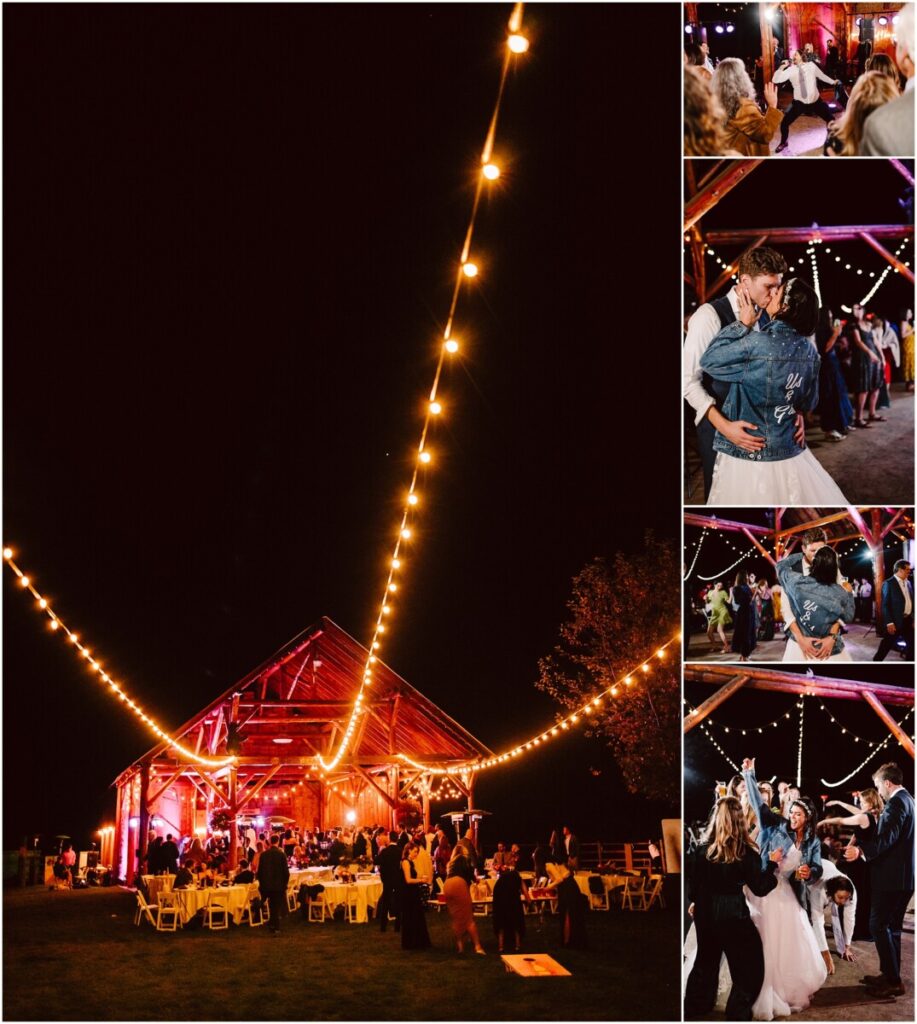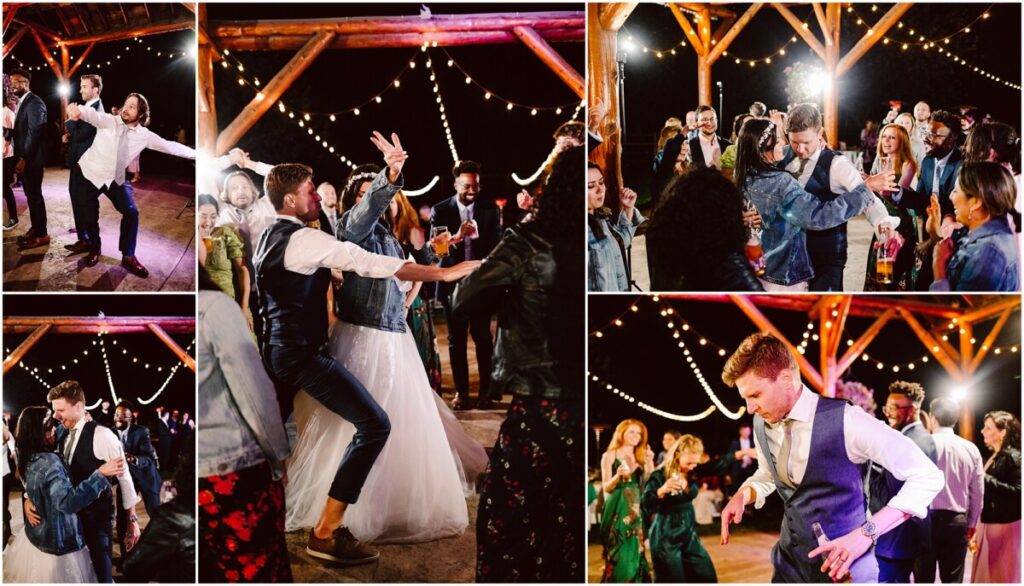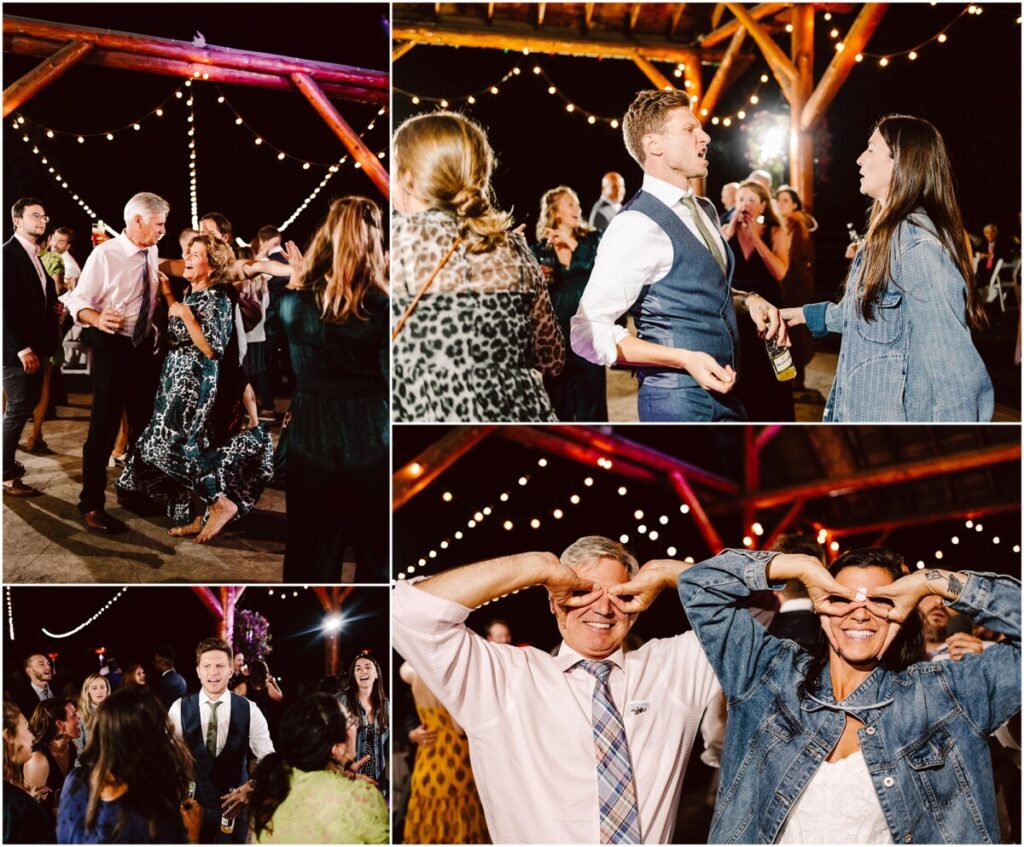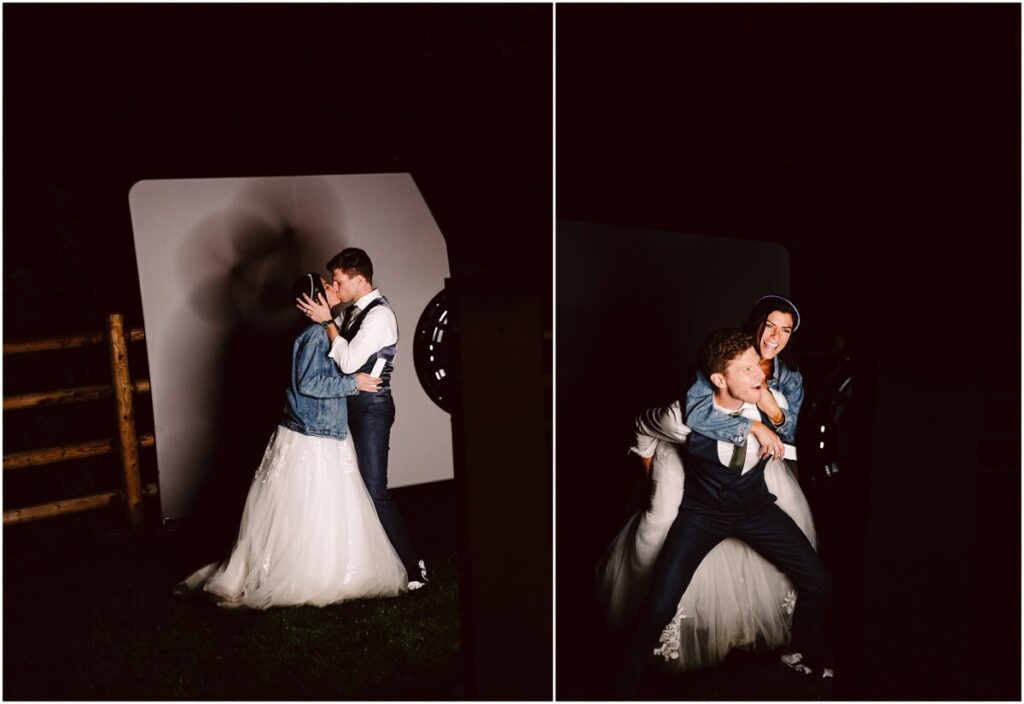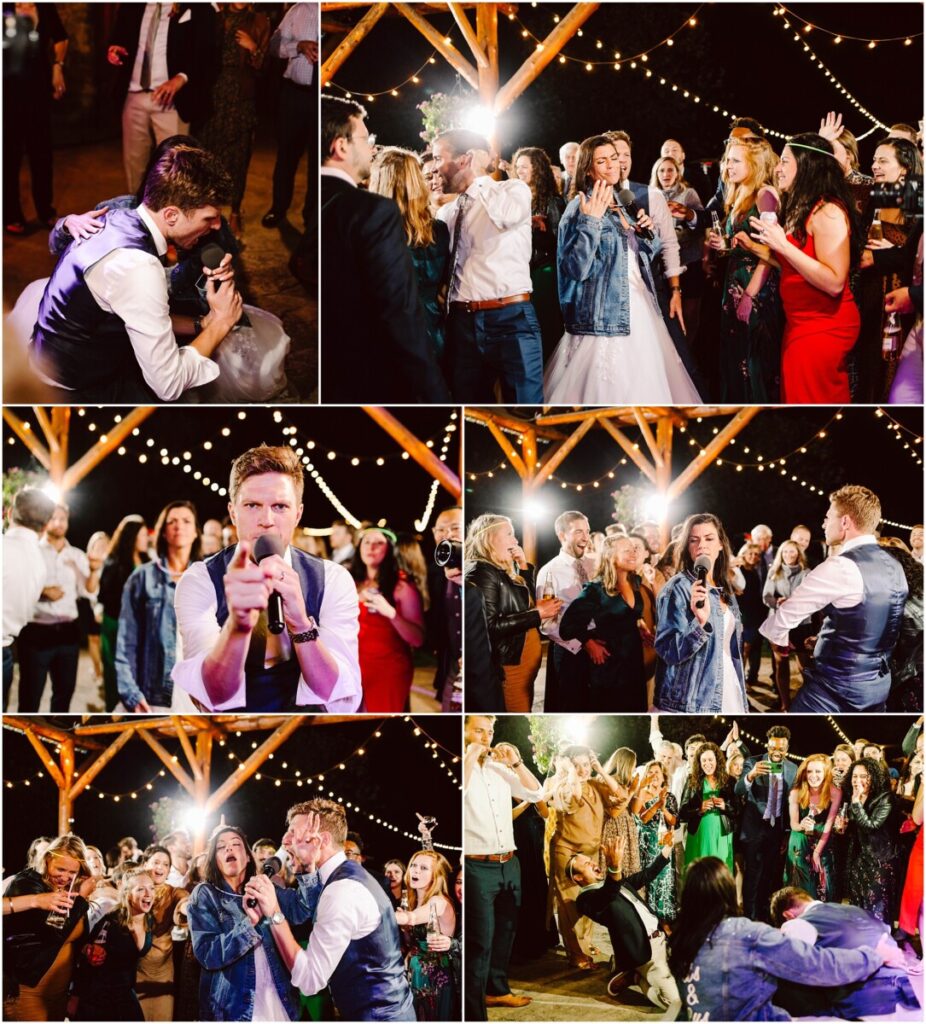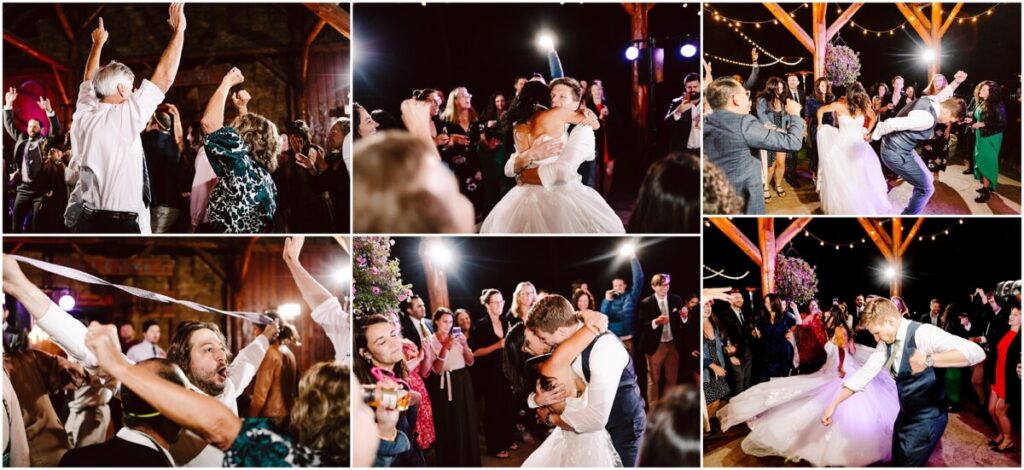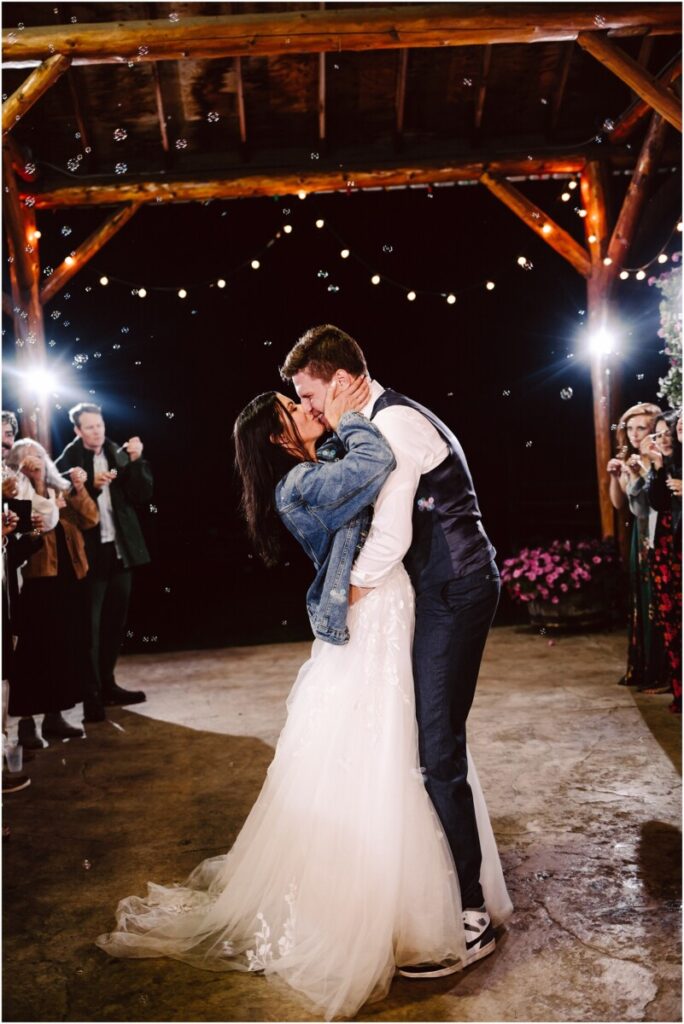 Leavenworth Fall Wedding Vendors

Venue/Coordination:
Mountain Springs Lodge

Wedding Gown:
I Do Bridal

Hair & Makeup:
Shining Light Beauty Design

Invitations:
Zola

Band:
Blue Wave Band

Floral:
Loves Me Flowers

Videographer:
Ben Holten Films

Photographer:
GSquared Weddings Photography