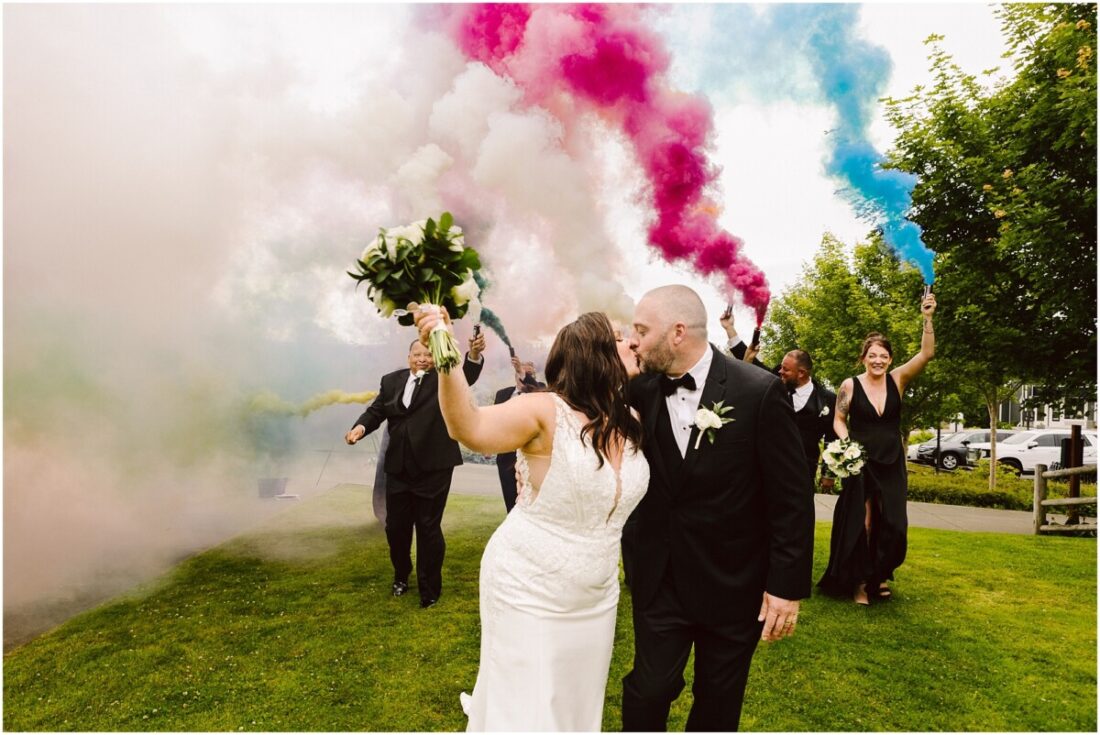 Elegant Rosehill Wedding
It's always an incredible honor when other wedding vendors hire you to photograph your wedding, and that was no different when Erica of K&L Weddings hired us for her beautiful Rosehill wedding.
We asked Erica & George a few things about their story ….
How did the two of you meet?
We met at a local small bar (yes in person lol) I was our with my friends and there significant others and my friend Nicole had called her husbands cousin to come down and surprise him cause they hadn't seen one another in awhile. He ended up coming and and after a few hours we starting talking and hit it off. The rest was history.
How did the proposal happen?
We went on a weekend getaway to Leavenworth, planned by me cause just need to have a good relaxing weekend. So I guess he figured with me planning it he could better surprise me with a proposal. He took us on a hike up along a river in Leavenworth and we came to this large rock that kind went out along the river and he had asked me to take a photo of him, so I took my phone out and he was to close so I turned to walk back further to get a wider shot and when I turned back around he was down on one knee.
Why did you choose Rosehill as your wedding venue?
We chose this venue do the the large Windows that over look the sound and mountains. We love this area and its our style.
Are you wearing anything special?
I have had a special Seahawks patched sewed into my dress because it belong to my dad who recently passed and was on his favorite jacket. It is my something old borrowed and blue. I will also have a charm attached to my bouquet that had his photo. I will have a seat saved for him with a picture, a small heart urn and a person item of his.
If we bumped into you on a relaxed weekend, what would you be doing?
Probably in a cabin in the woods, chillin at a small town bar having food and drinks.
We really loved a few special moments from this wedding – like when George's mom left her wheel chair to walk down the aisle, dance with George and then dance with her husband; when Erica danced with both of her son's to a song she had written for them; and when Erica's Aunt gave her toast and then played a voicemail from Erica's dad.
The Rosehill Wedding Vendor Team

Venue: Rosehill Community Center

Coordinator: Zasha, Seattle Brides Co

Hair & Makeup: Zo & Co Styling

Dress: Embrace Bridal

Suit: Men's Wearhouse

Officiant: Married by AnneMarie

DJ: Magnolia Rhapsody

Floral: LoveBlooms

Cake: Spilled Butter

Dessert Bar: Alexa's Cafe

Catering & Bartending: Alexa's Cafe

Rentals: LoveBlooms, K&L Weddings and Events, CORT Party Rental

Ice Cream: Aha Party Co

Videography: Ari Perez

Photography: GSquared Weddings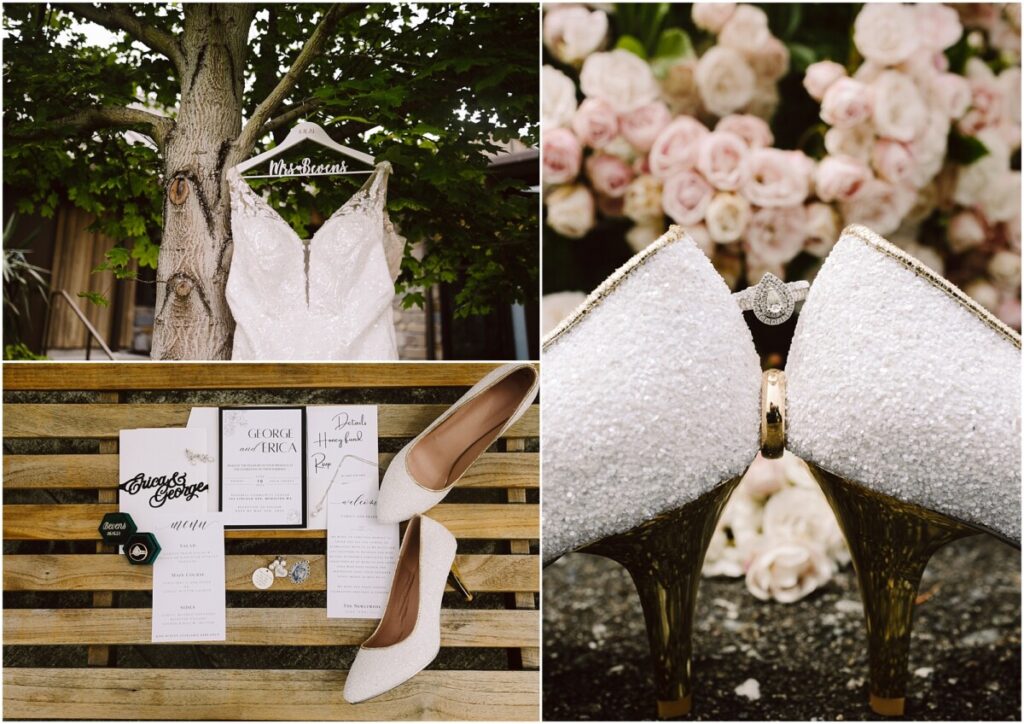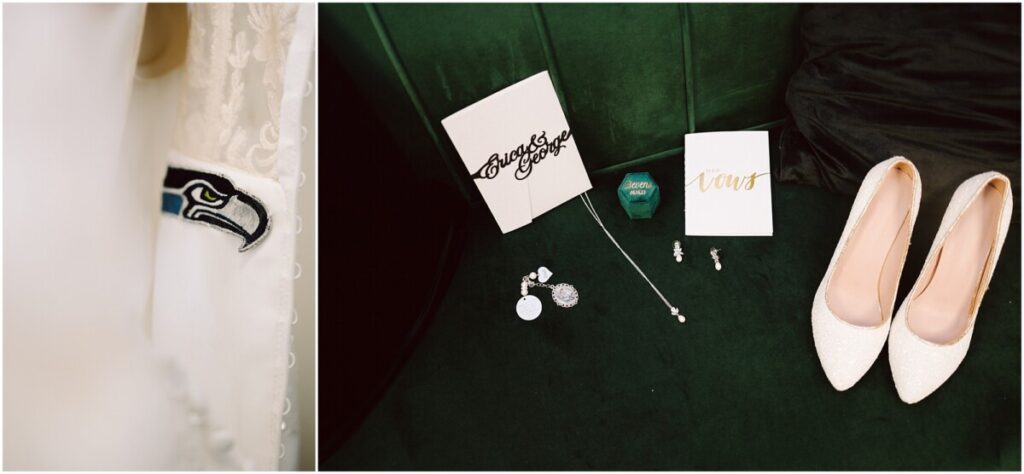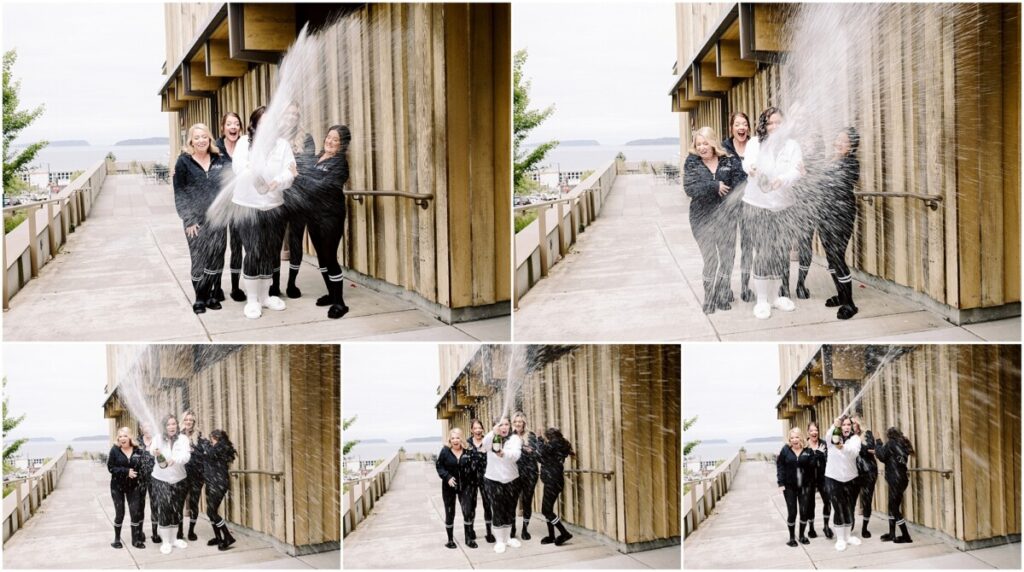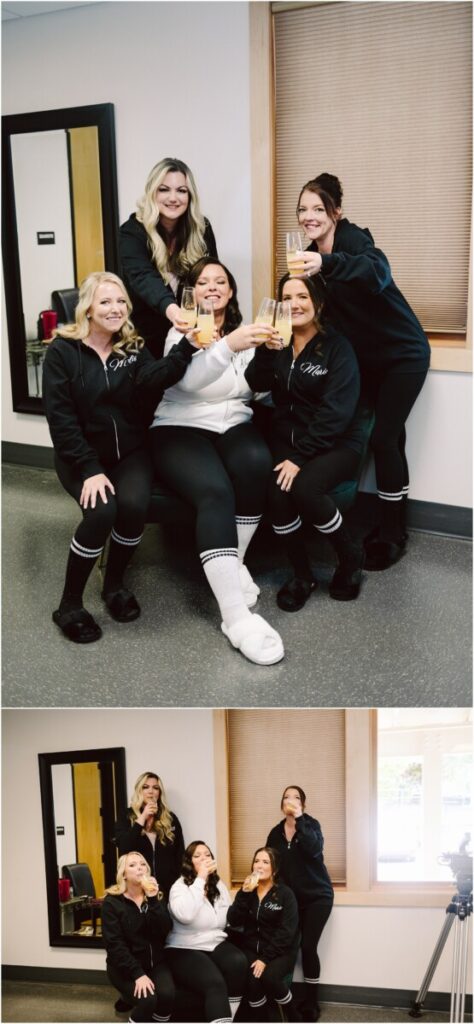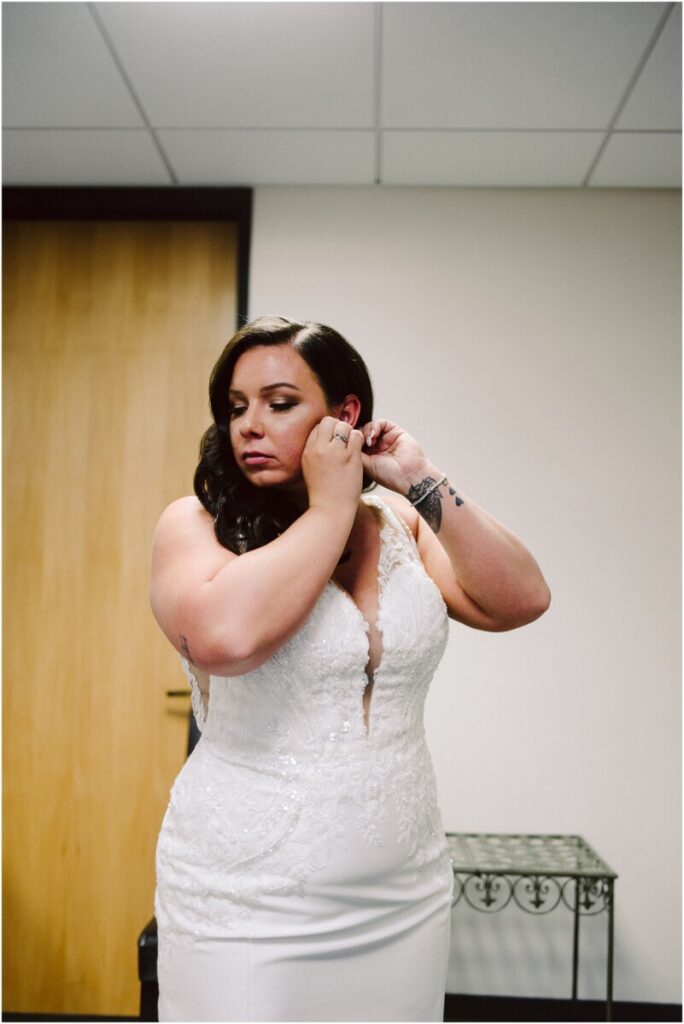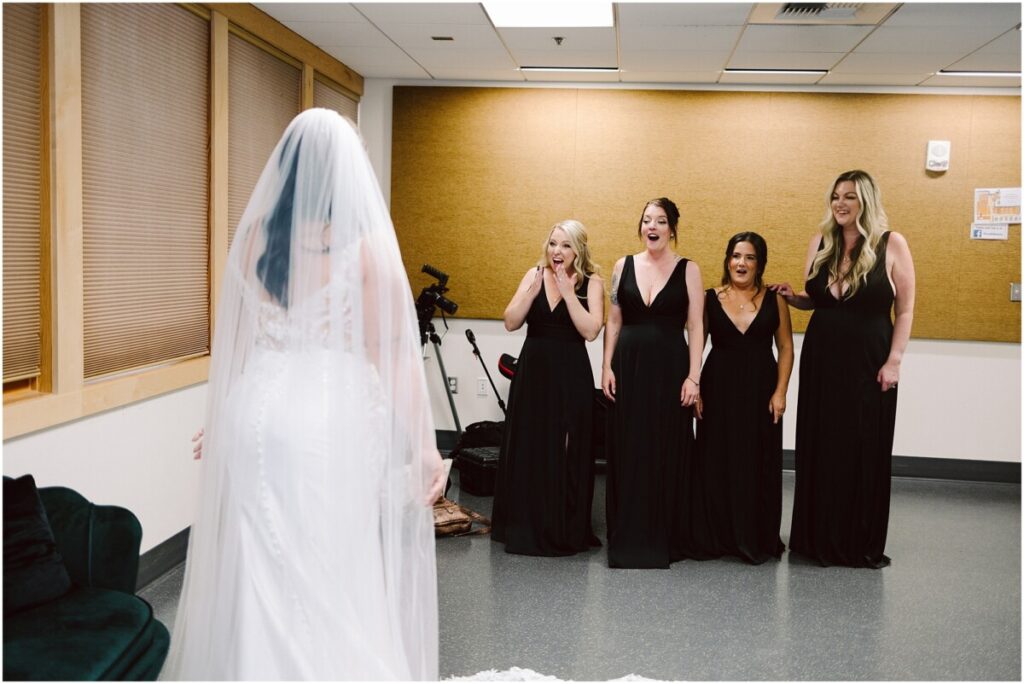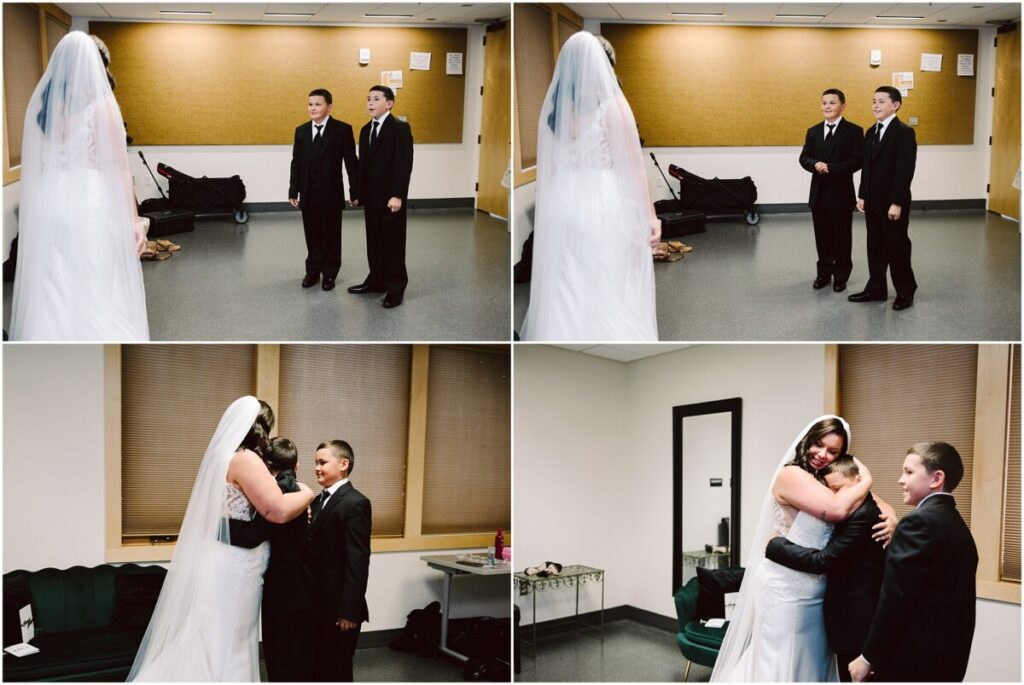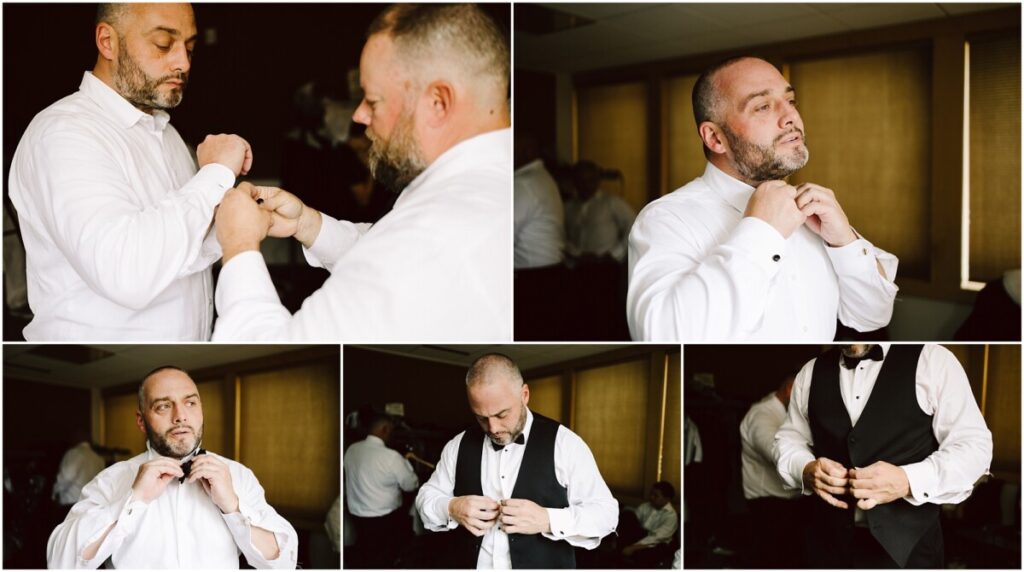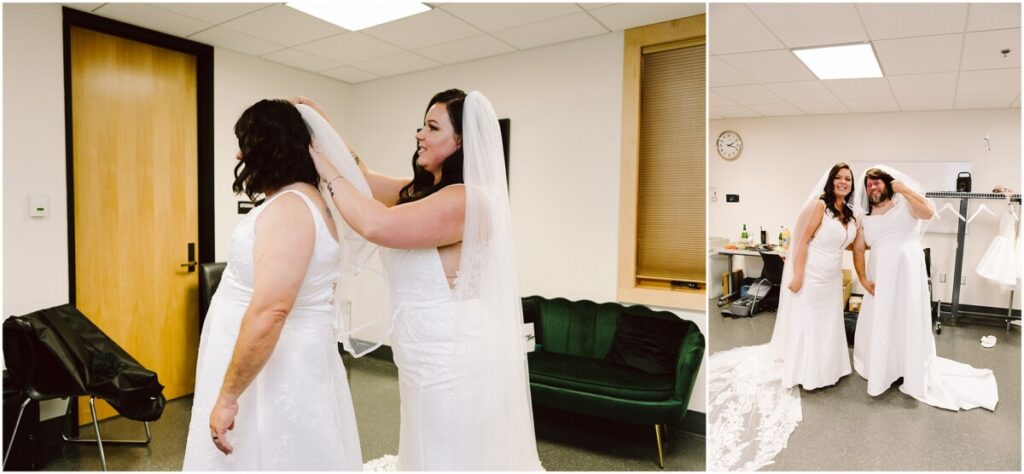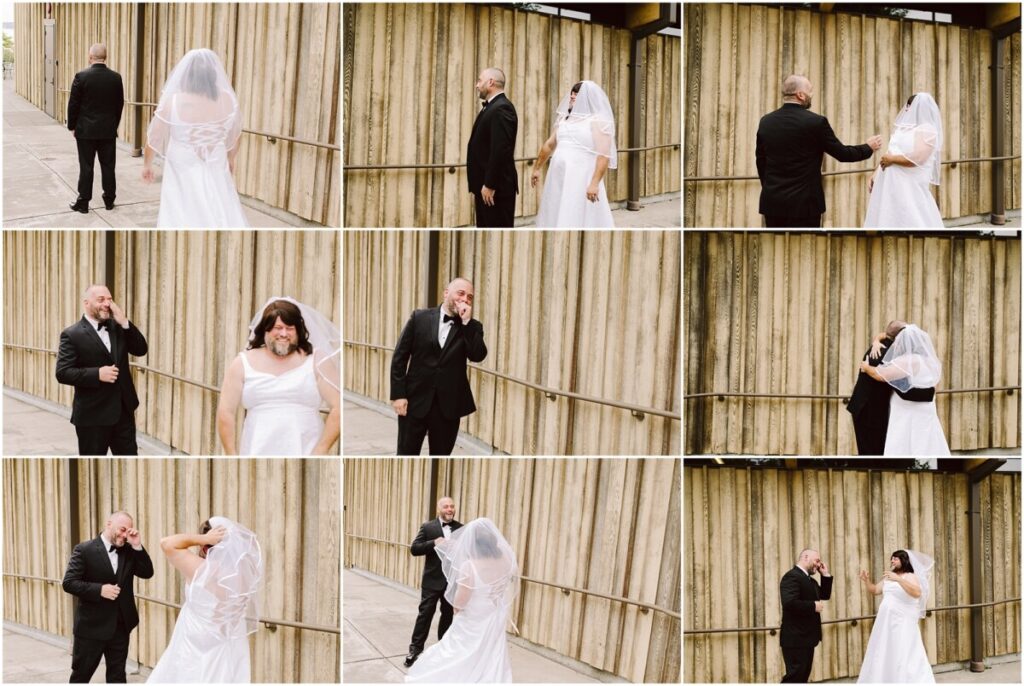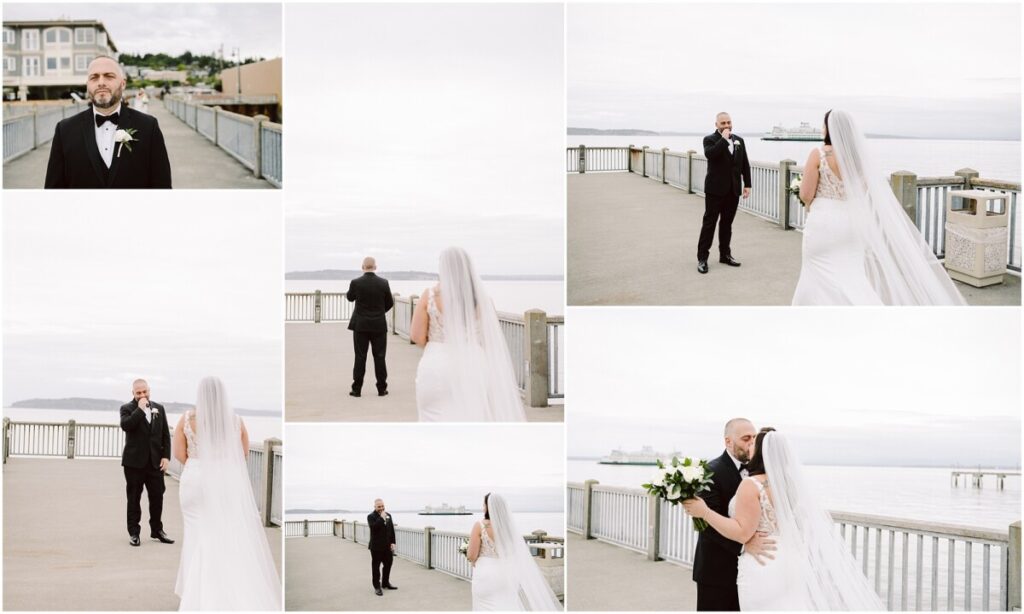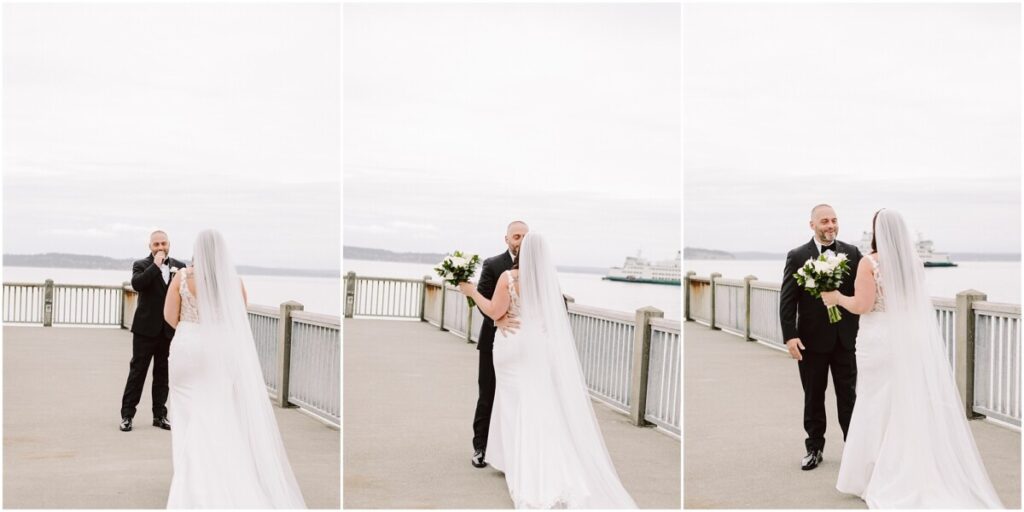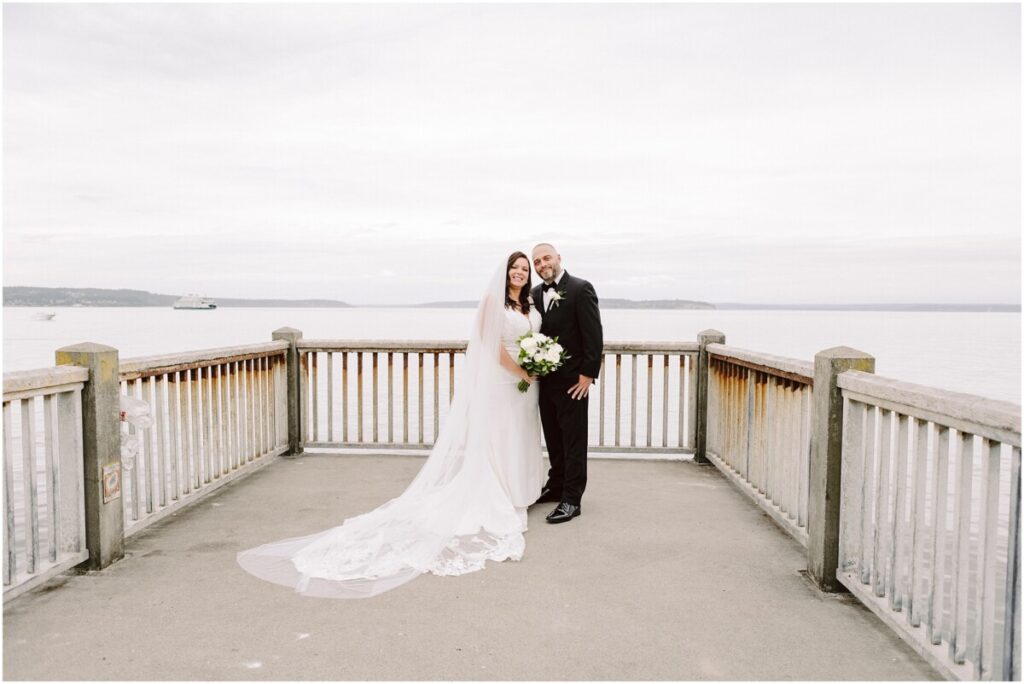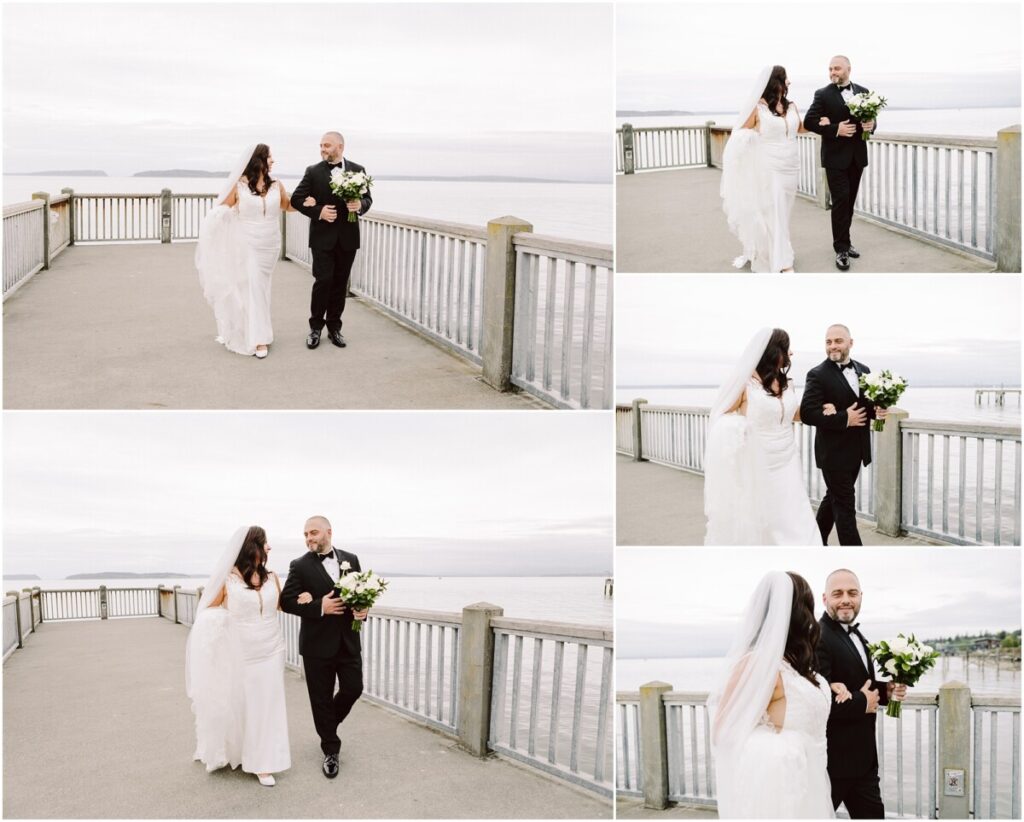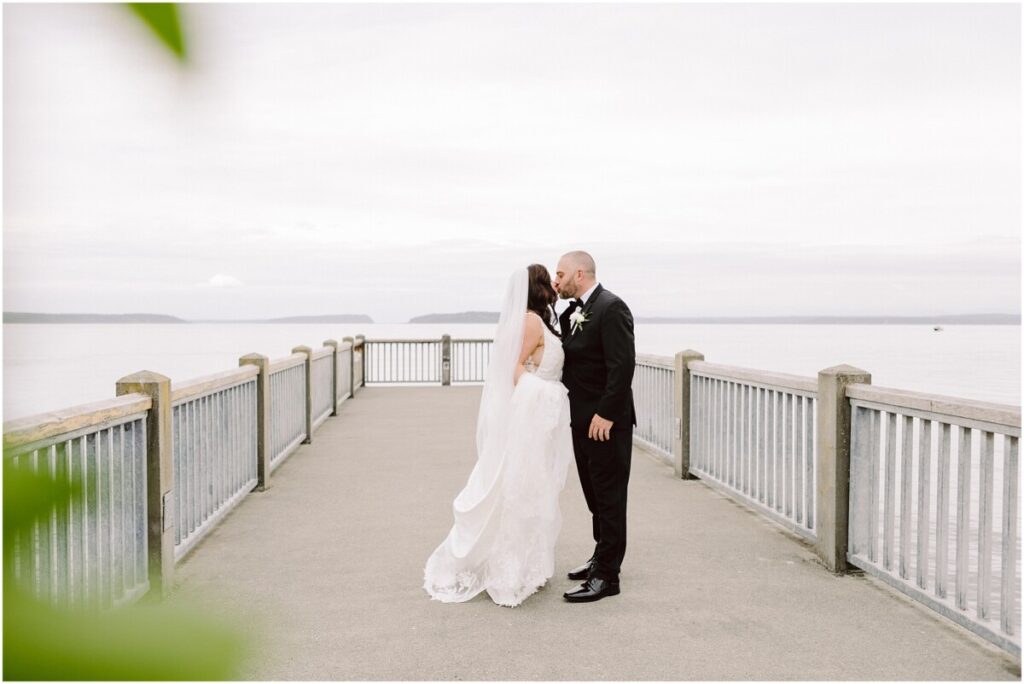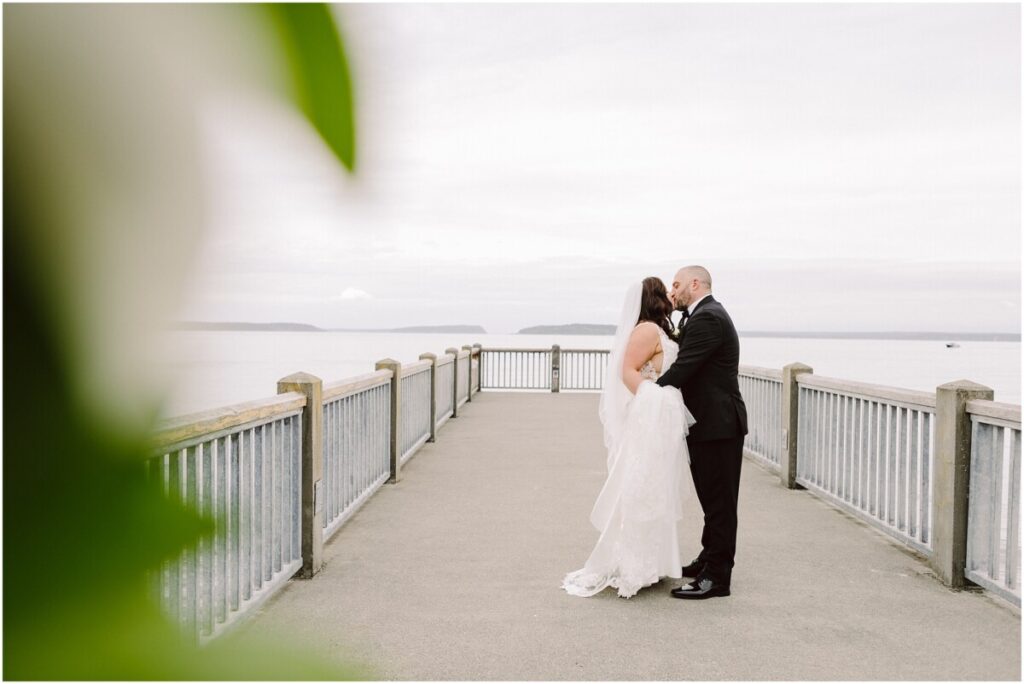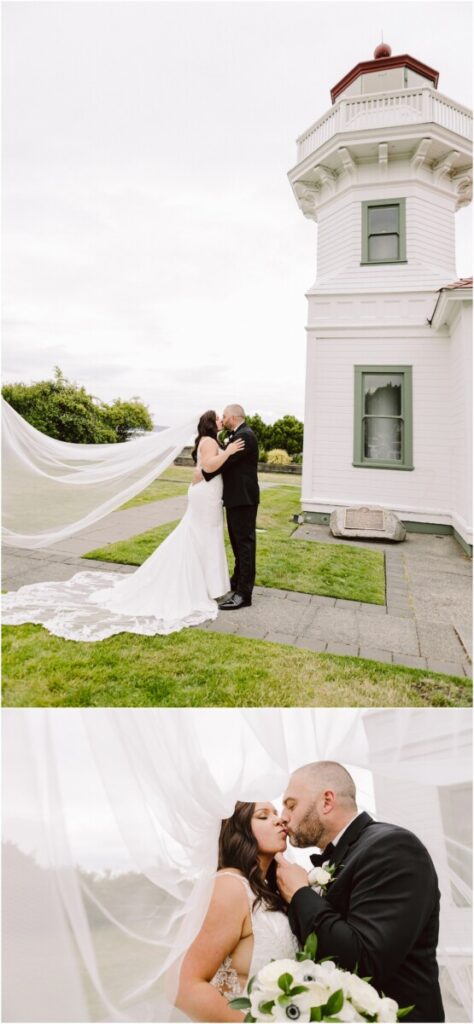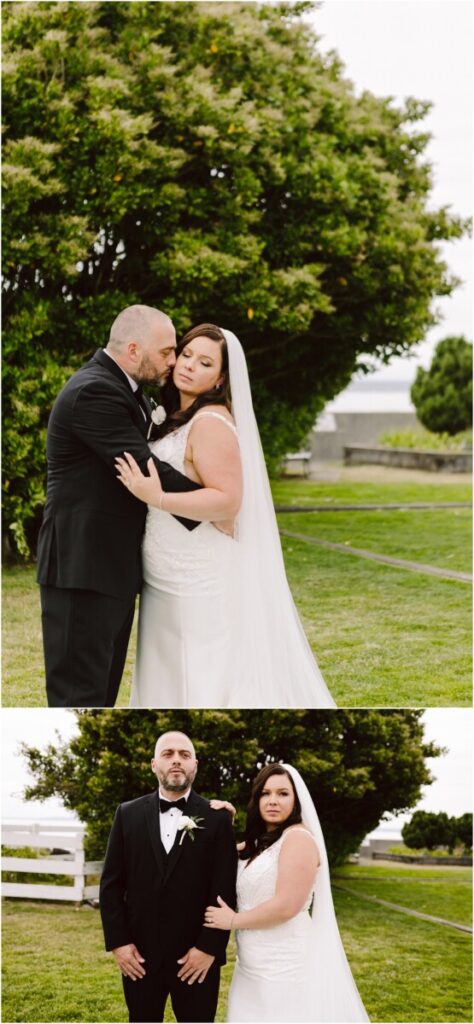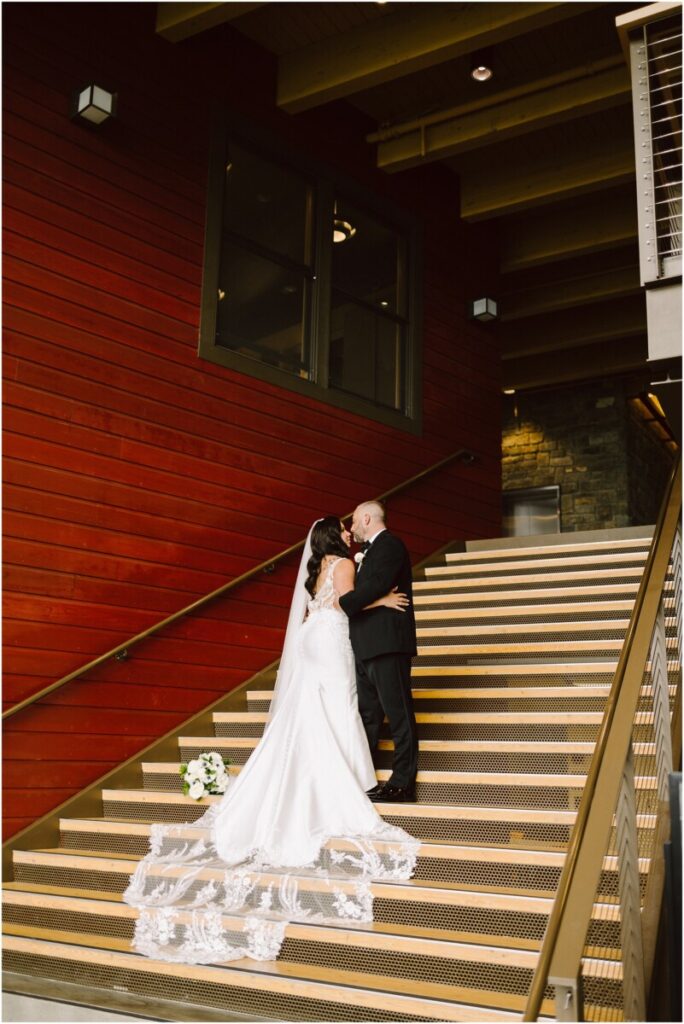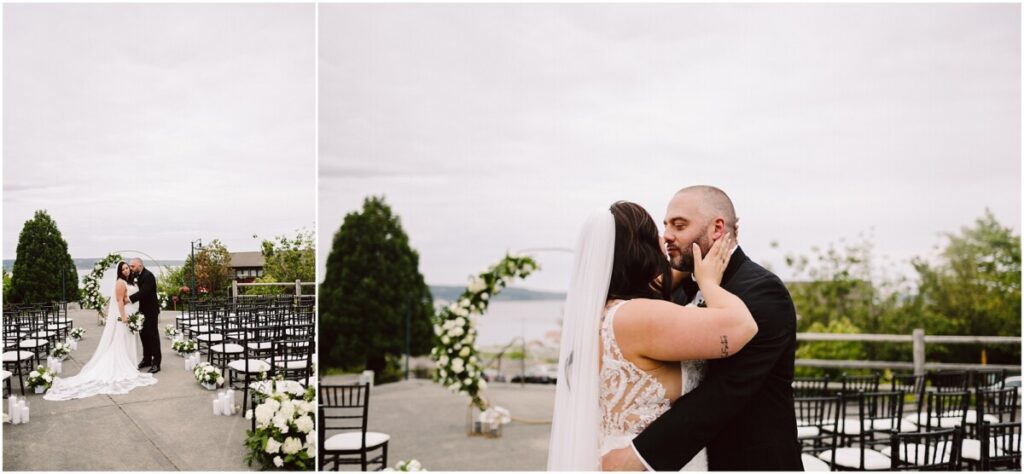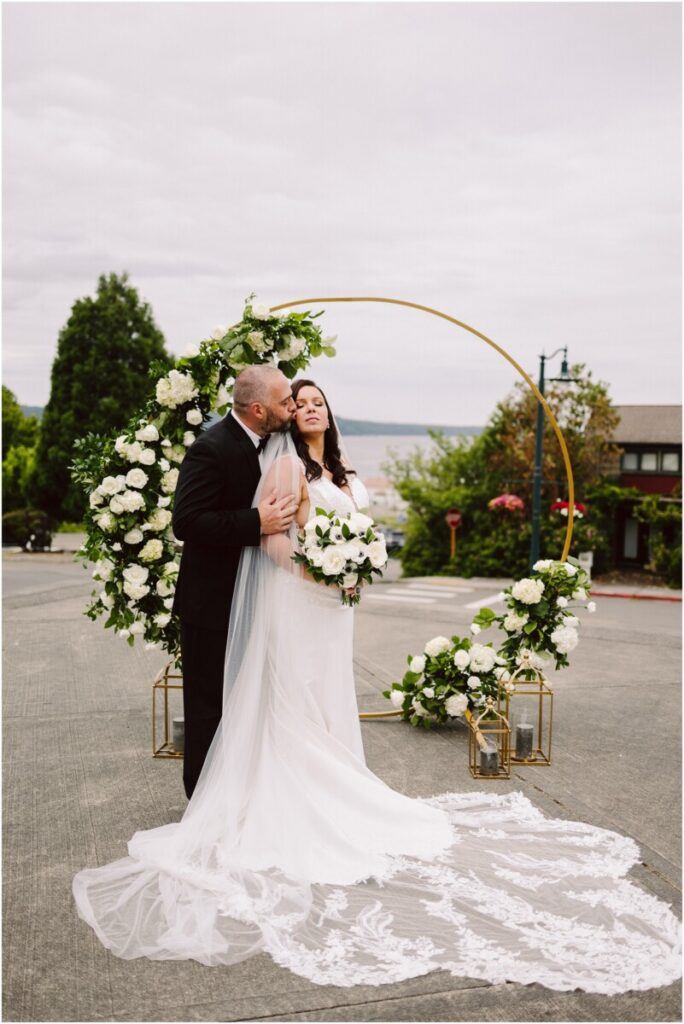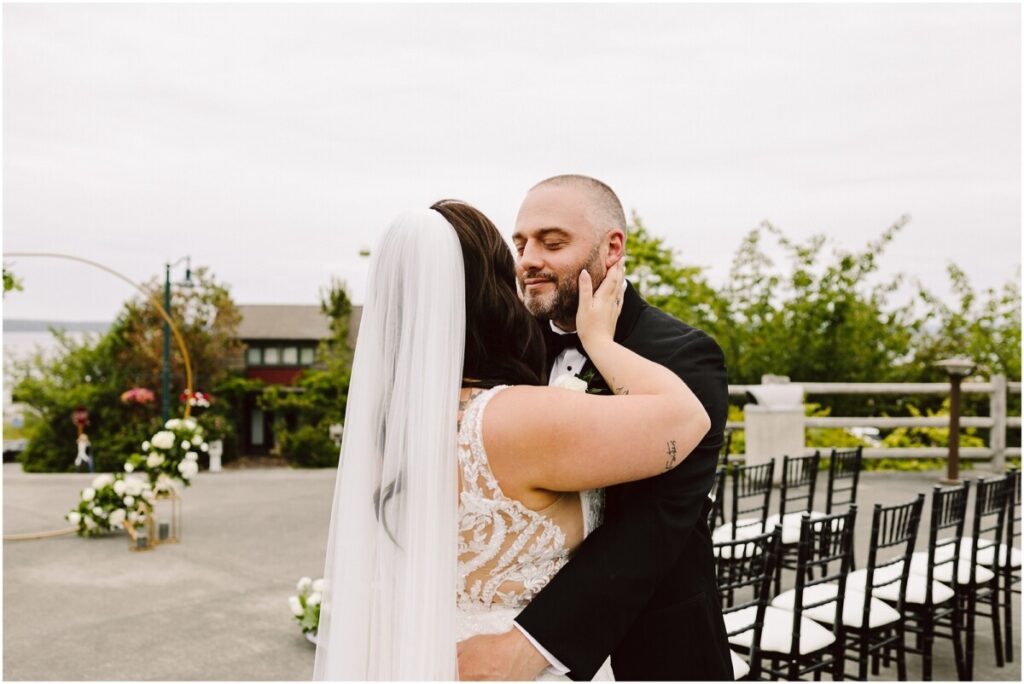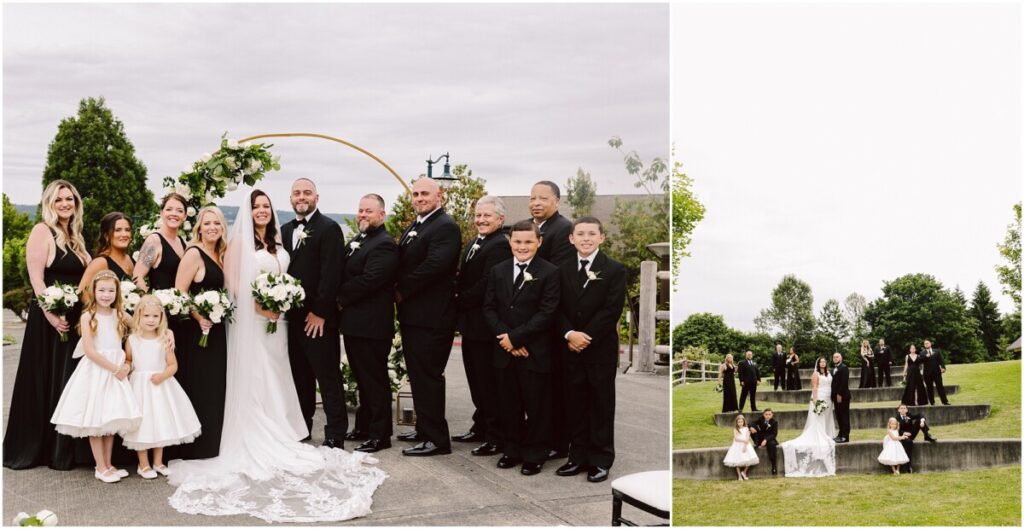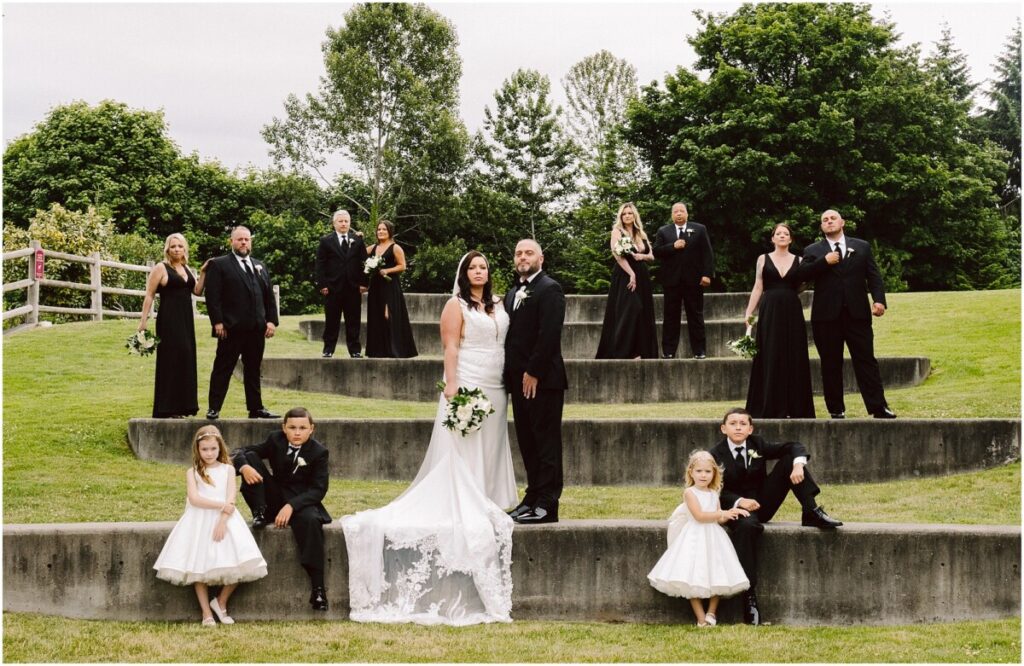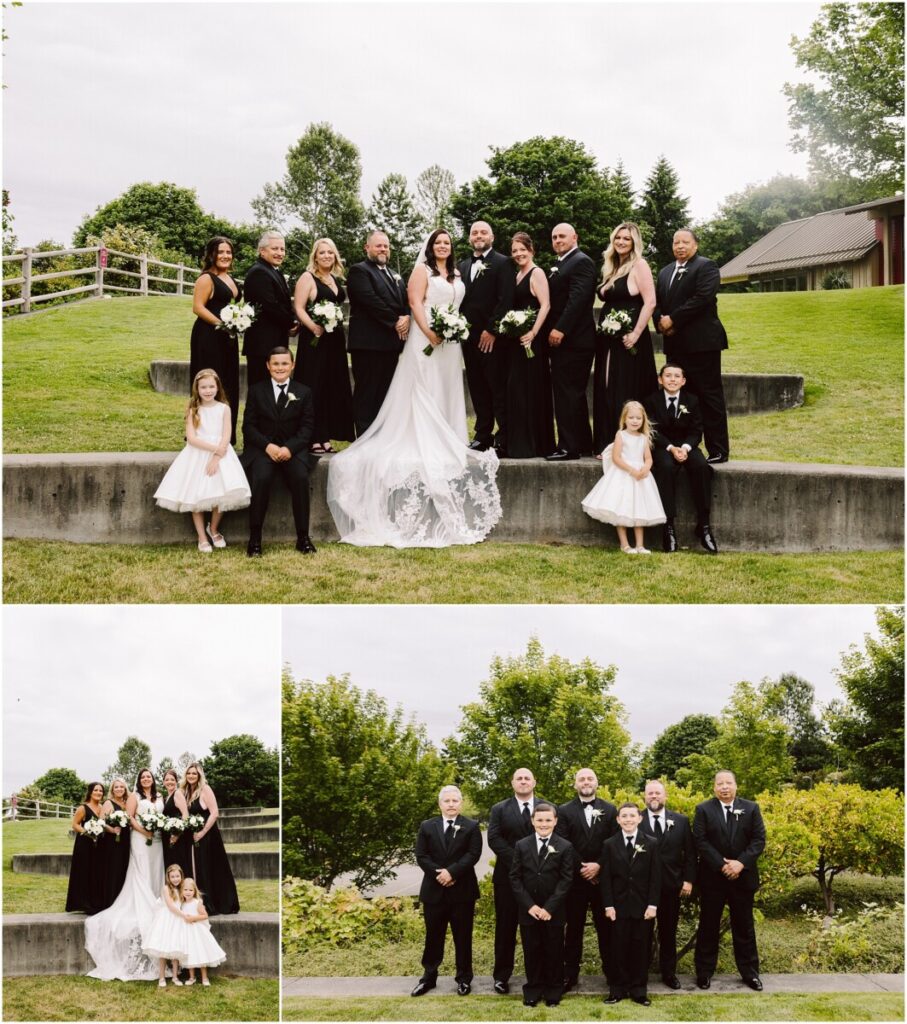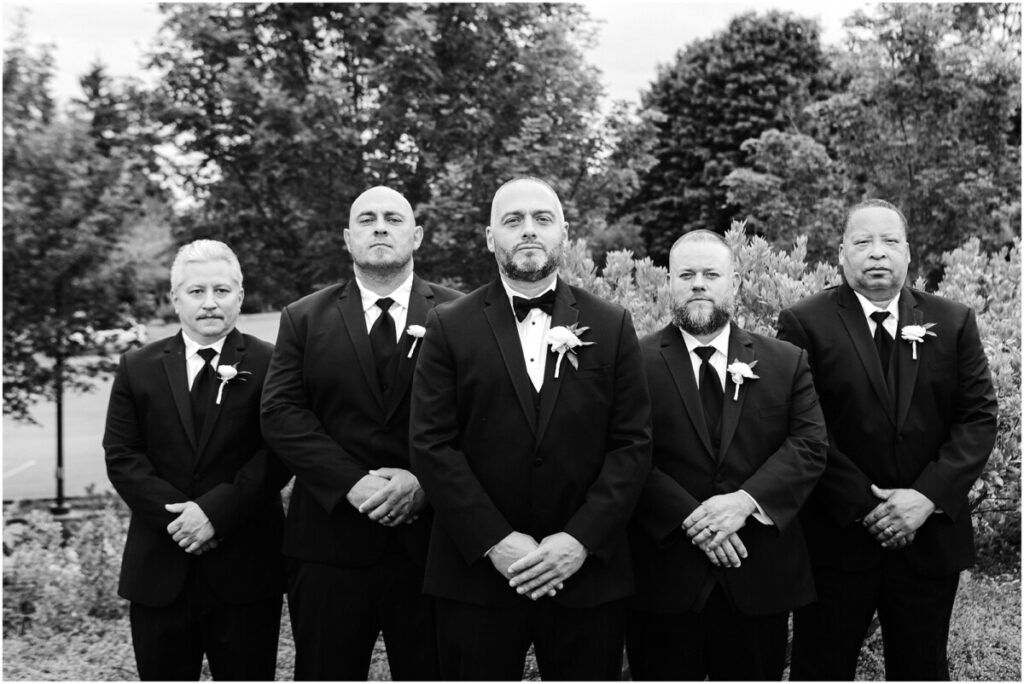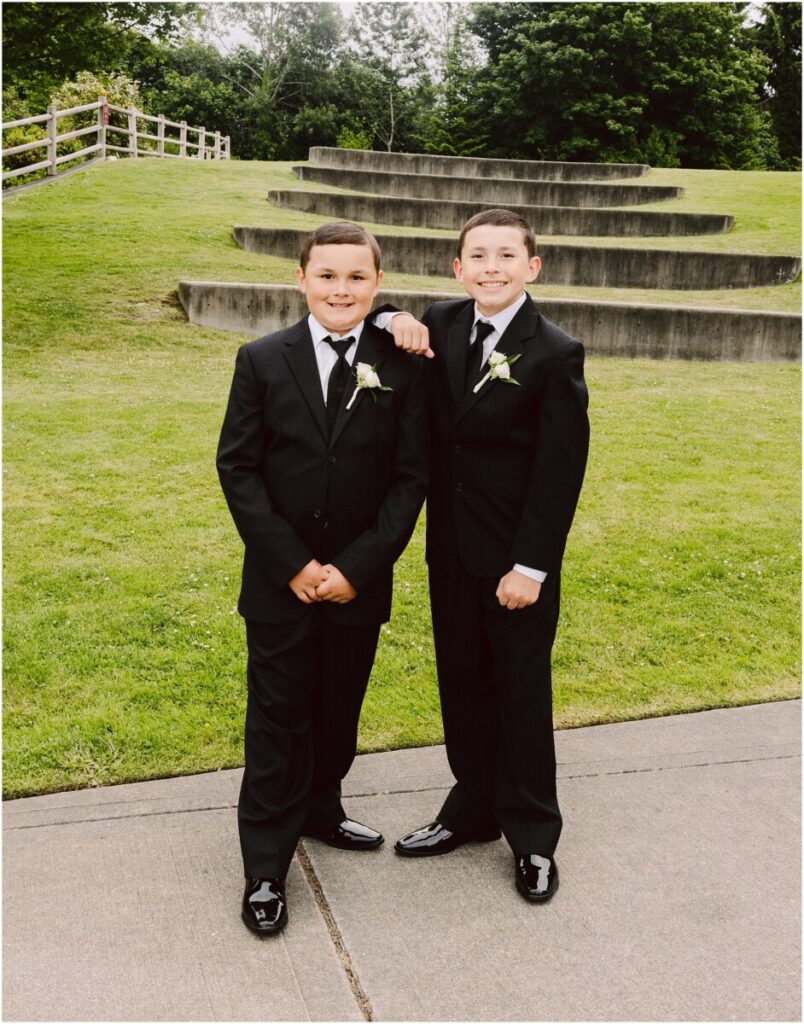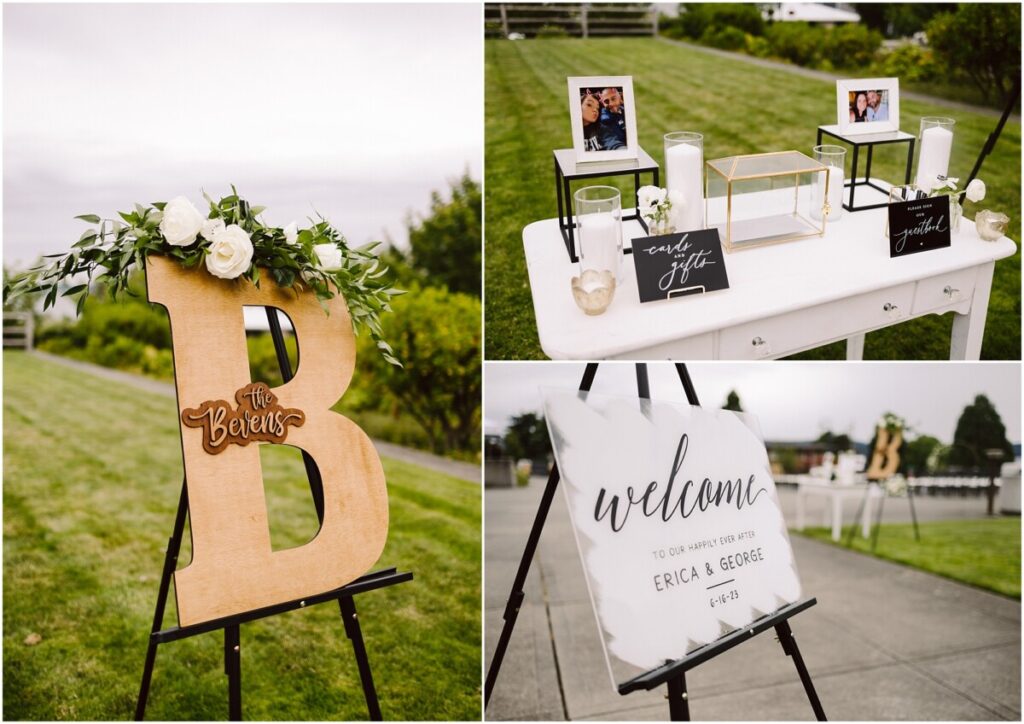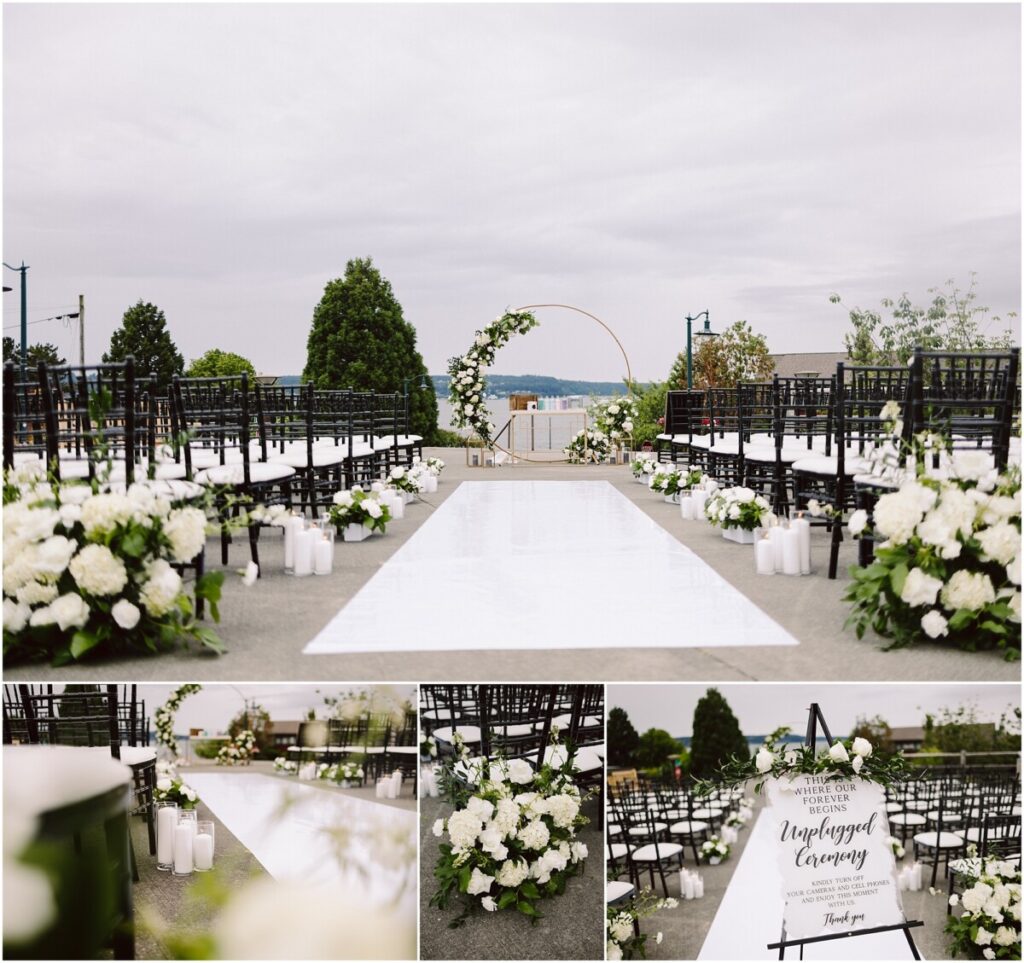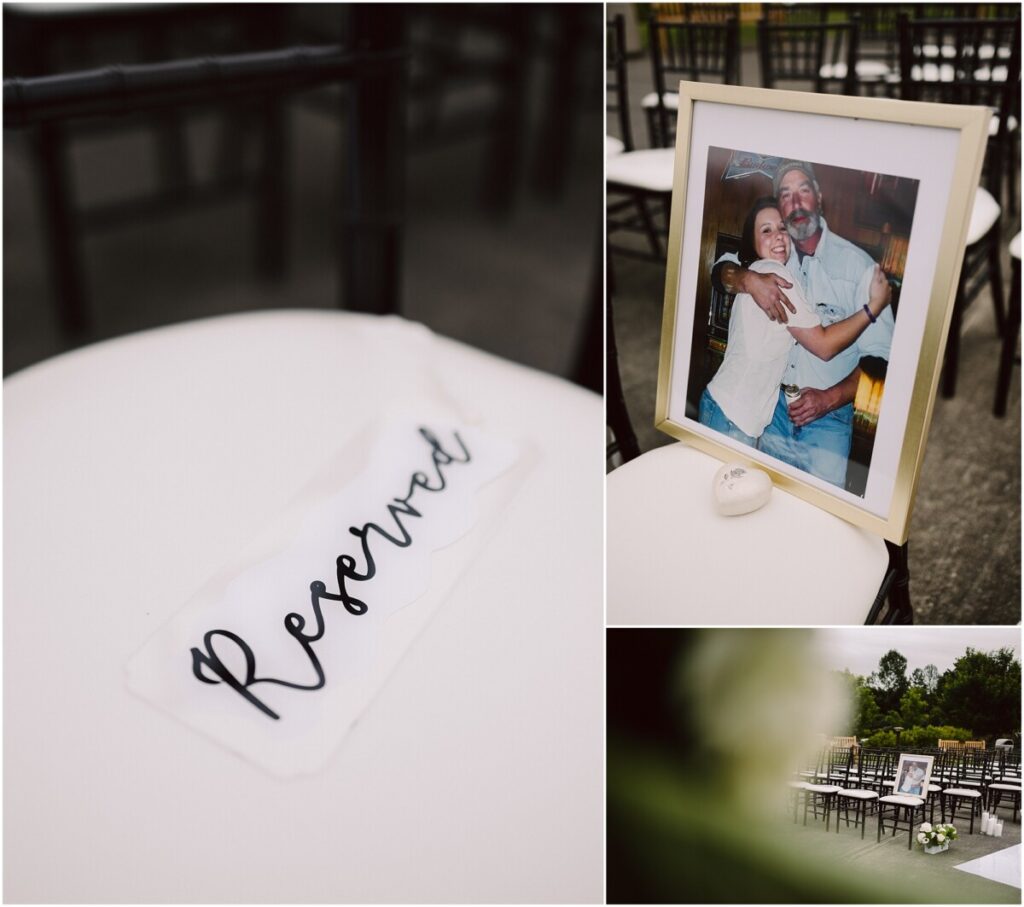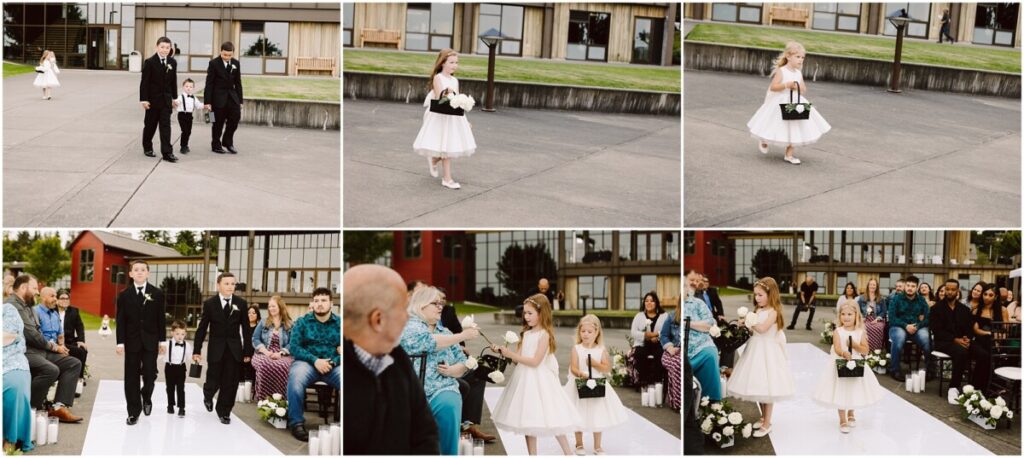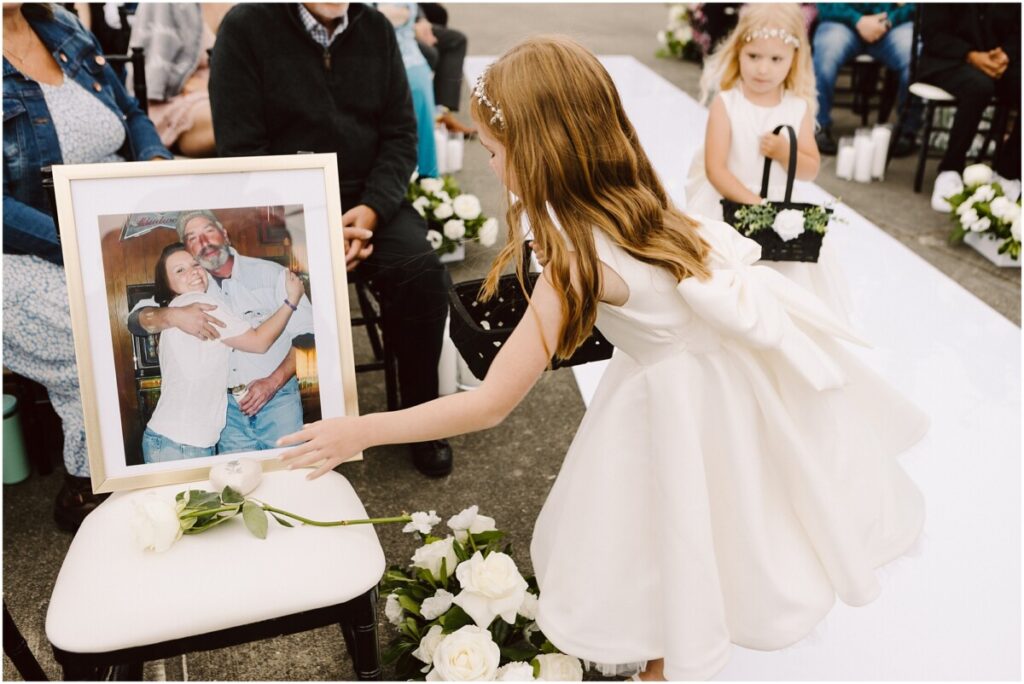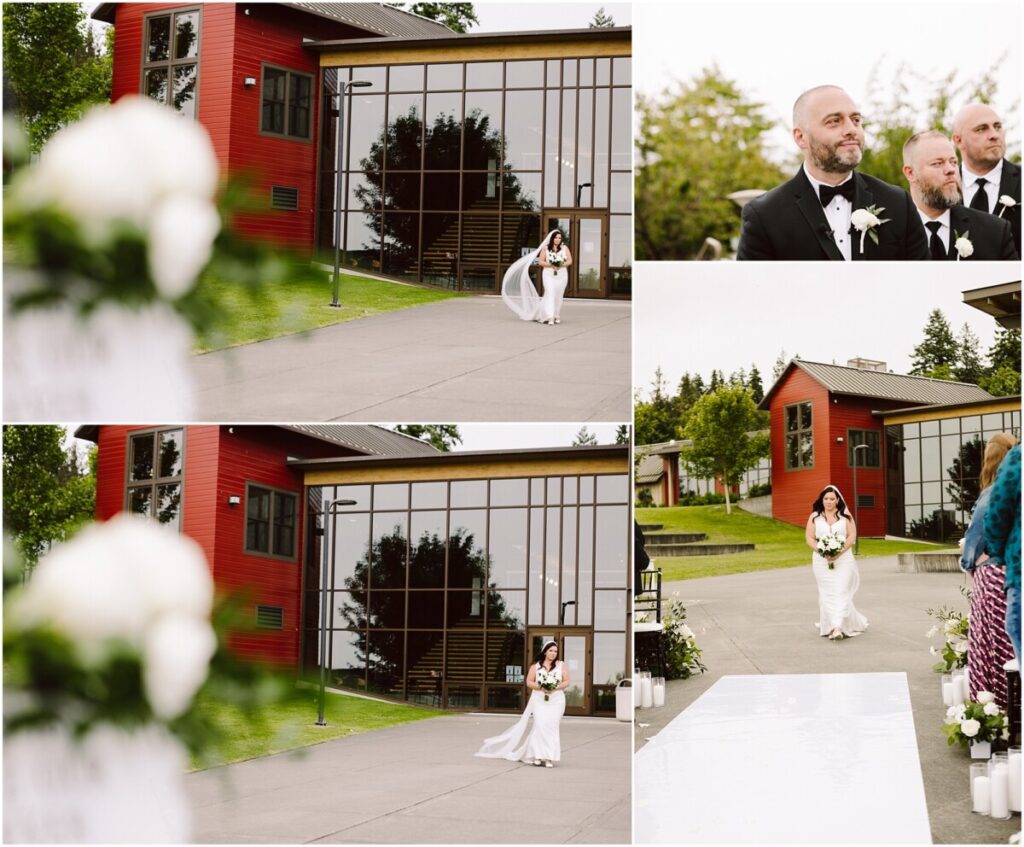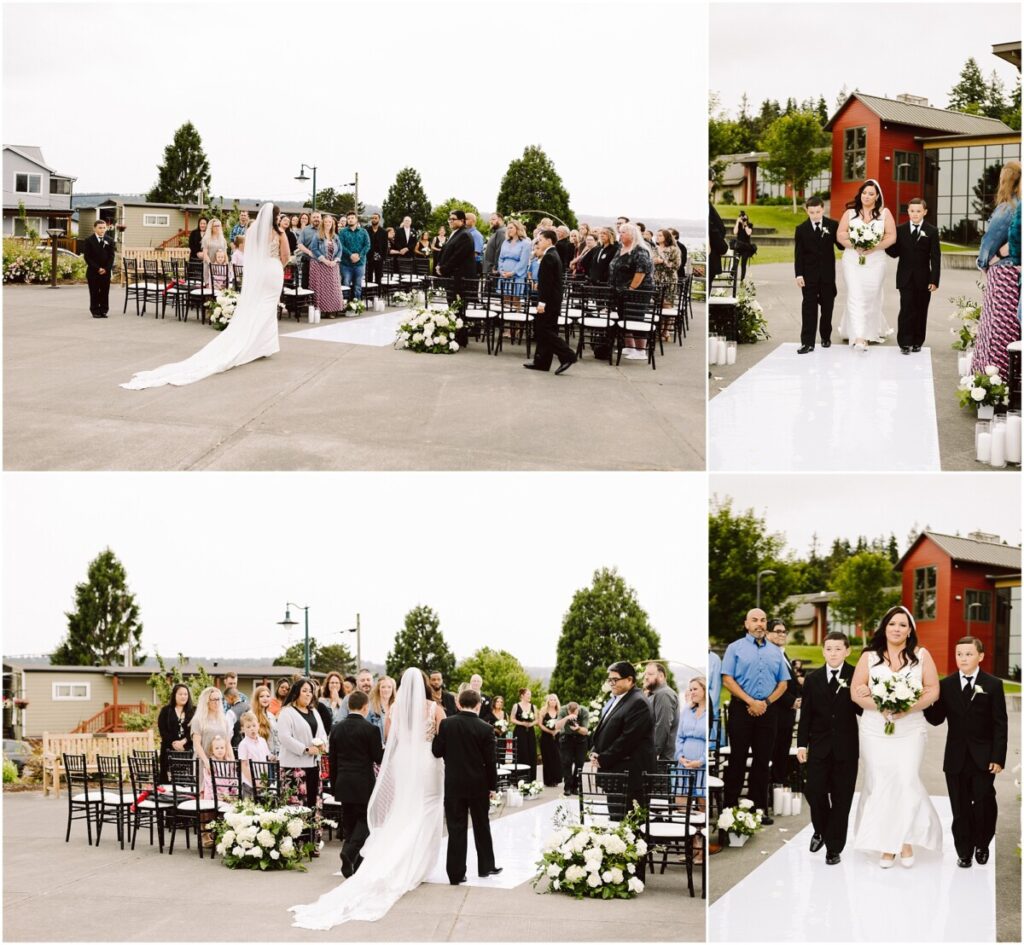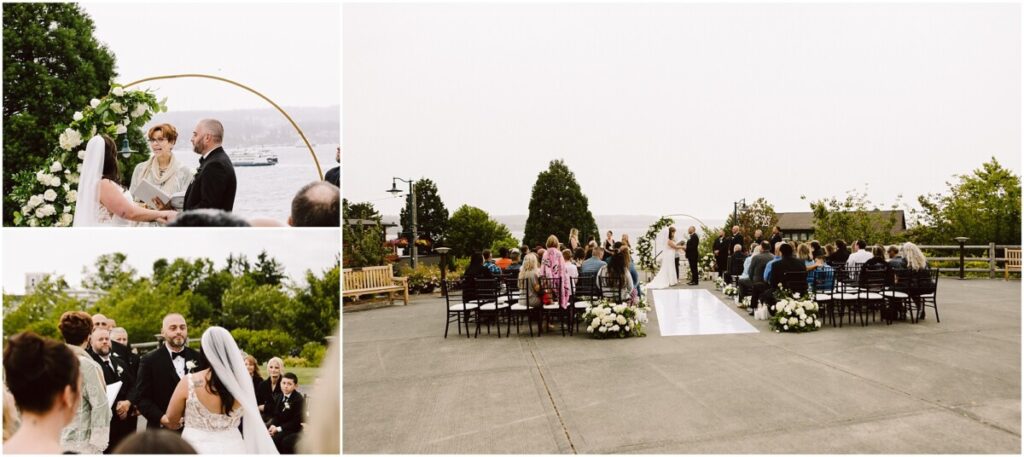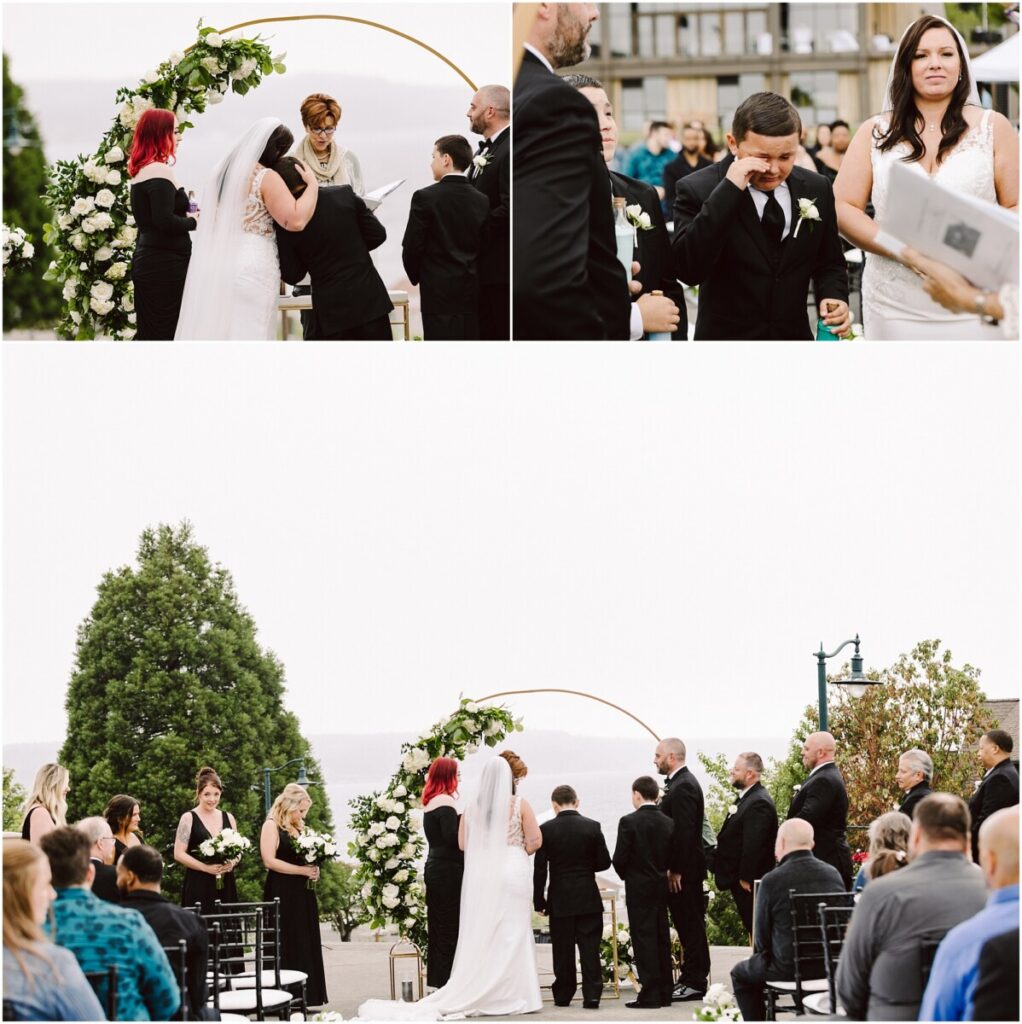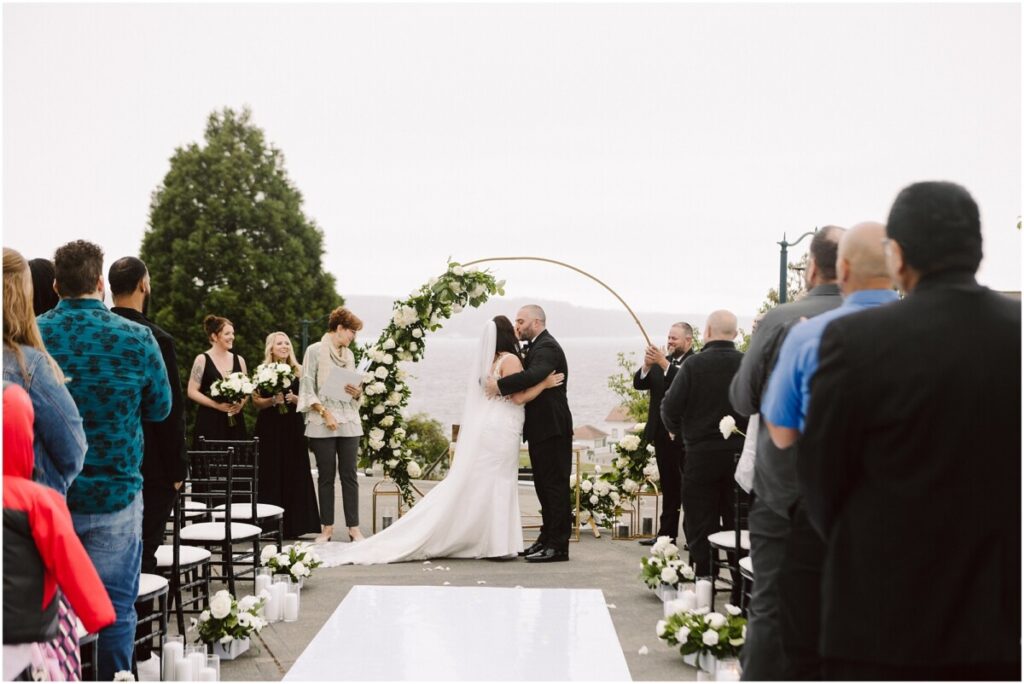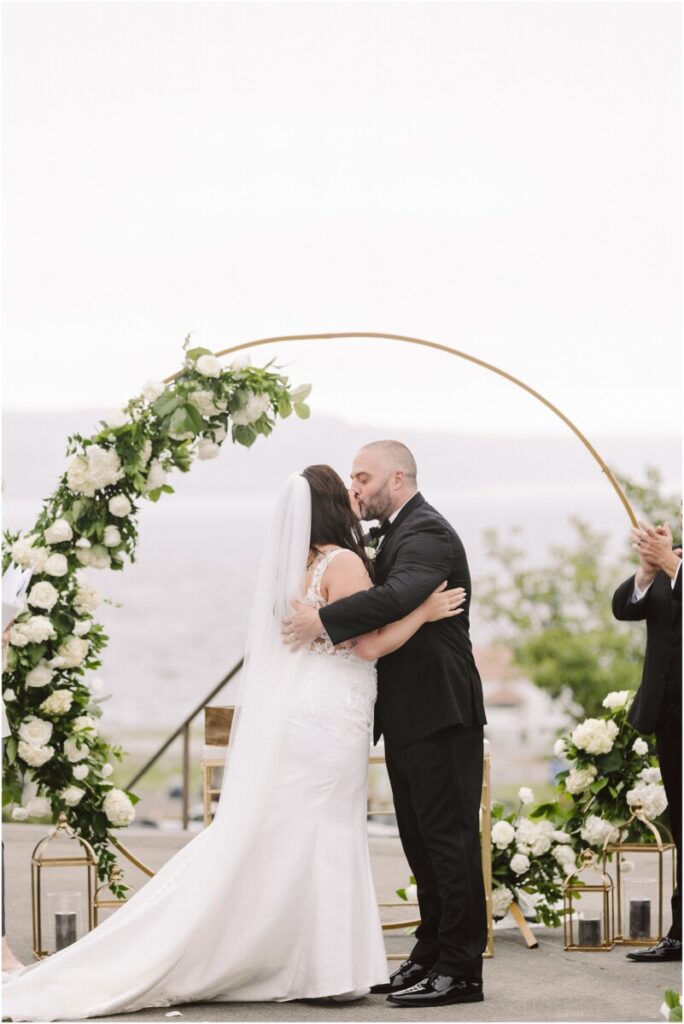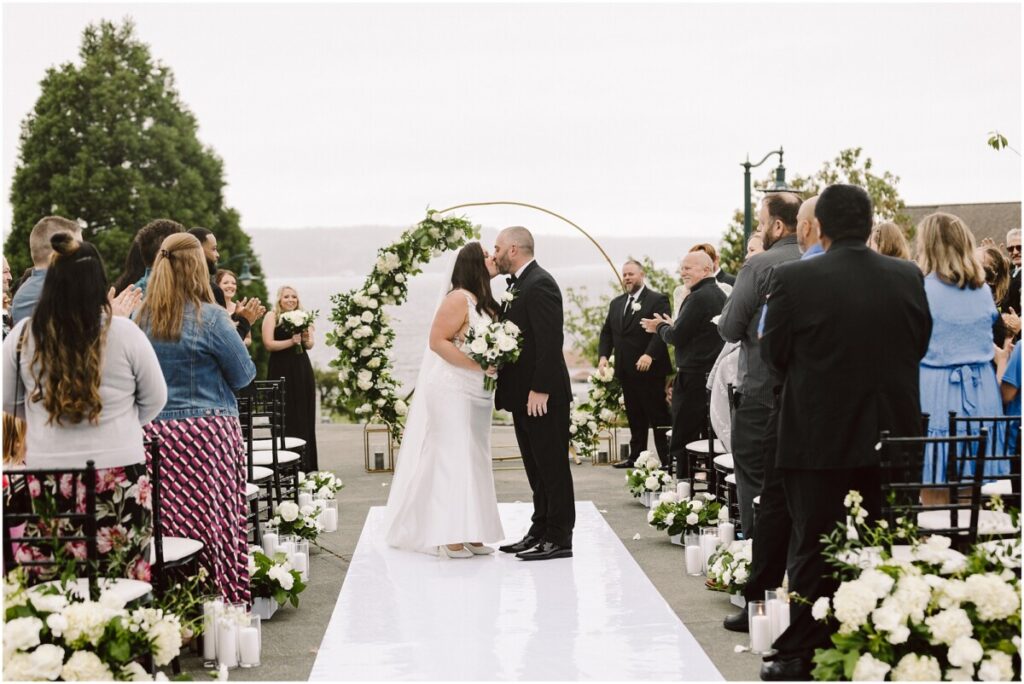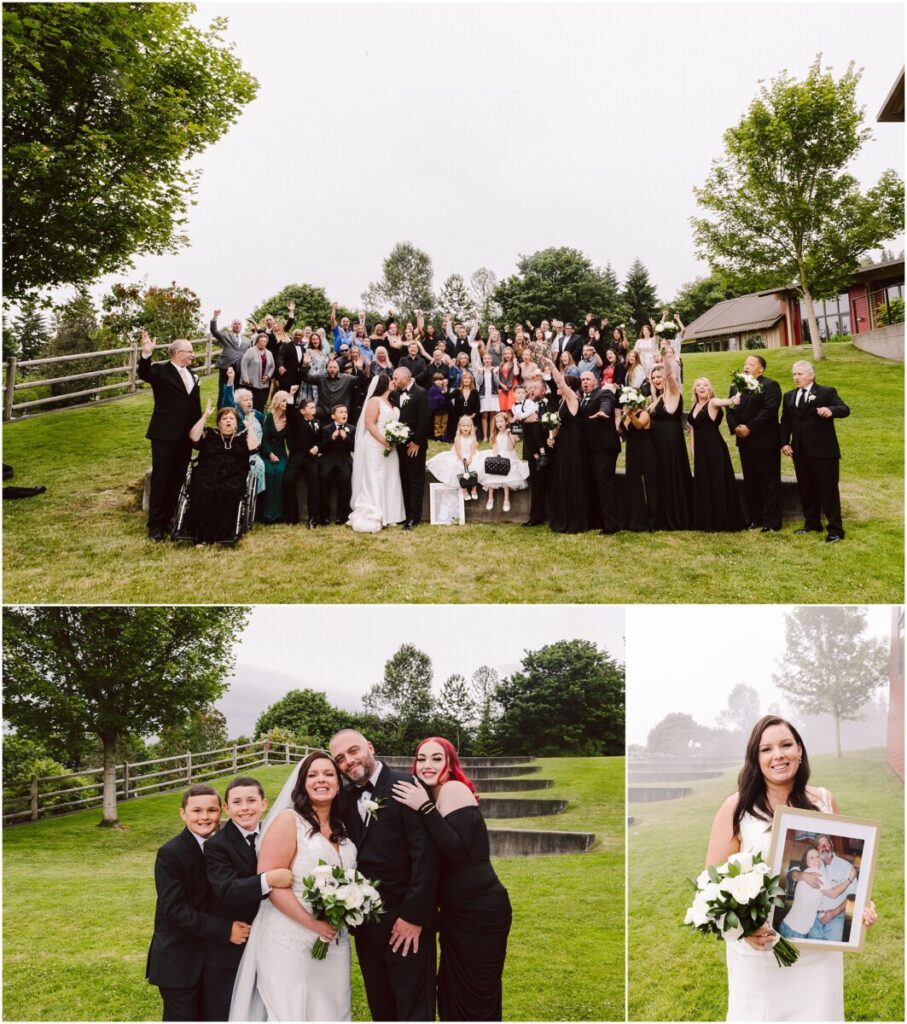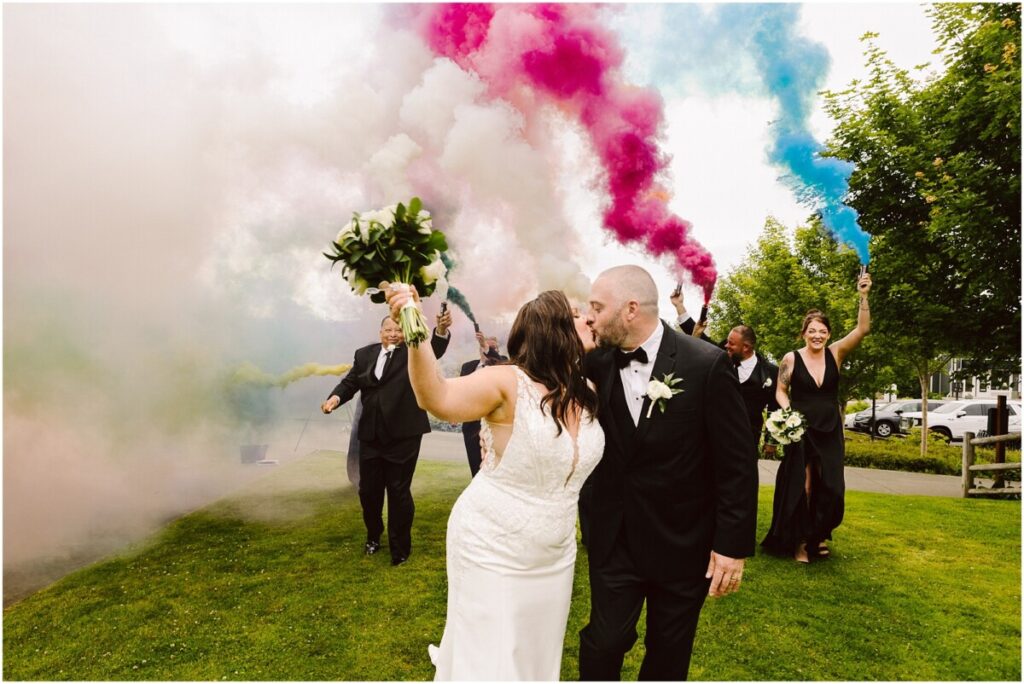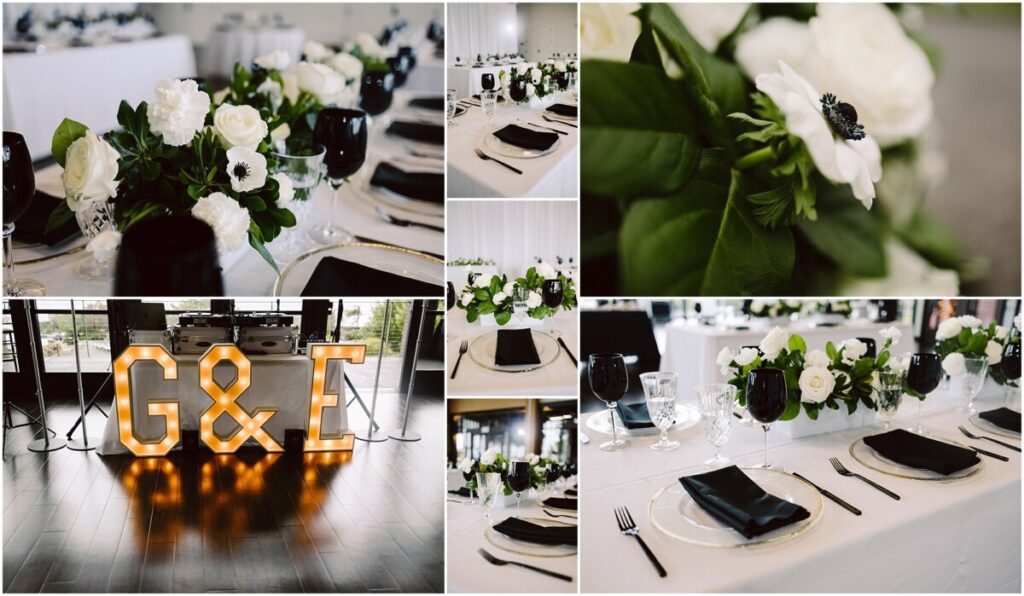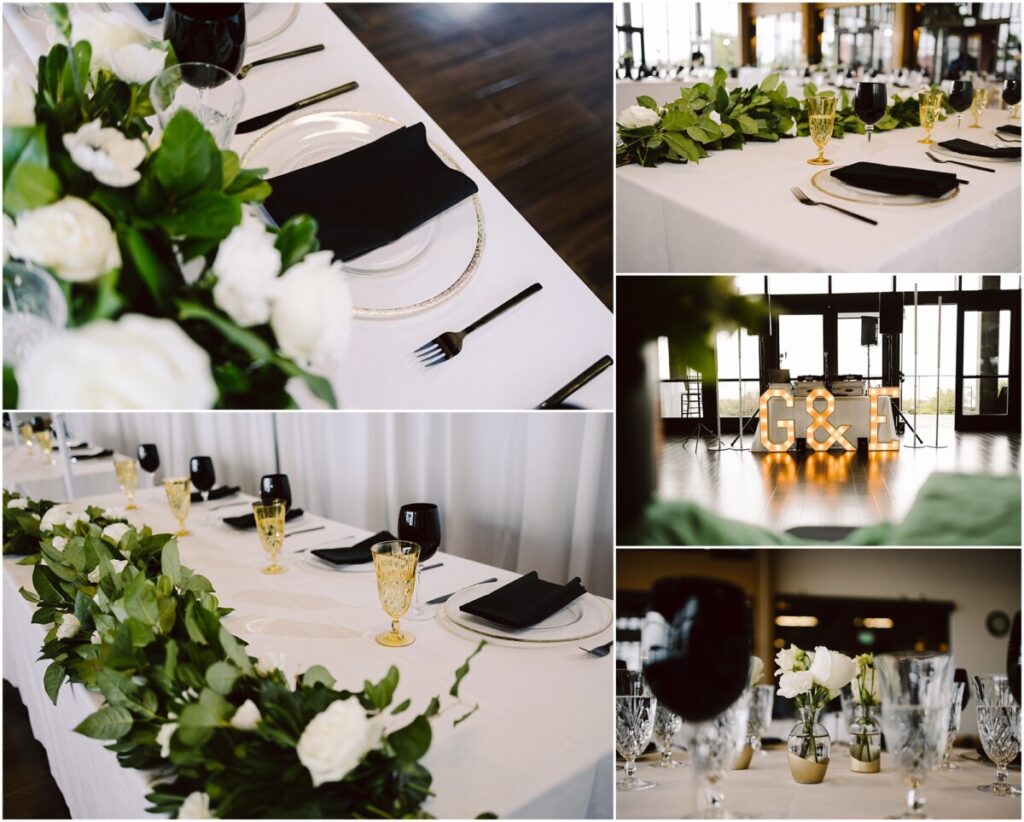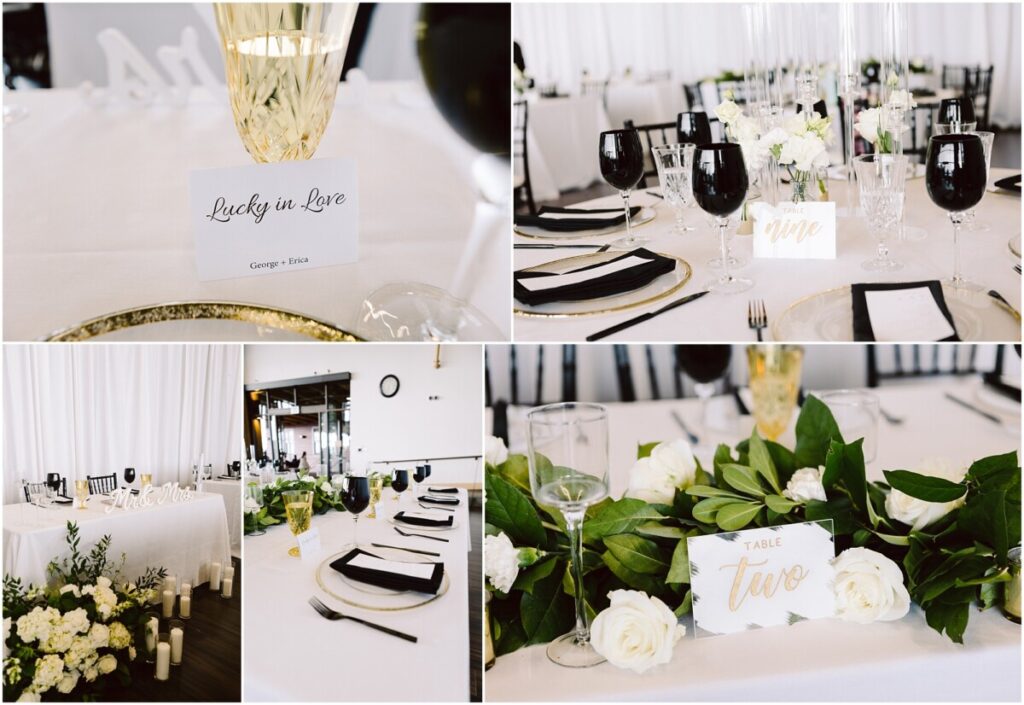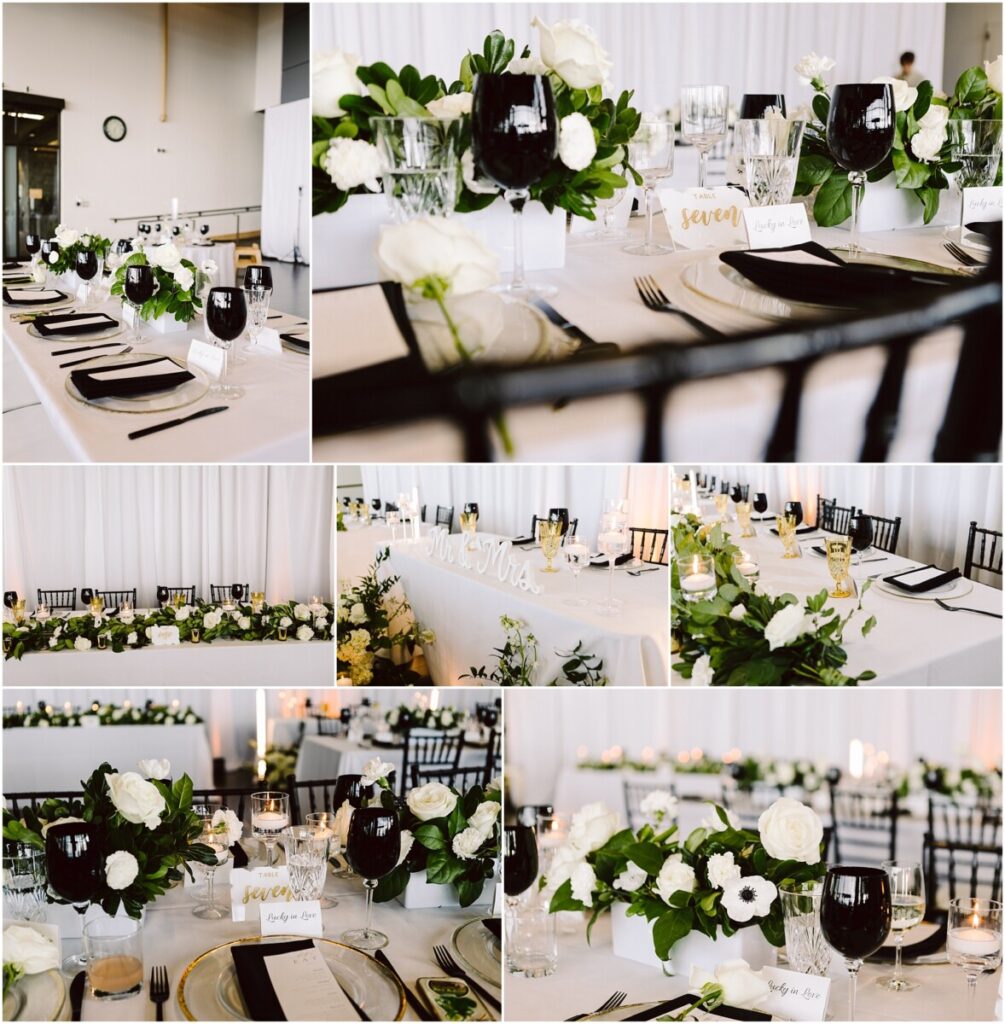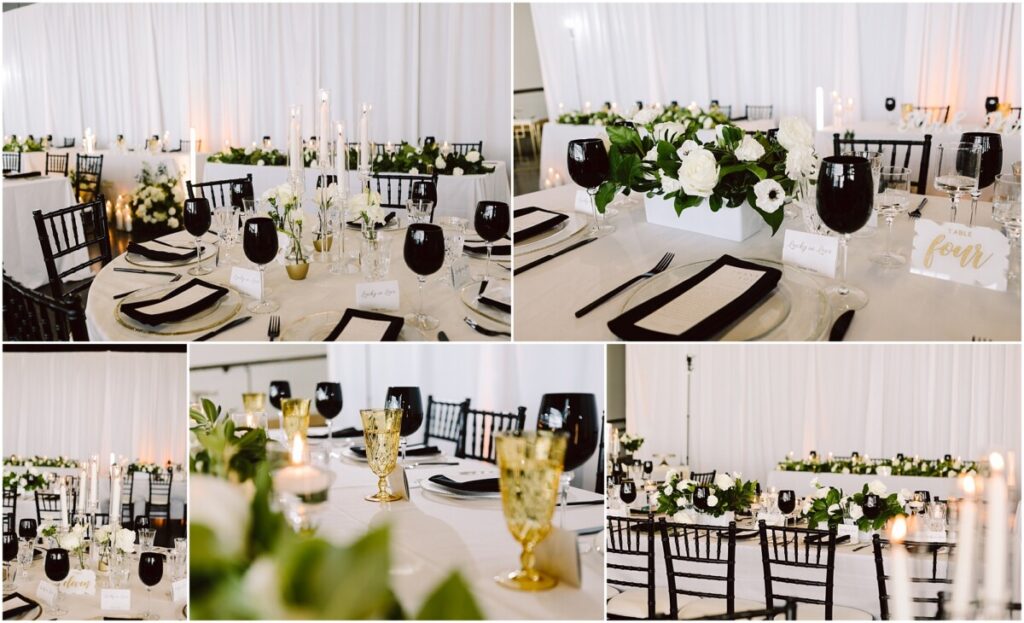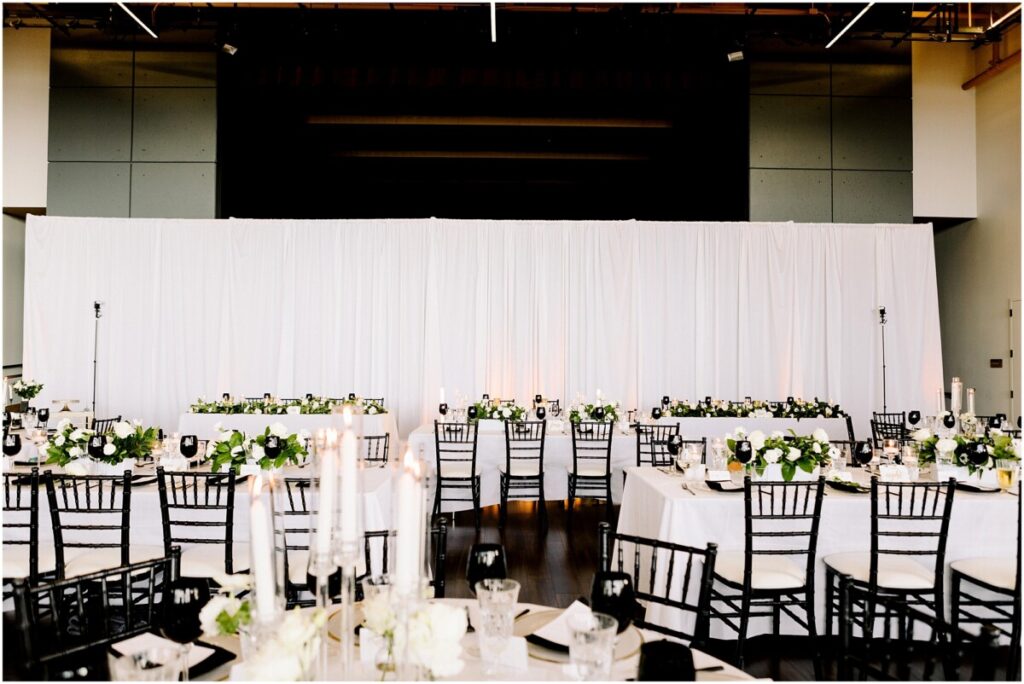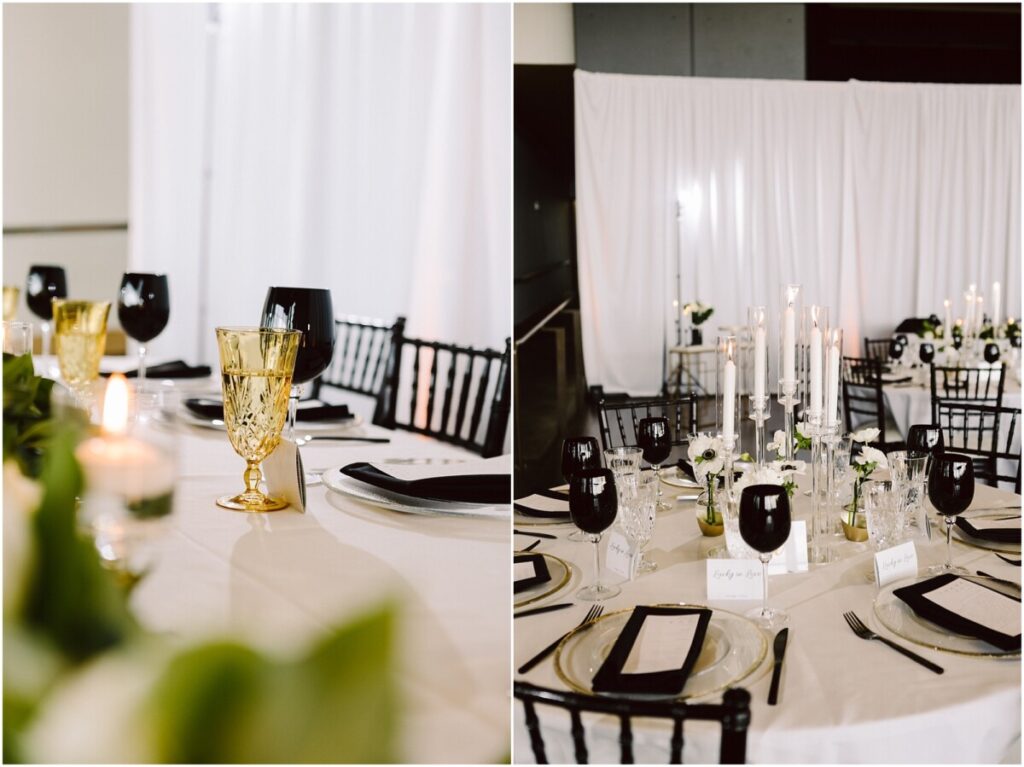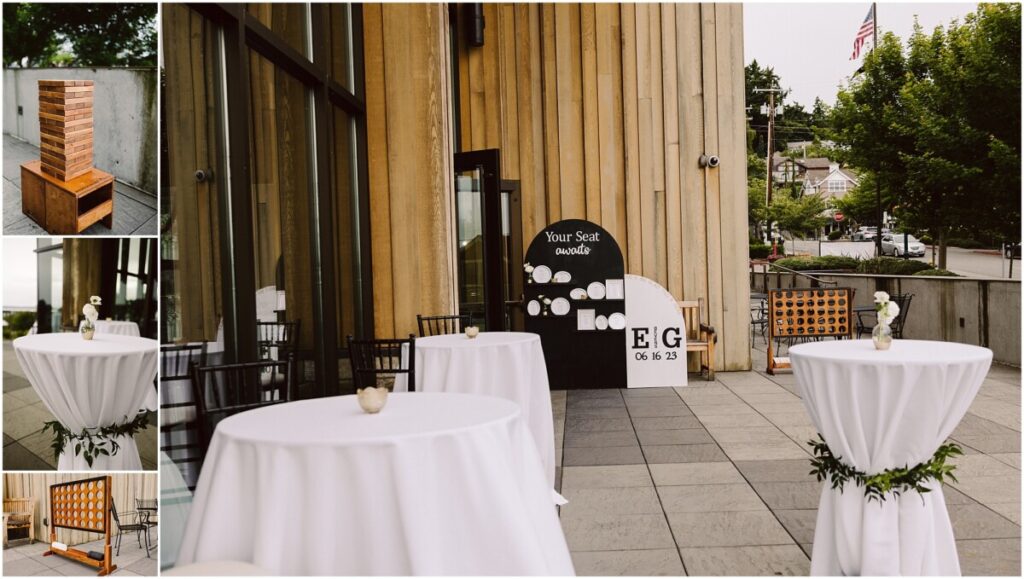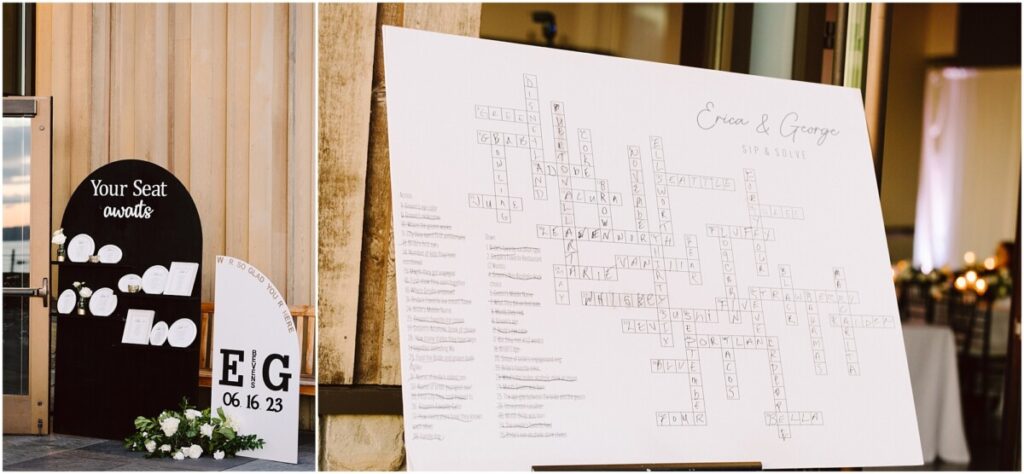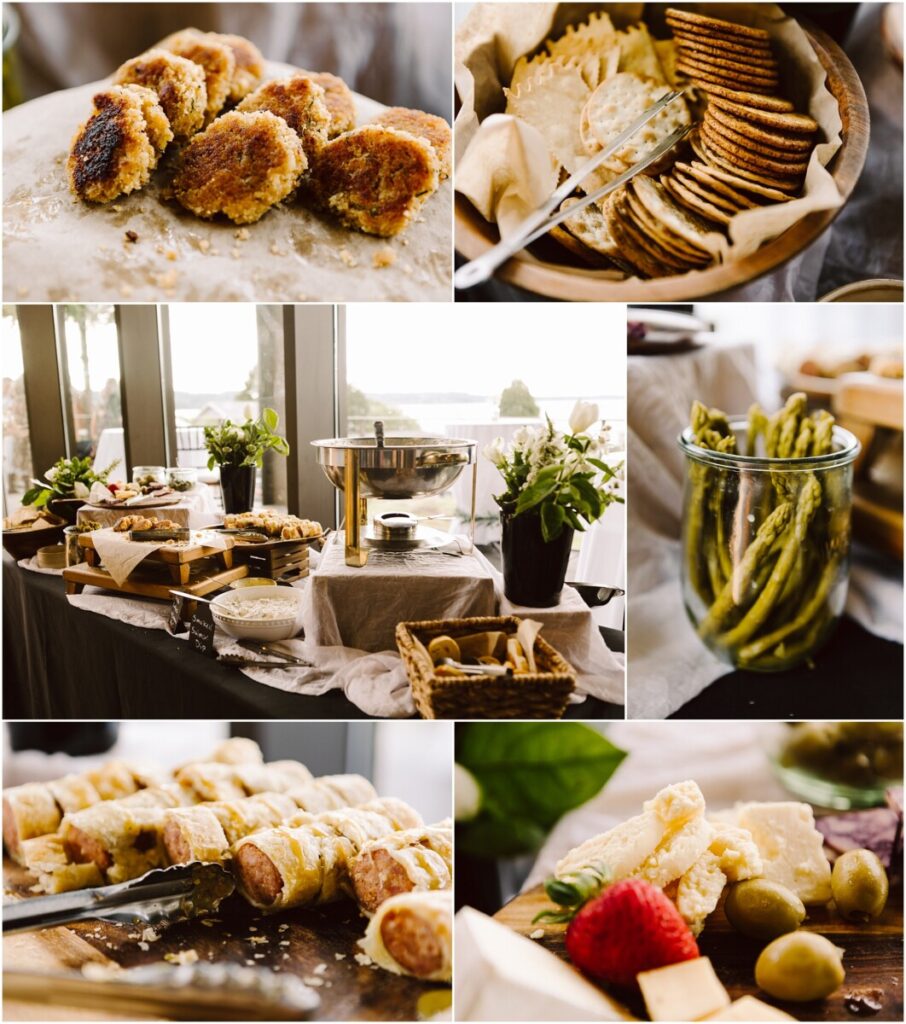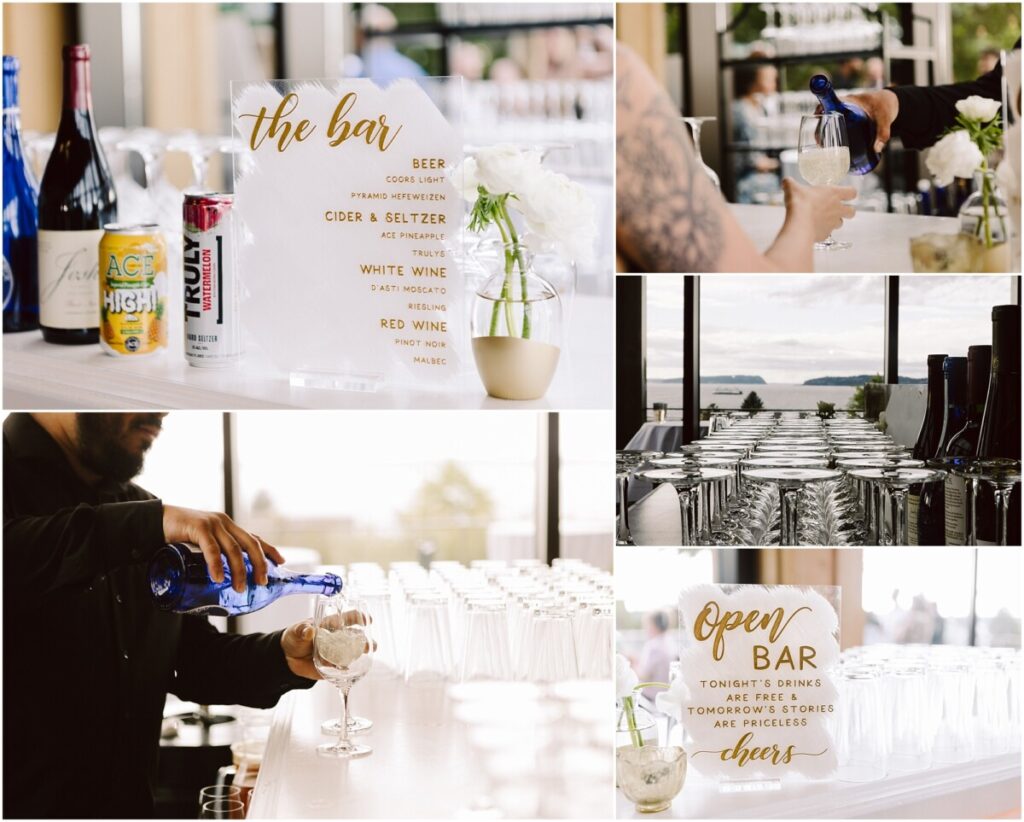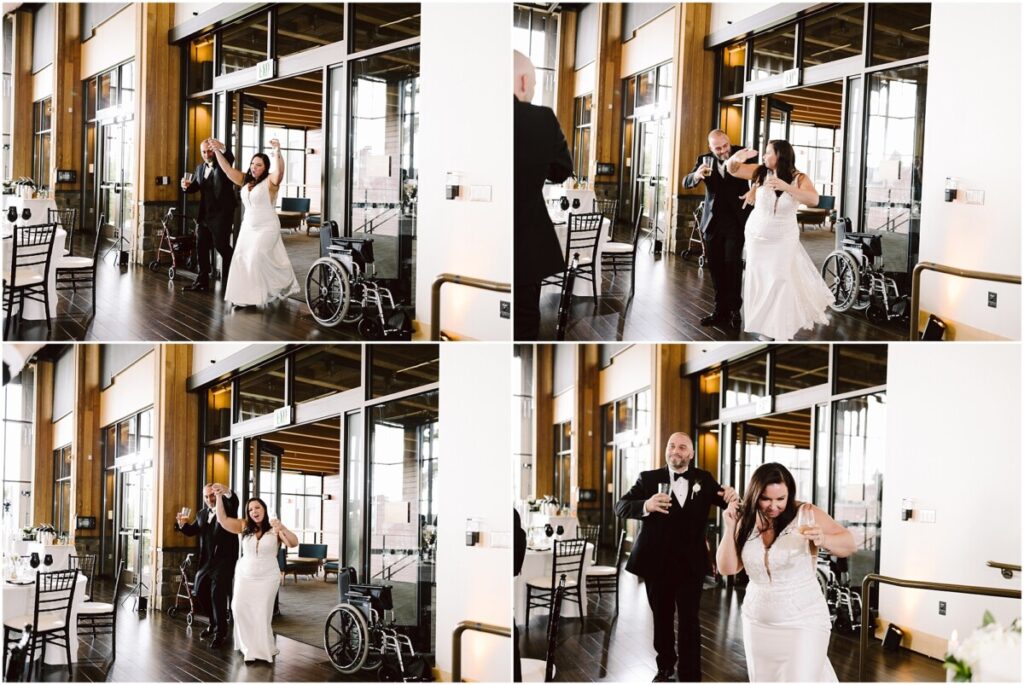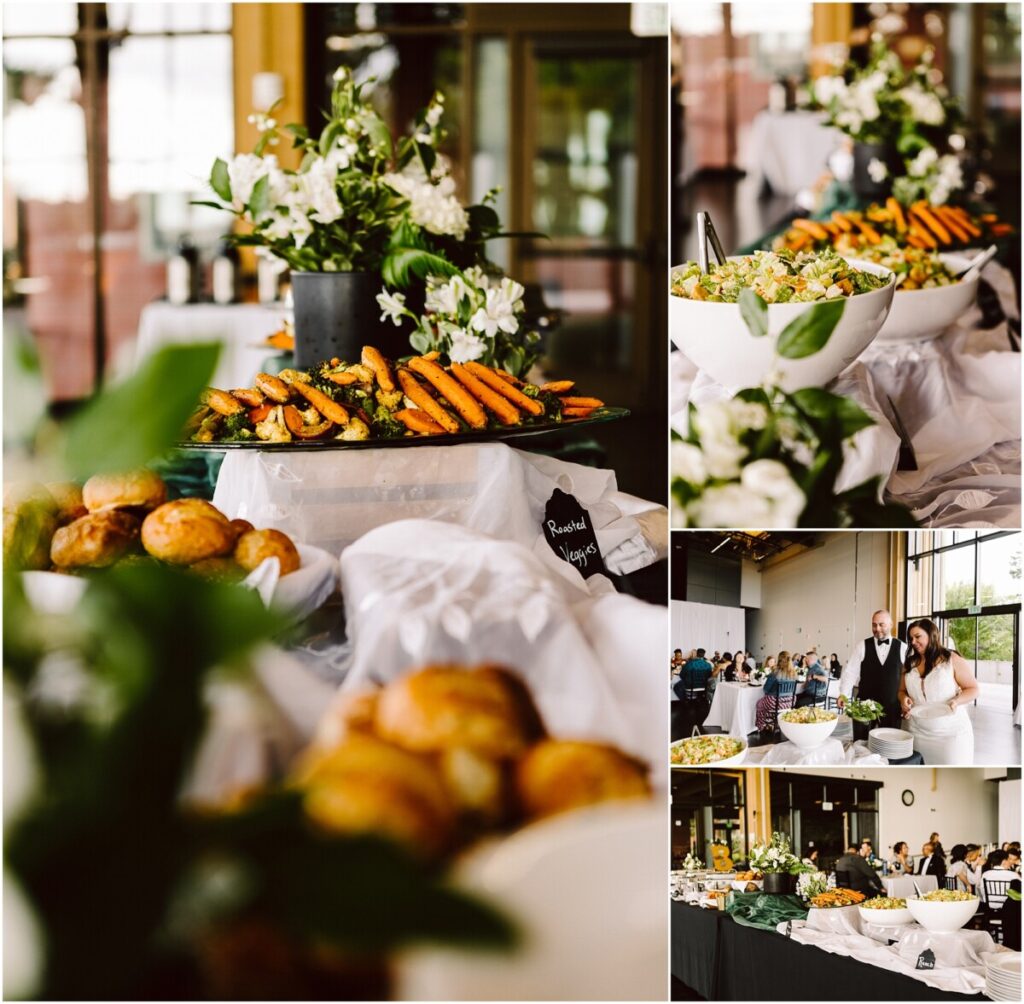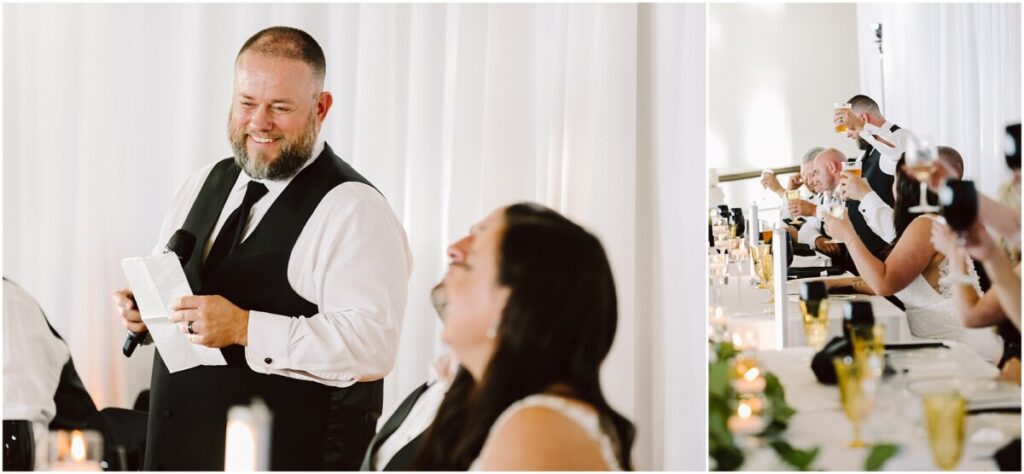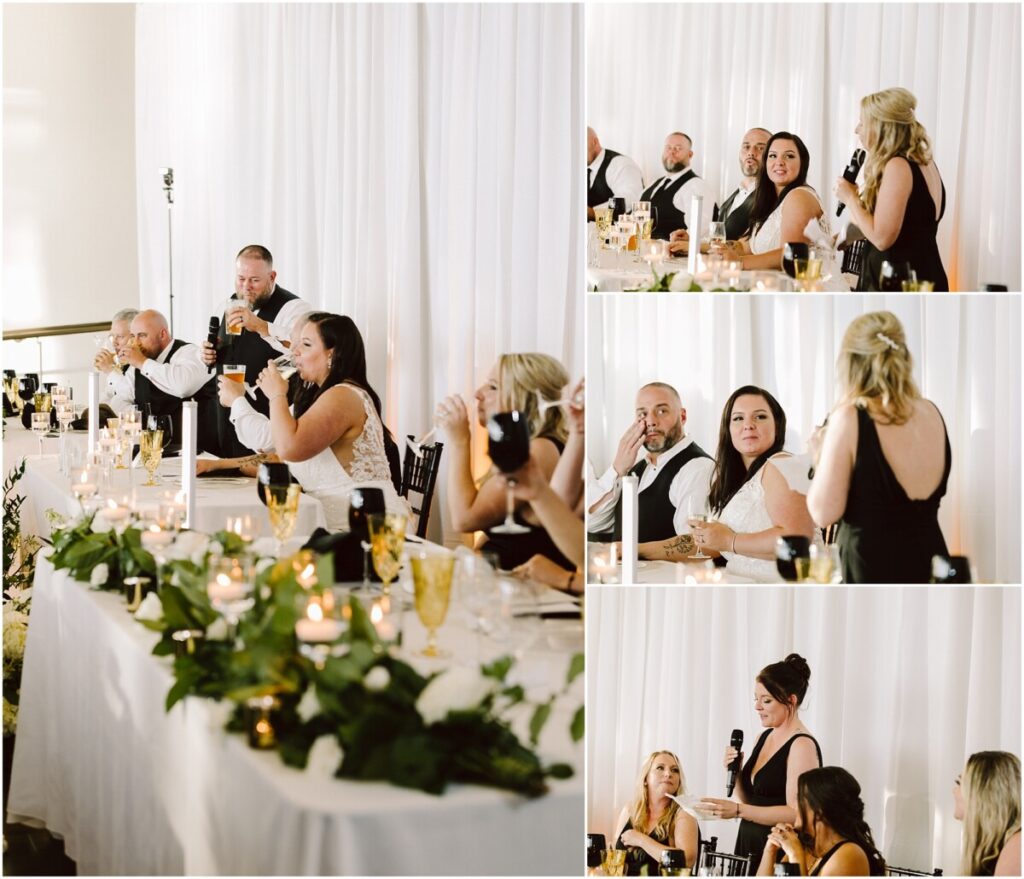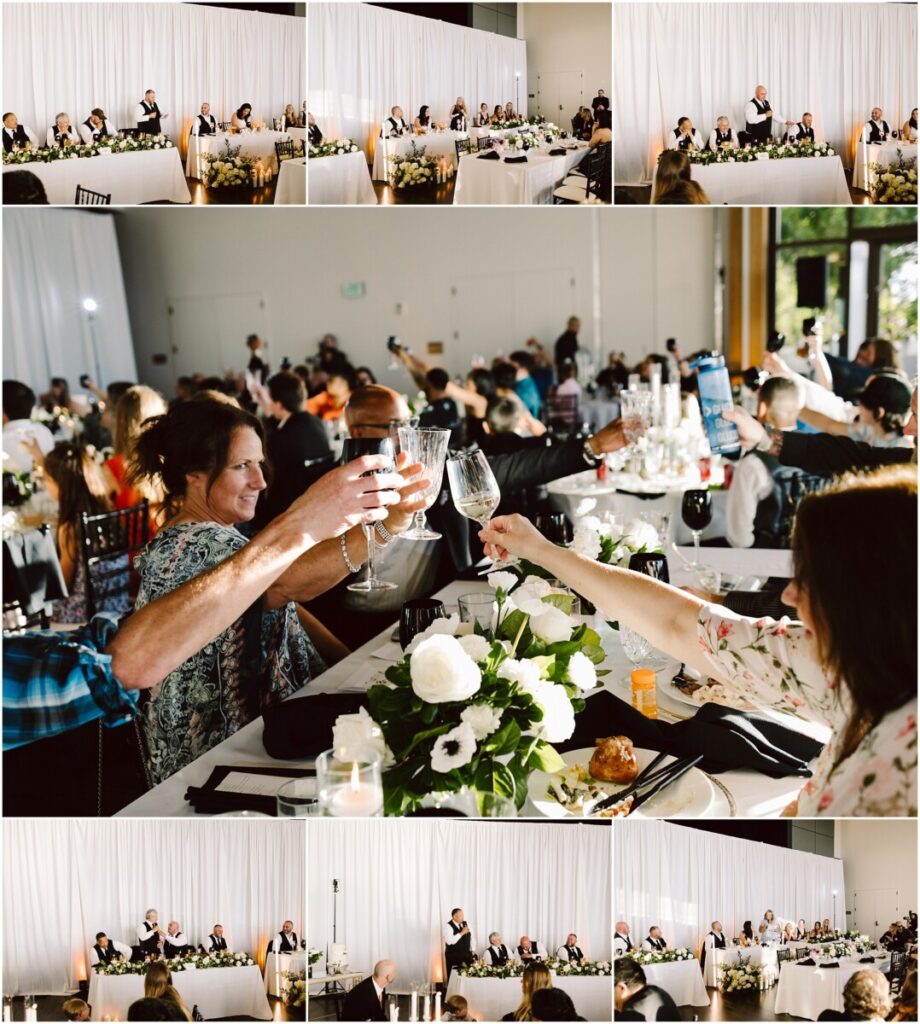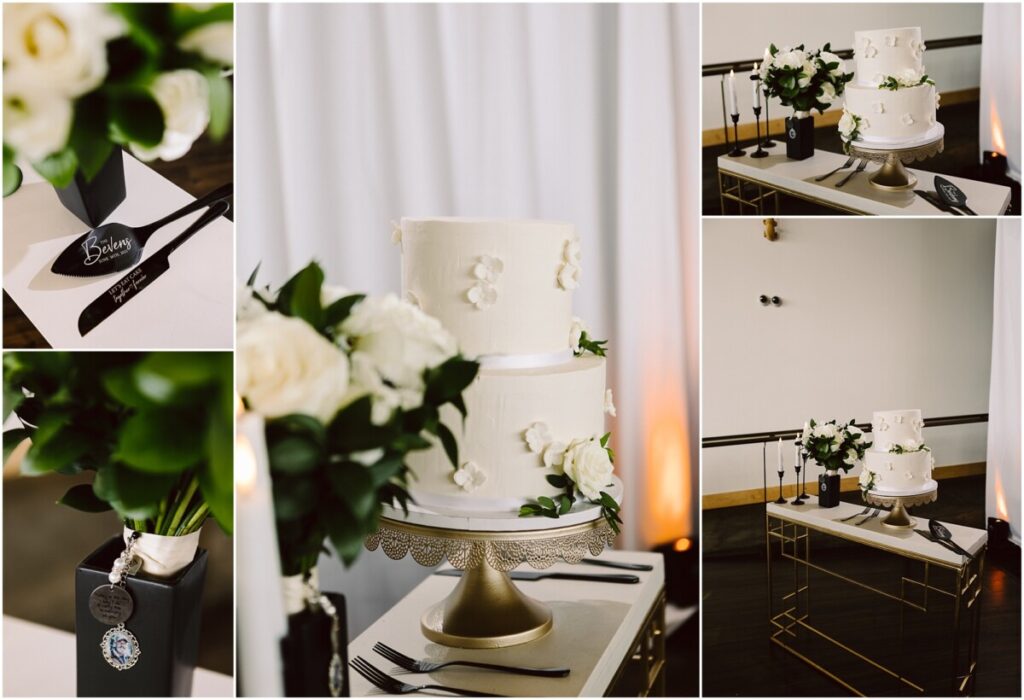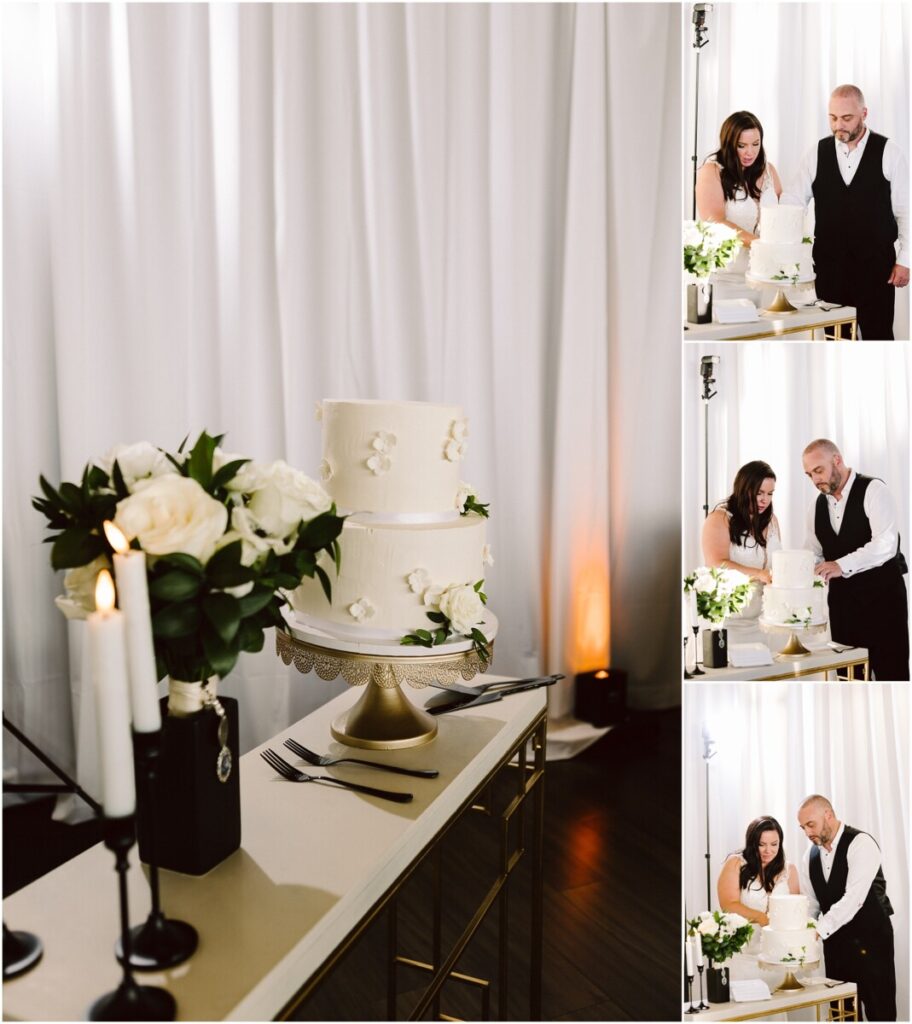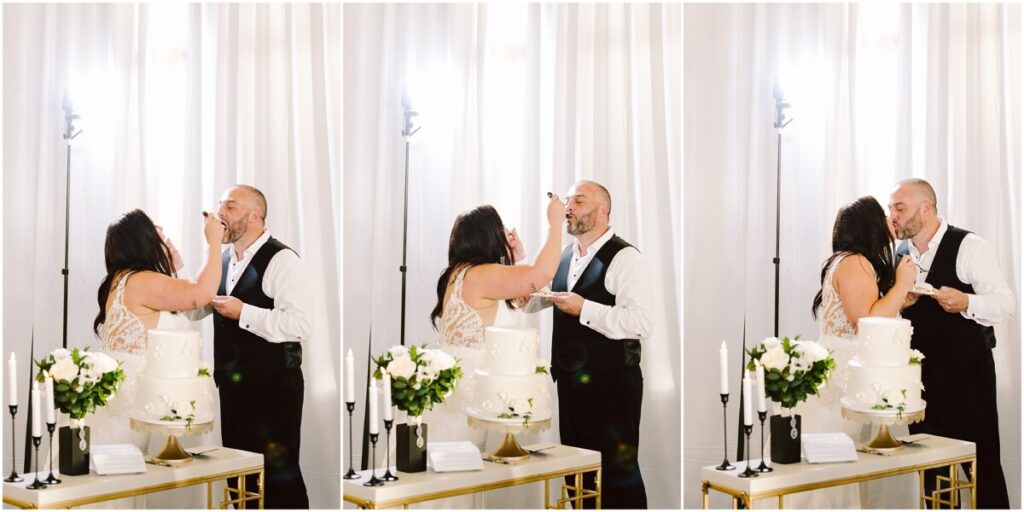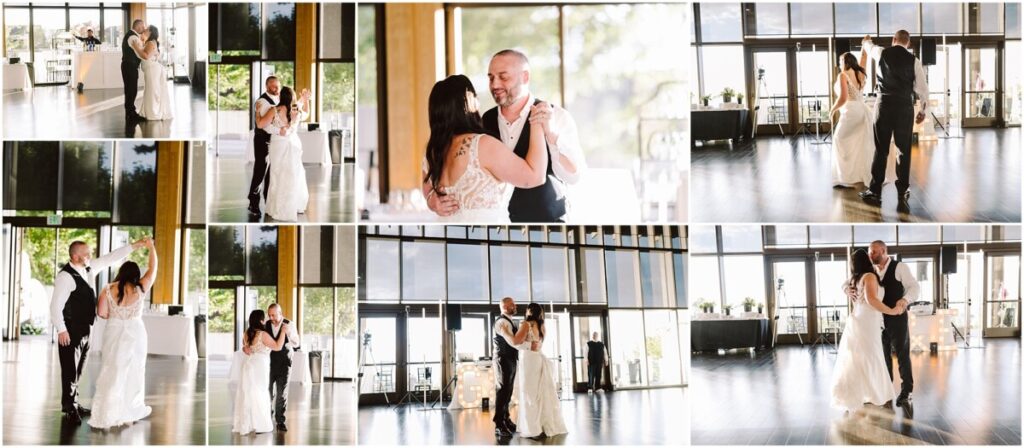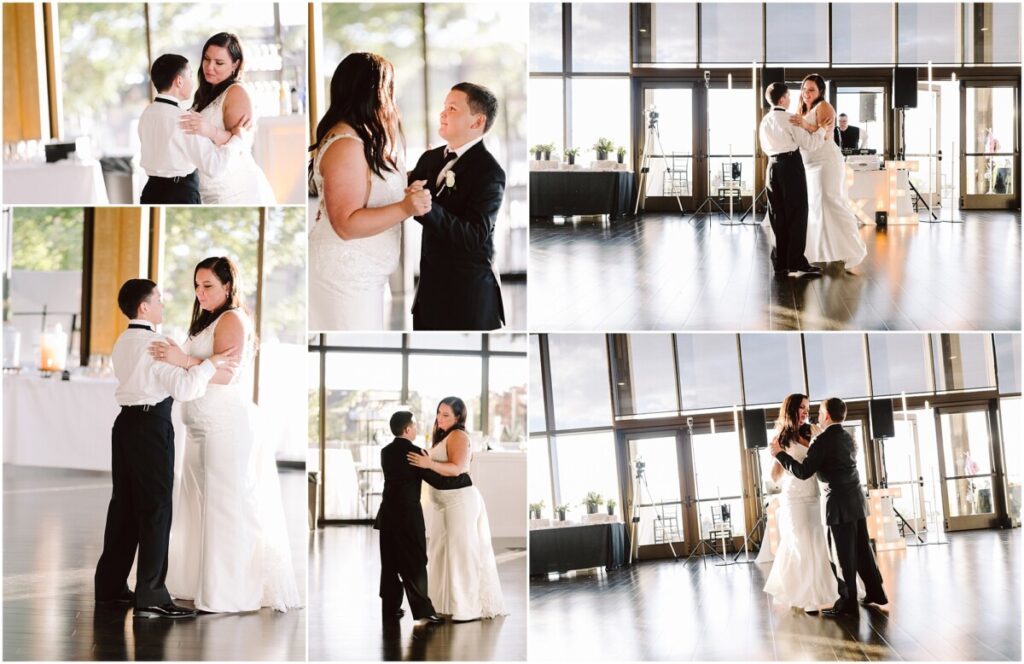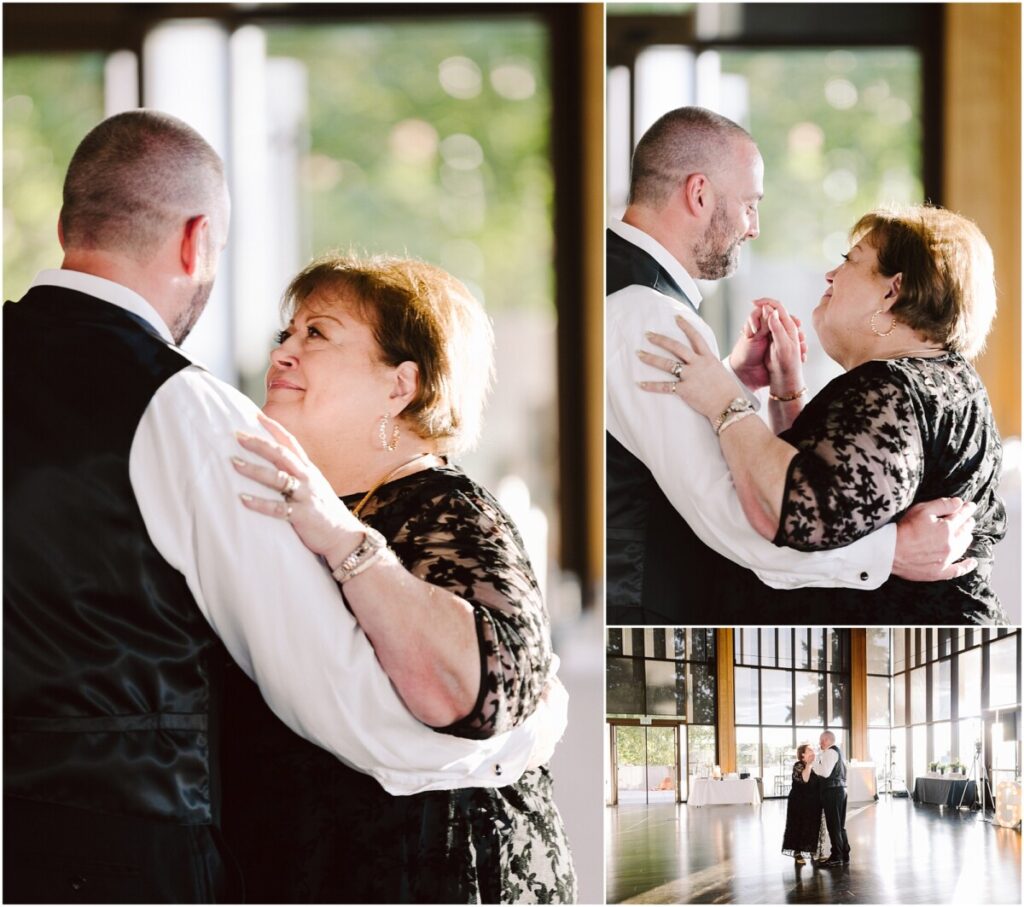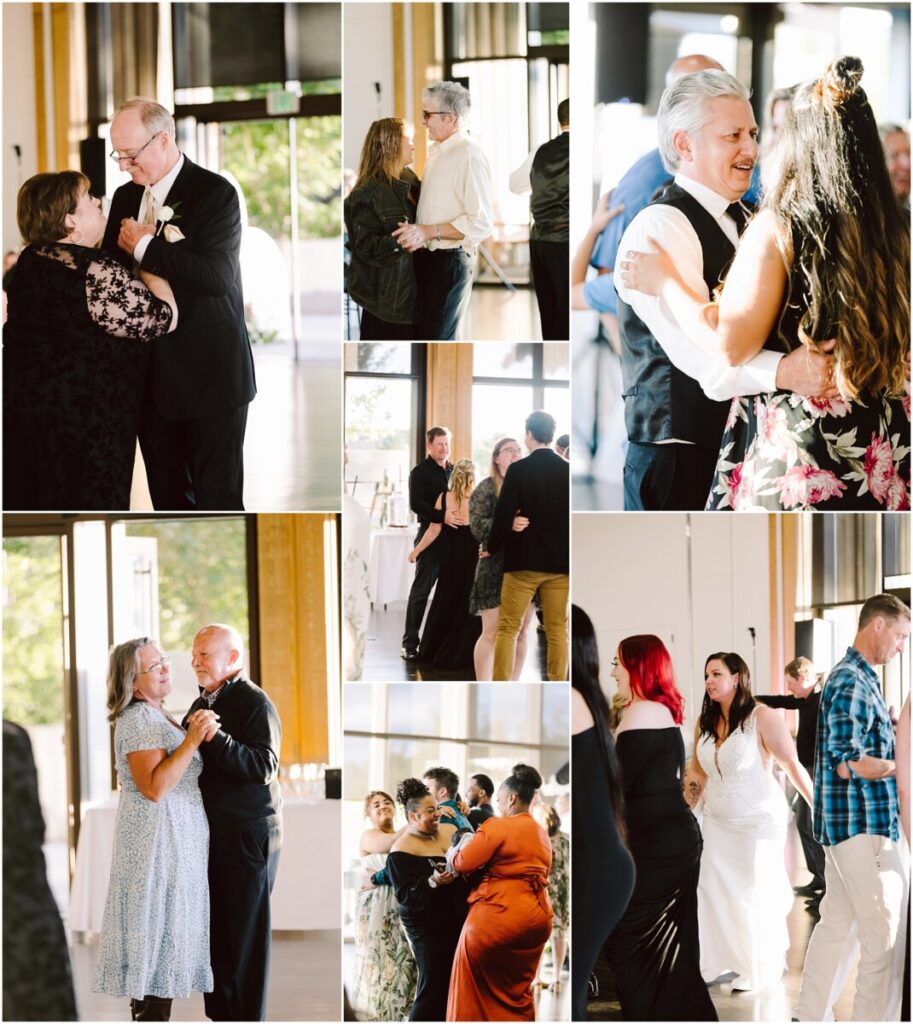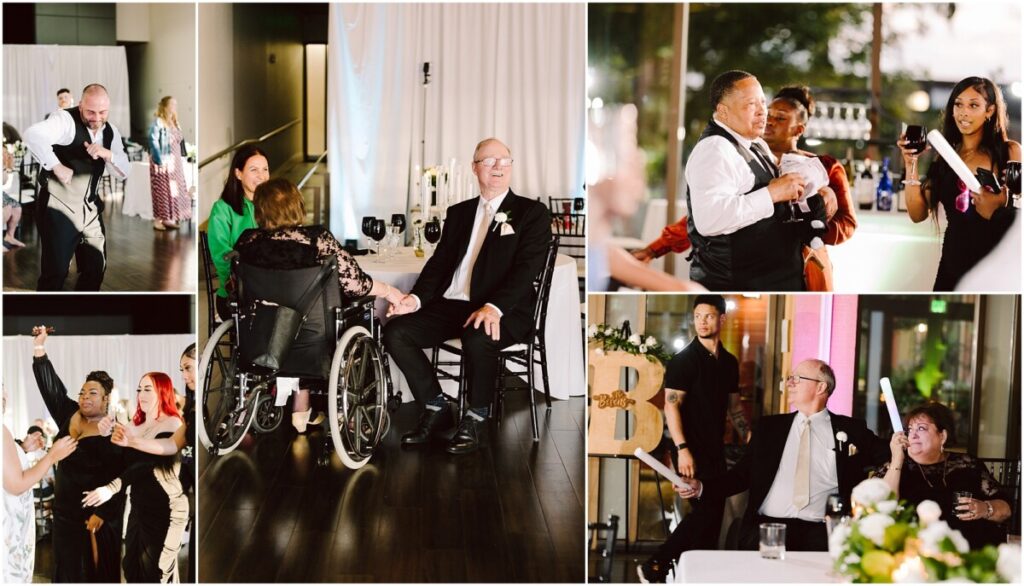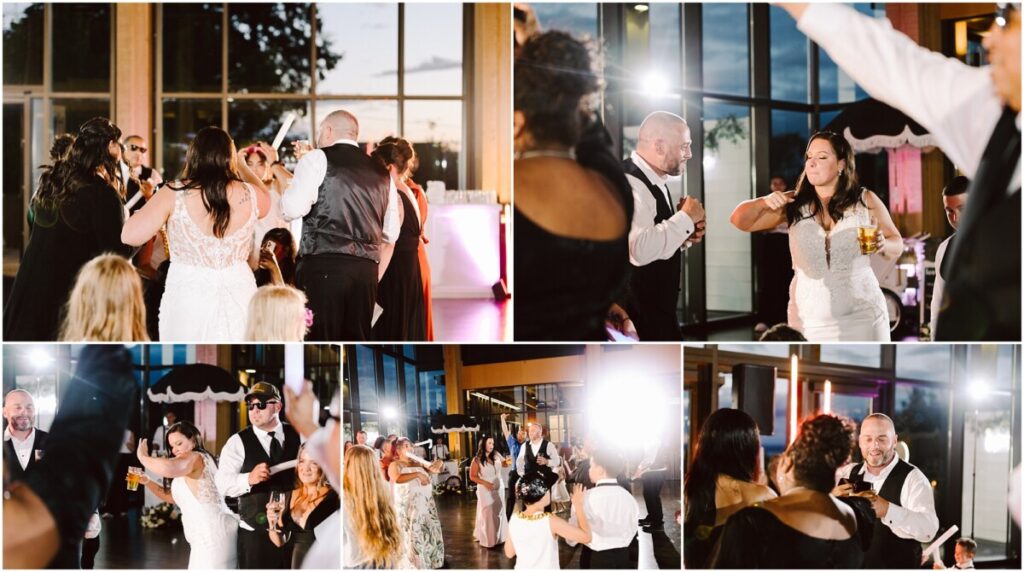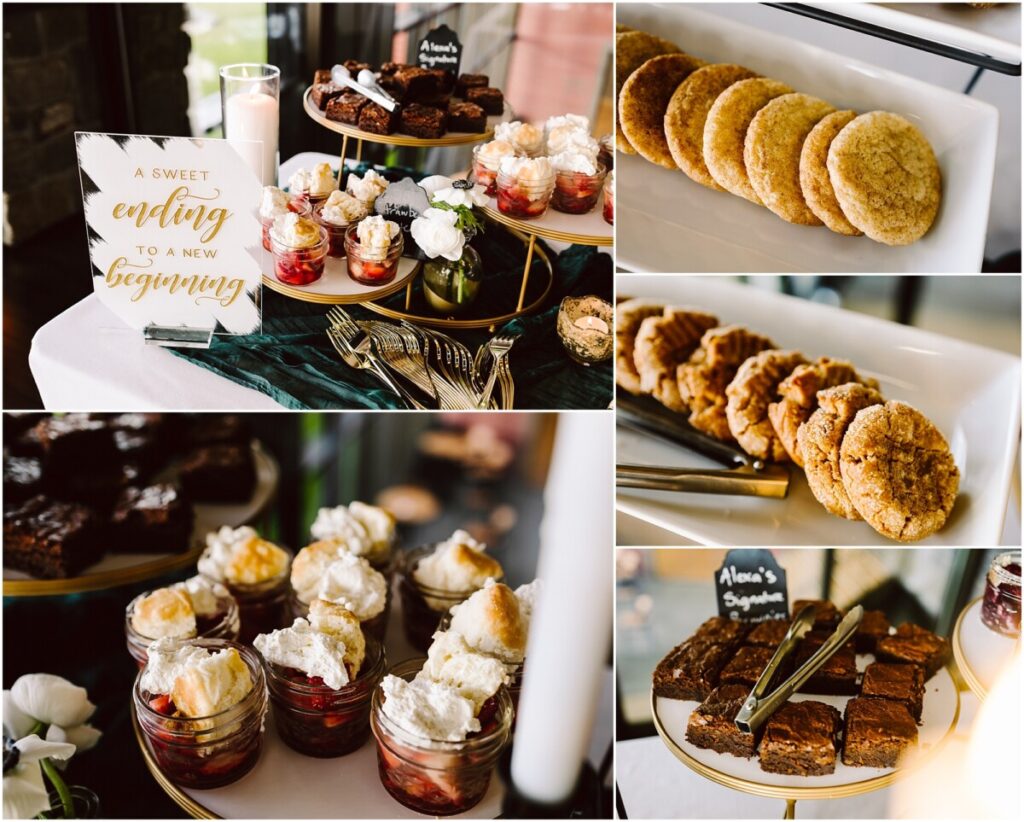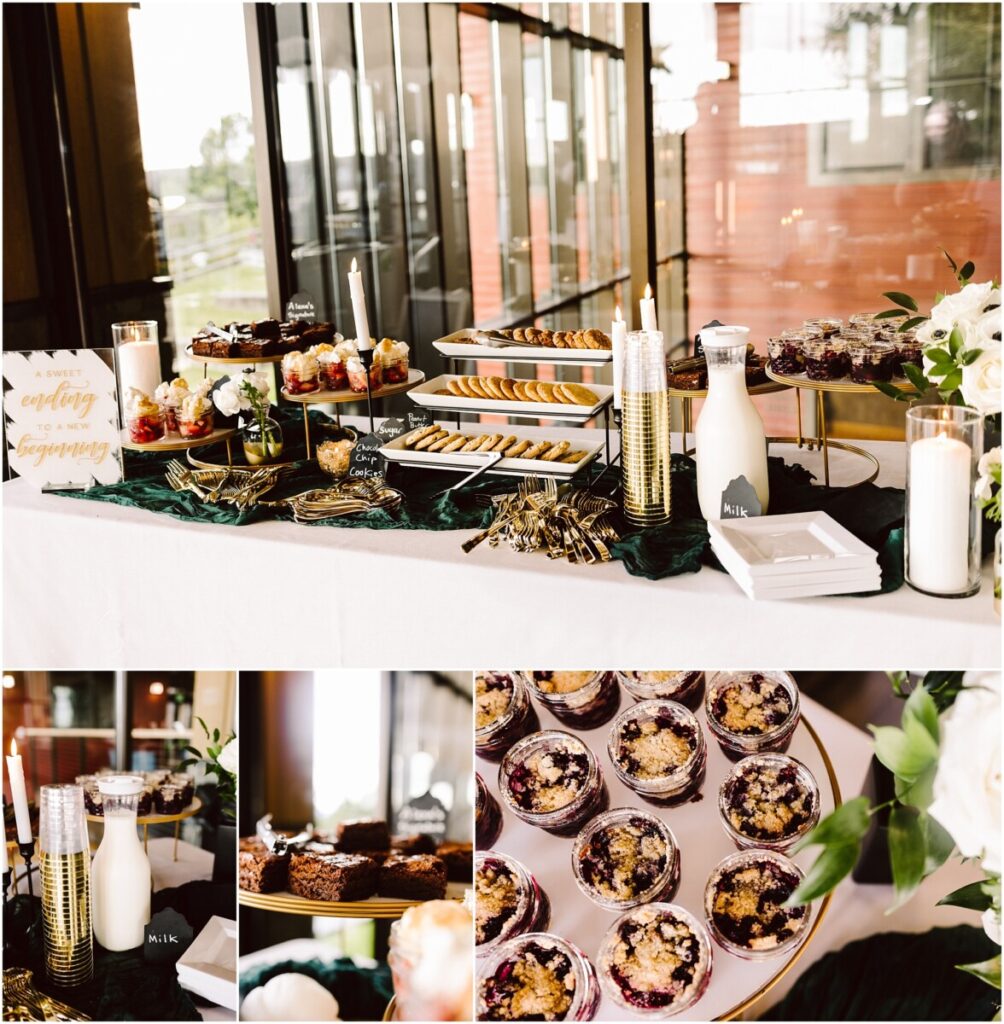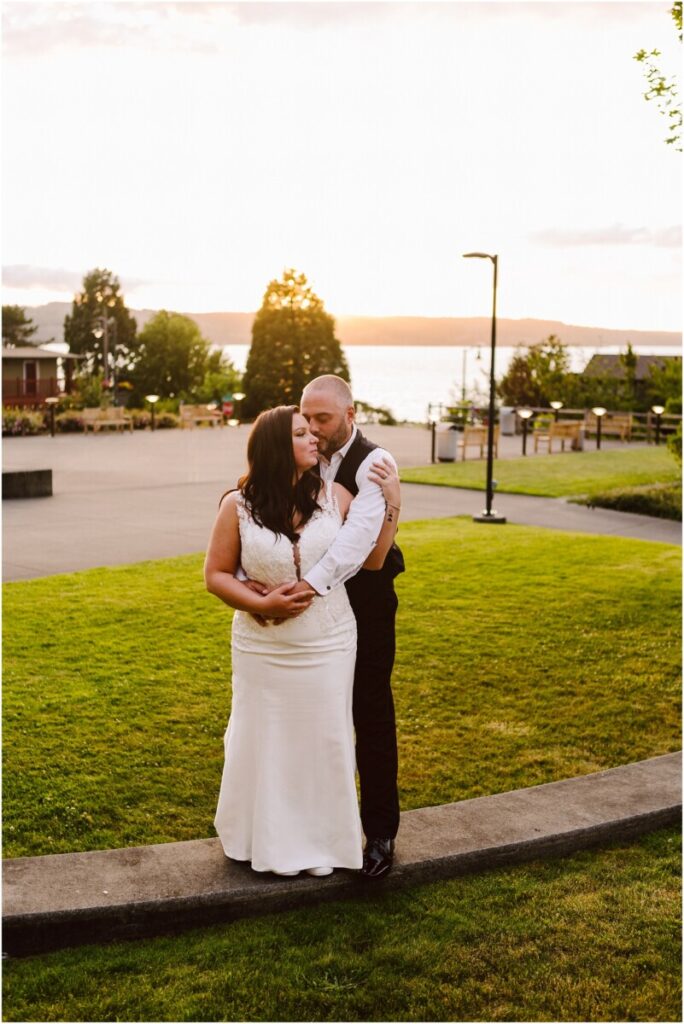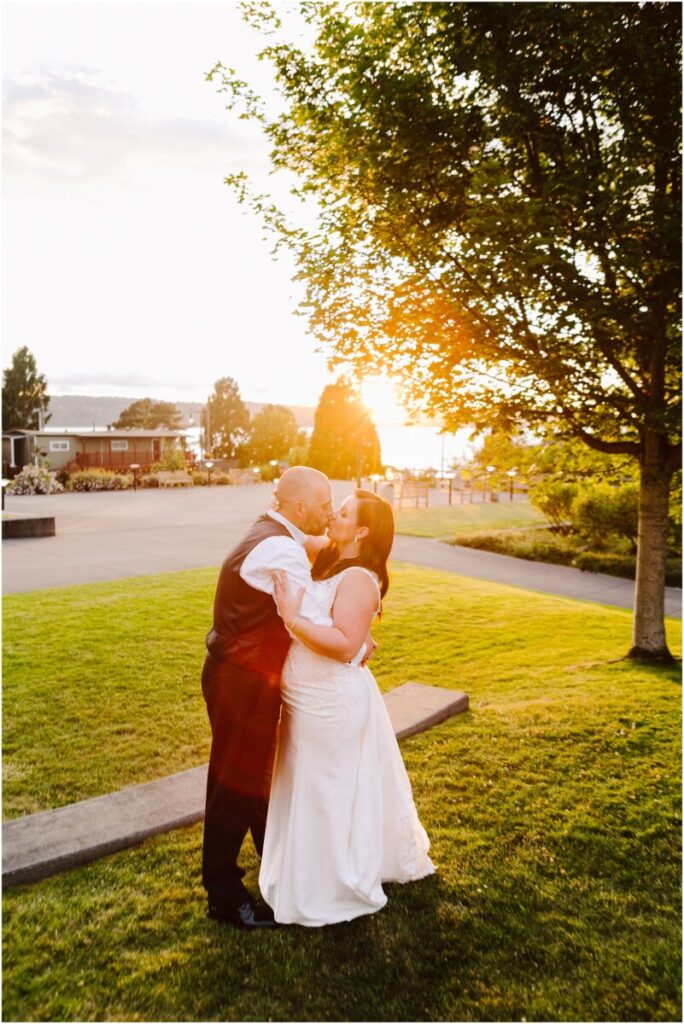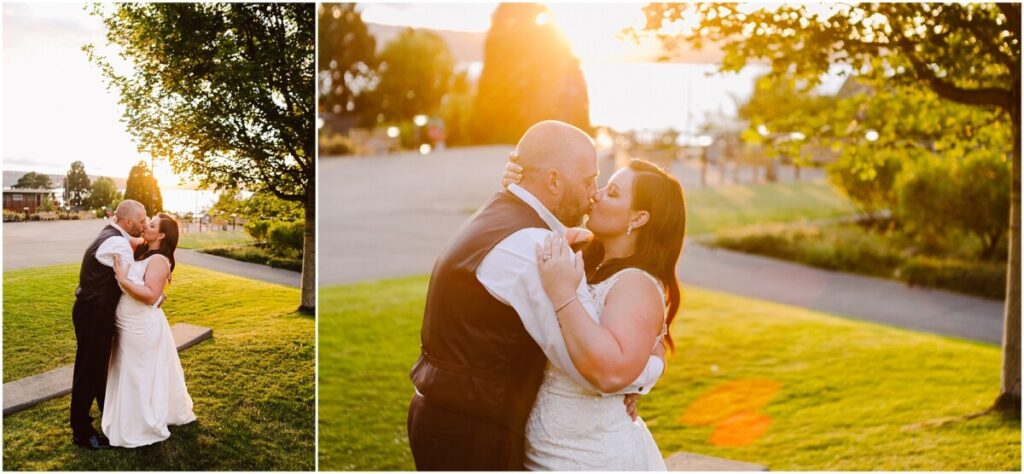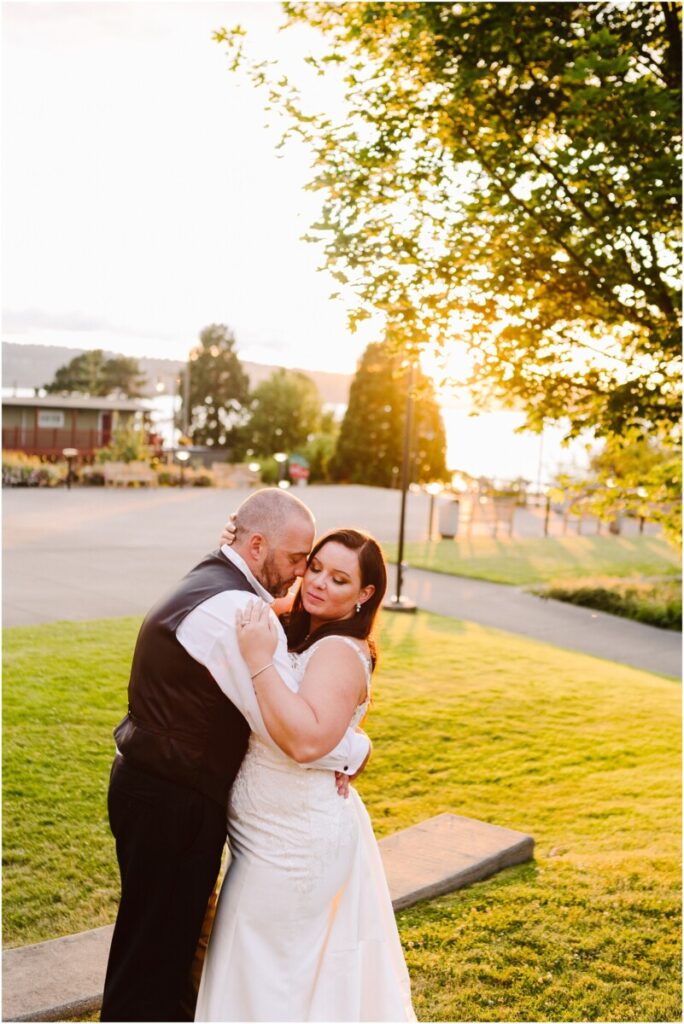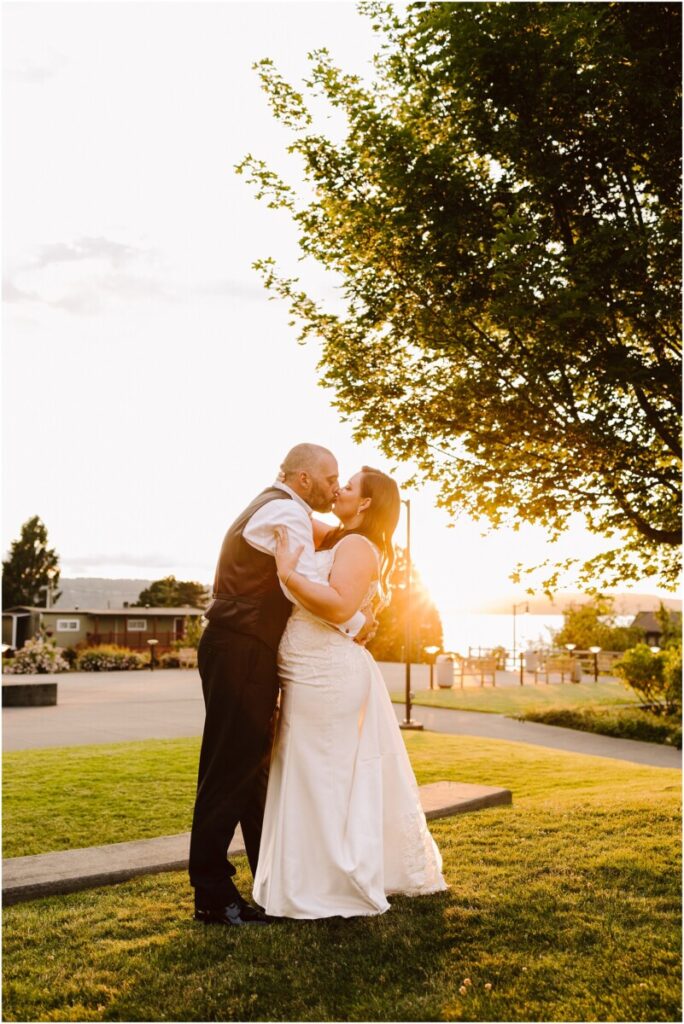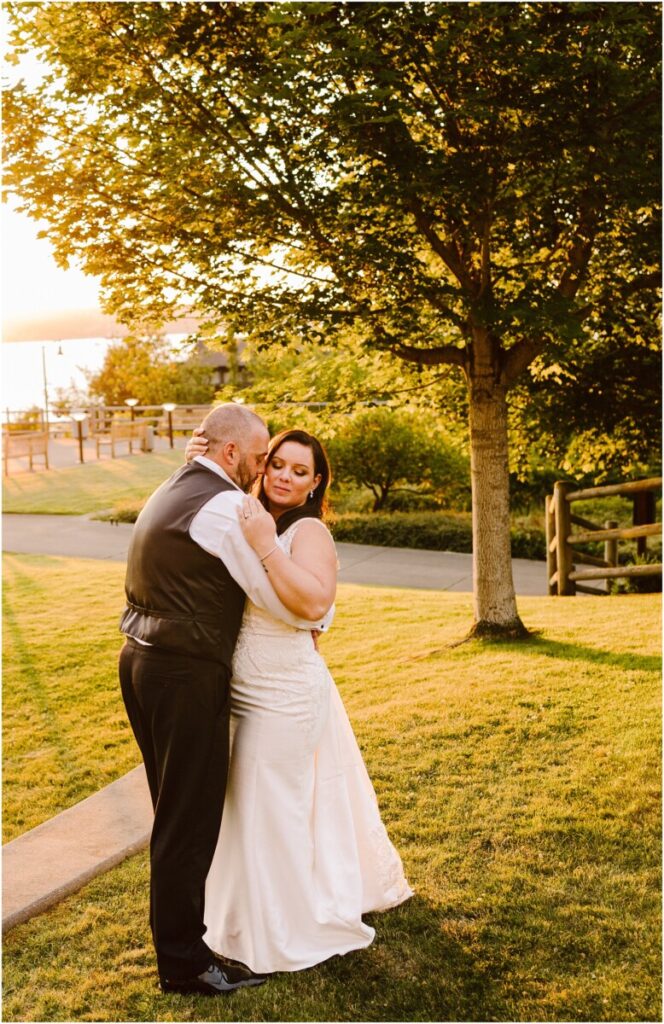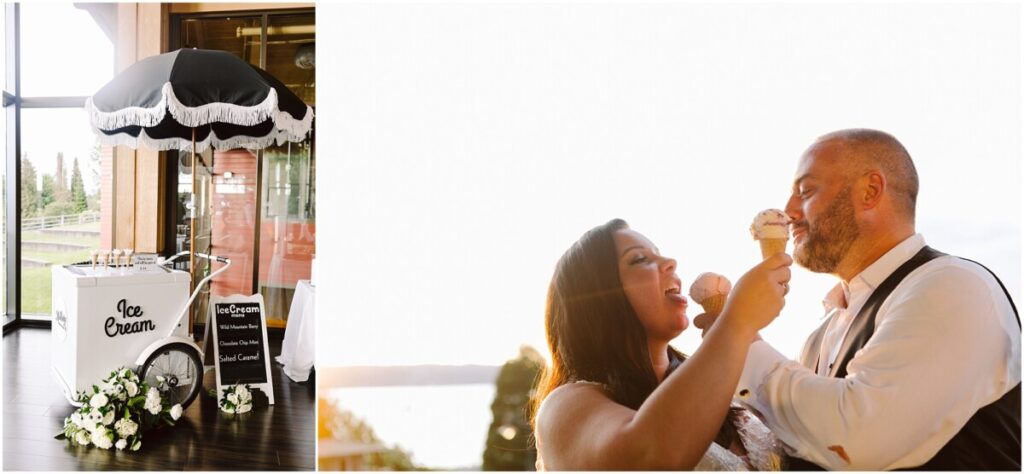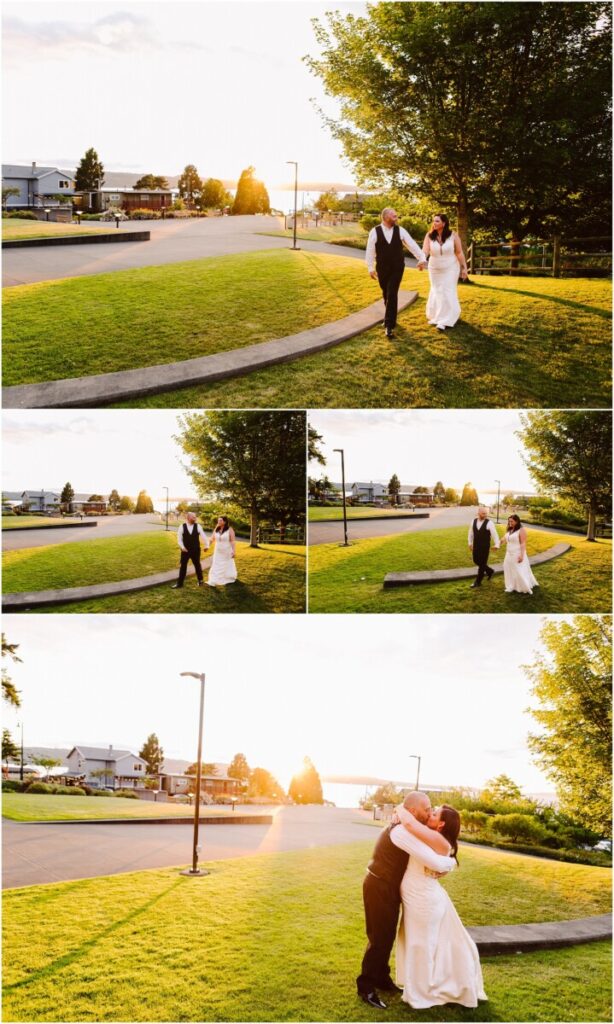 The Rosehill Wedding Vendor Team

Venue: Rosehill Community Center

Coordinator: Zasha, Seattle Brides Co

Hair & Makeup: Zo & Co Styling

Dress: Embrace Bridal

Suit: Men's Wearhouse

Officiant: Married by AnneMarie

DJ: Magnolia Rhapsody

Floral: LoveBlooms

Cake: Spilled Butter

Dessert Bar: Alexa's Cafe

Catering & Bartending: Alexa's Cafe

Rentals: LoveBlooms, K&L Weddings and Events, CORT Party Rental

Ice Cream: Aha Party Co

Videography: Ari Perez

Photography: GSquared Weddings